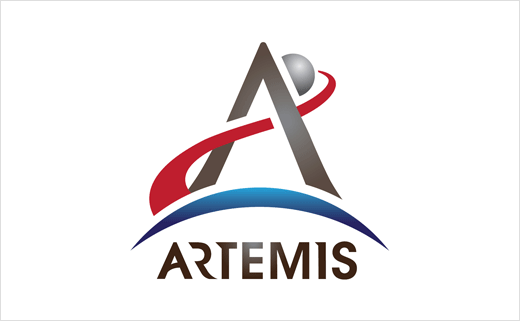 NASA Reveals New Lunar Program Logo
NASA has officially revealed the logo design for the Artemis program, the space agency's new mission to the moon.
Unveiled this past week to coincide with the 50th anniversary of the first Moon landing, the new identity draws inspiration from the original Apollo program logo and mission patch.
"Using an 'A' as the primary visual and a trajectory from Earth to the Moon, we honour all that the Apollo program achieved. However, through Artemis we will forge our own path, pursue lunar exploration like never before, and pave the way to Mars," says the agency.
"The crescent of the Earth at the bottom shows missions from humanity's perspective. From Earth we go. Back to Earth all that we learn and develop will return. This crescent also visualises Artemis' bow as the source from which all energy and effort is sent."
The Artemis project, which aims to land "the first woman and the next man" on the lunar south pole region by 2024, takes it name after the twin sister of Apollo who is also the goddess of the Moon and the hunt in ancient Greek mythology.
Source: NASA