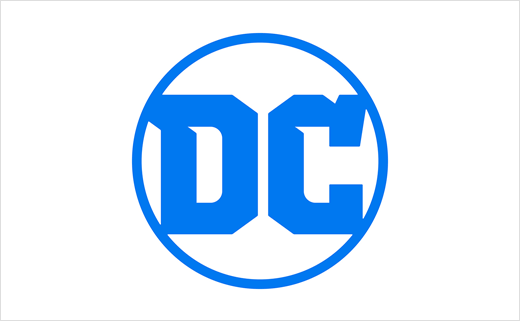 Pentagram Reveals New Logo Design for DC Comics
DC Entertainment has announced a new identity and logo for its famous DC brand. The new mark leverages over 80 years of heritage with an eye toward the future, according to the designers.
"DC is home to the greatest Super Heroes and Super-Villains, and the new logo has the character and strength to stand proudly alongside DC's iconic symbols," stated DC Entertainment's marketing boss, Amit Desai.
The new logo will debut on the cover of DC Universe: Rebirth Special #1 comic book written by Geoff Johns, which is being released later on this week. "I'm very proud that Rebirth will be the first comic book published with the new DC logo," says Johns, DC Entertainment's chief creative officer.
The new identity and logo were developed in partnership with international design agency Pentagram, with the project being led by Pentagram's Emily Oberman.
Visually, the refreshed badge harks back to the brand's 1972 logo, which became the first DC identity to abandon wording from its design.
Pentagram
www.pentagram.com