Pentagram Designs Logo for New Spielberg Film
Pentagram has designed the logo for "Ready Player One", a new Steven Spielberg film based on the novel by Ernest Cline.
The maze-like wordmark is said to hint at the film's story, which is set in a sci-fi world of virtual gaming in the dystopian future of 2045, when the U.S. is an energy-starved wasteland and people escape into a virtual reality called OASIS that contains worlds inspired by the pop culture of the 1980s. The protagonists must solve a series of puzzles, challenges and riddles to find the "Easter Egg" and win the OASIS creator's life-changing fortune.
To create the logo, the design team says it researched visuals related to things mentioned in the novel, as well as "Ready Player One" fan art inspired by the book. This ranged from 1980s arcade games and digital 8-bit graphics to record covers, movie posters, and comic books.
"The logo transforms the title into a working maze. The journey starts with the tail of the R, which spills into a labyrinth that twists and turns around letterforms that have been extended to connect with each other," explain the designers. "The look of the custom typography ties into the logo for OASIS seen in the movie, and is burnished with shiny effects reminiscent of logos for arcade games. The Easter Egg can be found at the end of the maze, in the counter of the 'O'."
"Ready Player One" will be officially released by Warner Bros. on March 30, 2018.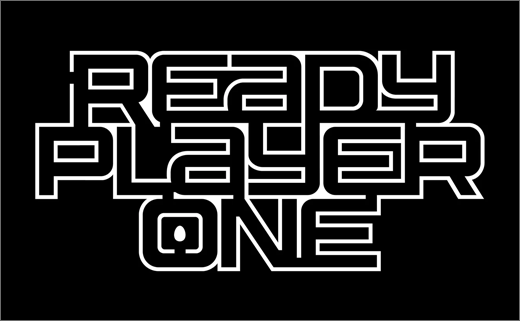 Pentagram
www.pentagram.com