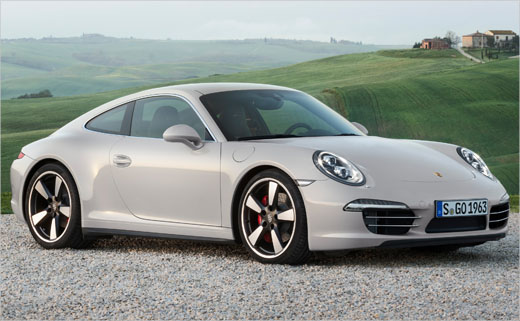 Automotive Brand Contest 2013 – Porsche is 'Brand of the Year'
Porsche has been awarded "Brand of the Year" at the 2013 Automotive Brand Contest during the International Auto Show (IAA) in Frankfurt.
The German Design Council acknowledged "in particular the consistent and pathbreaking brand management of Porsche, which, for decades, has been able to put an unmistakeable face on attributes such as longevity, value and quality through their automobiles."
Matthias Mueller, CEO of Porsche, who incidentally was awarded "Brand Manager of the Year", said: "Above all, Porsche means premium, which stands for the best quality without compromise. We will never be satisfied with what we have achieved, but always want to improve a bit further." In addition to the Porsche brand and Mueller, the new 918 Spyder hybrid sports car, the latest generation Cayman and the Panamera S E-Hybrid were all recognised for their product design. The new show room concept for Porsche Centers together with Porsche Web Specials and the customer magazine Christophorus were also recognised.
With its Automotive Brand Contest the German Design Council draws the public's attention to the meaning of brand and design in the automotive industry. As an international design contest for automobile marques, suppliers, as well as design and brand agencies, it offers participants a forum and has already become a permanent fixture of the automotive industry in its third year of existence.
Participants compete in categories such as Exterior, Interior, Concepts, Brand Design, Campaigns, Events and Architecture, as well as the special categories Innovation, Team, Brand, and Agency of the Year.
Source: Porsche