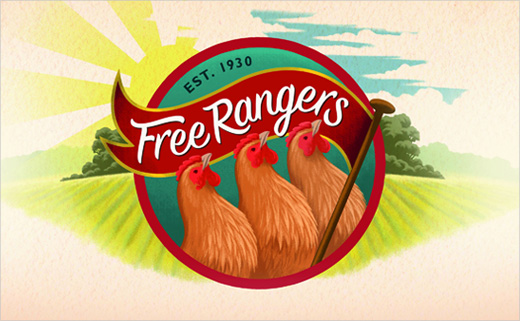 February 6, 2015
Categories:
Food
Elmwood Creates Vintage Look for Chippindale Eggs
Global brand design consultancy Elmwood, has worked with Chippindale Foods on a new packaging design for its Free Rangers brand. Said to have been inspired by posters from the 1940's and 1950's, the new design aims to capture the British heritage of the brand and the welfare standards behind the product.
Chippindale Foods are a third generation British family of egg farmers based on a former World War II cold store near Knaresborough, North Yorkshire. Despite being a major supplier of eggs to retailers, Chippindale found that its Free Rangers brand of free-range eggs was misunderstood, resulting in challenging on-shelf locations and limited facings.
Eggs are a commodity purchase, so customers do not spend much time at the fixture, instead grabbing what they recognise or can reach easily. Chippindale wanted to encourage customers to trade up from cheaper, lesser quality eggs to Free Rangers, giving the brand more share of voice in the egg category, increasing visibility and awareness, and opening doors to additional retailers.
Nick and Lorna Chippindale called on Elmwood to lead a re-design of the packaging for Free Rangers. The brief was to communicate the higher welfare standards of the hens producing the eggs, and capture some of the British, family spirit of the company. This they felt would allow them to justify the middle-premium price points of the product.
"Elmwood set about creating something British, revolutionary and contemporary, without being too serious. Starting with creating the new strapline 'The pick of our farms, the pride of our nation' to position the brand, Elmwood conceived a new visual identity for Free Rangers, which draws inspiration from vintage adverts and posters from the 1940's and 1950's," explain the designers.
The image of the three hens waving a flag plays on the World War II 'rallying the home guard' posters. Emulating the style of the era, they also combined an off-white background with a muted colour palette for what the designers say is an authentic feel.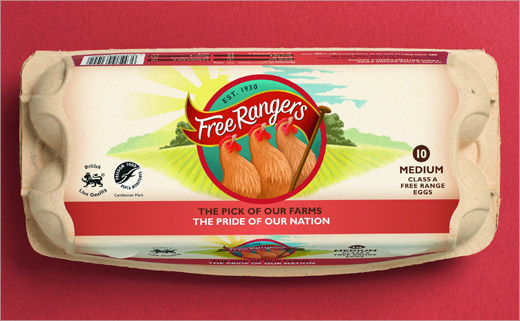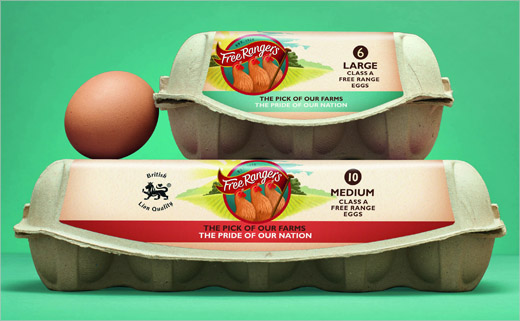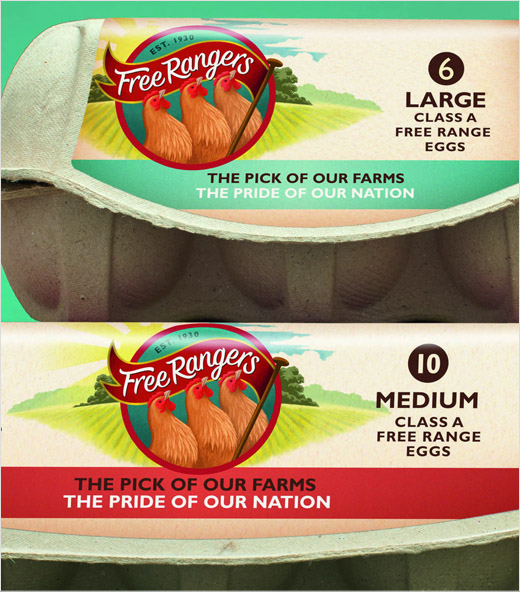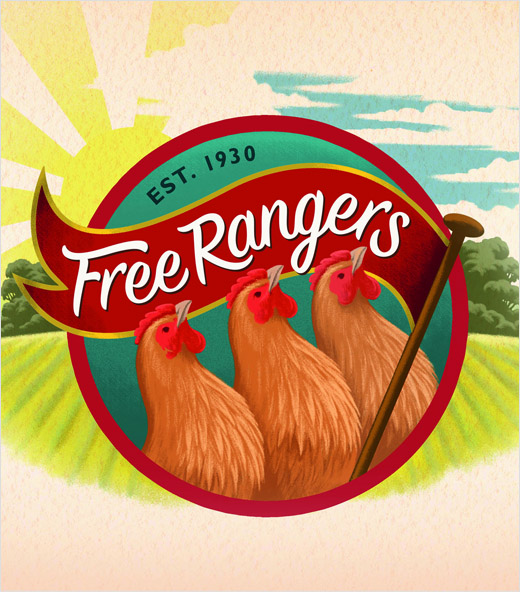 Elmwood
www.elmwood.com