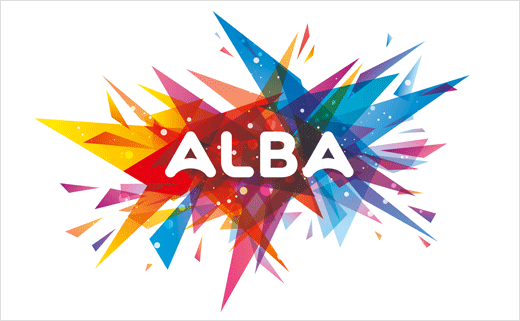 Elmwood Creates New Identity for UK Tech Brand Alba
Global brand design consultancy, Elmwood, has given UK technology brand Alba the biggest identity overhaul in its 98 year history.
Elmwood says it was charged with giving Alba new relevance to modern day shoppers, targeting both cost-conscious shoppers as well parents buying first-time tech for their kids.
Research suggests that kids are switching from toys to tech from age seven and engaging with technology as part of everyday life from an even earlier age, according to Elmwood.
"Elmwood's brief was to create an identity that tapped into the younger audience and their emerging sense of independence, without alienating a second more 'grown up' audience buying products for their other bedroom or holiday home," explain the designers.
To deliver on the brief, the designers say they immersed themselves in the lifestyle of kids and tweens, auditing everything from TV, music and social media, to movies and other technology brands.
"The Alba products themselves are bright and colourful and so the new branding needed to carry similar levels of fun and energy," says Steven Shaw, design director at Elmwood. Illustrator Chris Lemmens at Twisted Carpet created four abstract orange, purple, blue and white illustrations that sit at the core of the new identity.
Each illustration is designed for one of the four product categories; TV, audio, portable and accessories. "They convey suggestions of volume dials, shattered glass (with its sound wave connotations), ambient shapes suggestive of the positive feelings music and film can create, and 3D shapes and splatters for a cooler, edgier tween feel," adds Steven Shaw.
Elmwood extended the new logo and assets across packaging, digital, catalogue design and guidelines, as well as within the product software itself.
Alba's products are currently available only at retail chain Argos.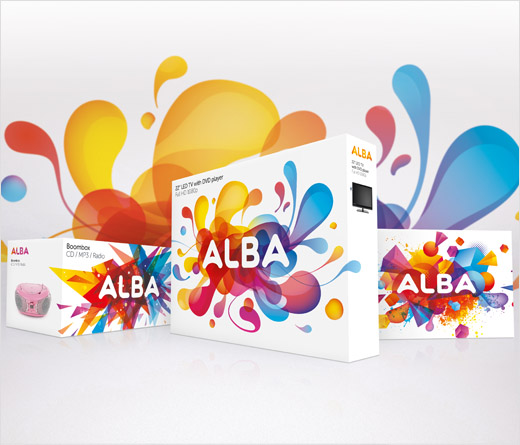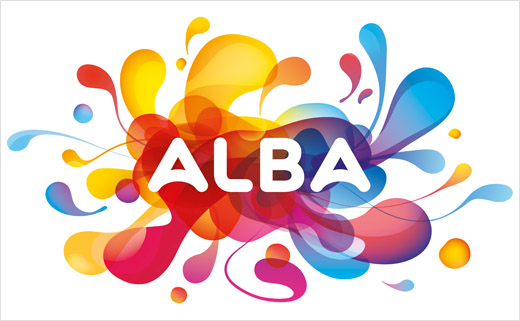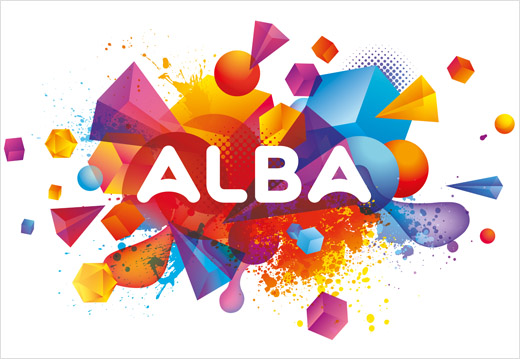 Elmwood
www.elmwood.com