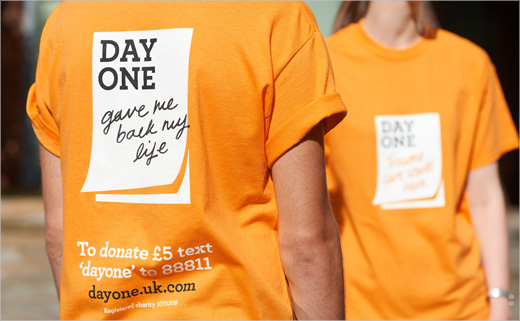 Elmwood Creates Branding for Trauma Charity, 'Day One'
Global brand design consultancy Elmwood has worked with new Yorkshire-based trauma charity Day One to create a new brand concept that coincided with its recent launch.
Elmwood conceived a complete identity for Day One including its name, tone of voice, branding, and visuals, which would work across launch banners, posters, stationery, web design, information packs and event t-shirts.
The collaboration came about after Elmwood's creative services manager Jo Todd was asked by her surgeon and founder of Day One, Professor Giannoudis, to sit as deputy chairperson of the fledgling organisation, having been involved in a serious road accident herself.
Jo accepted the position and saw an opportunity to further assist Day One by suggesting Elmwood would donate their time to create a professional identity for the charity.
Spearheaded by Professor Giannoudis and Leeds Teaching Hospitals Charitable Trust, Day One has been set up to provide support to victims of traumatic accidents and their families.
Trauma is a major cause of death, injury and disability in the UK, so apart from raising awareness, Day One's aim is also to provide improved services for trauma patients, including the latest medical equipment, new research and innovation, and training and education for staff.
While the charity has launched locally in Yorkshire, it has national ambitions, so the new identity also needed to work on a bigger stage.
"Elmwood came up with the name Day One, because for a trauma victim and their families, every day is a new milestone and another small step on the road to recovery. The diary-inspired logo hints that there are positive days ahead but today is theirs to seize and make progress," explain the designers.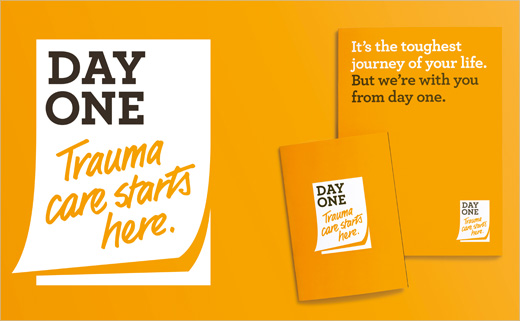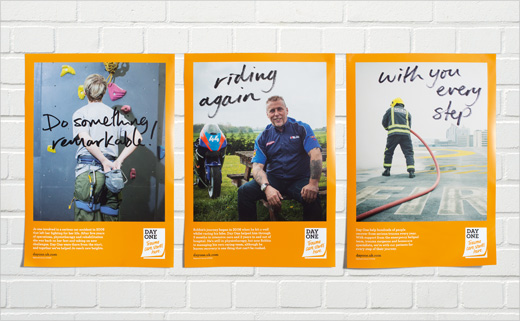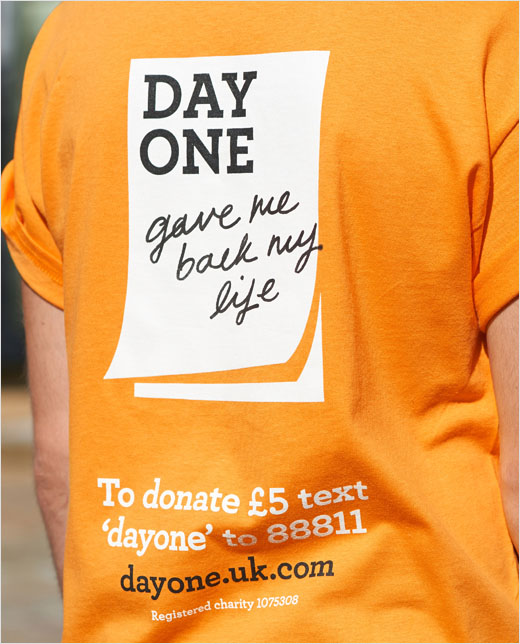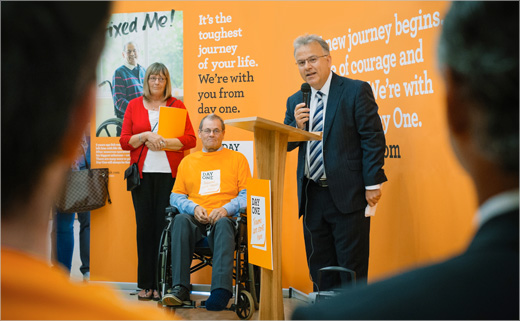 Elmwood
www.elmwood.com