Elmwood 'Cleans Up' Challs with New Corporate Brand Identity
Global brand design consultancy Elmwood has revealed a new corporate identity for Challs International.
Founded in 1990, Challs has been developing household cleaning products for 25 years.
The brief tasked Elmwood to create a "simple, yet impactful" identity that would work across multiple territories, without over-shadowing the product brands such as Buster, Bin Buddy and Knaus.
Approaching its 25th anniversary, the brief determined that it was the right time to push the corporate brand further. As the parent company of multiple household products Elmwood says it wanted the new Challs International branding to build "DNA and equity to instill confidence, whilst also ensuring it was perceived as a credible and serious global player" to its suppliers and retail partners.
"The use of language demonstrates the product performance and the illustrated swipe communicates strength and confidence as well as positioning Challs International as an iconic brand. The design also has no bounds globally, allowing the identity to translate worldwide," explain the designers.
The end result will be used through the website, marketing collateral and will form the platform for the brand's 25th anniversary logo.
Kelly Broomhead, account director at Elmwood said: "We appraised all of the Challs International values and what the portfolio of products strives to achieve – changing the way people clean.
"The brief came as the brand was approaching its 25th anniversary which fuelled our creative thinking."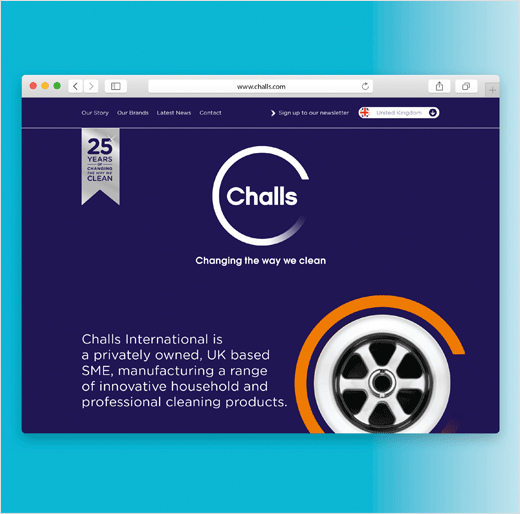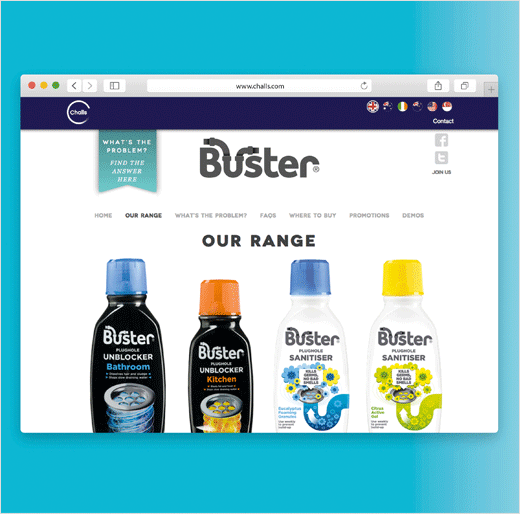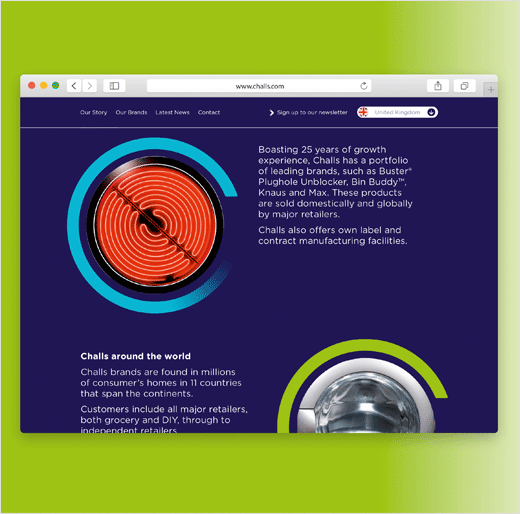 Elmwood
www.elmwood.com