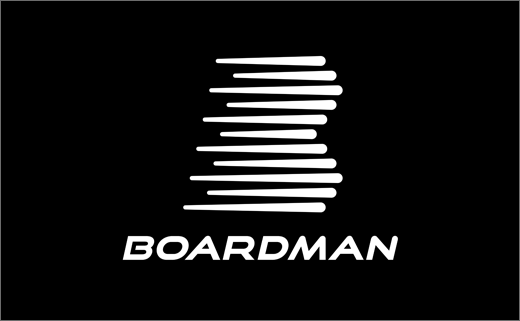 February 16, 2016
Categories:
Sports
Elmwood Rebrands Boardman Bicycle Range
Global brand design consultancy, Elmwood, has teamed up with Chris Boardman to refresh the Olympian's range of bicycles and accessories.
Boardman, which launched in Halfords on 29 January 2016, offers products aimed at first time riders, commuters, extreme cycling hobbyists and semi–pro riders.
In what is considered to be a fierce market, with some serious players competing for consumer loyalty, Boardman felt it needed to become a brand with a "clear sense of purpose".
"To truly understand the customers, the culture and the competition, Elmwood immersed themselves into the world of Boardman. During this phase Elmwood recognised that the operation running behind the scenes of the business was something unique," say the designers.
"Chris' dedication to the brand, from product development to the testing phase needed to be made clear. A dedication that extended equally to everyone involved in the brand. As riders themselves the whole Boardman team understand first hand the needs and desires of a cyclist. With this redesign they wanted to communicate this to their audience," explains Elmwood's creative director, David Jenkinson.
The Boardman culture, together with the brand research and insight practices, led to a new point of view that would be conveyed at every touch point: 'Out There With You'.
Elmwood subsequently redesigned the Boardman word marque, which includes a discreet 'C' for 'Chris'. The initial is concealed inside of the 'B', which the designers say reflects Chris' integral role within the brand, without taking centre stage.
Alongside the word marque, Elmwood then created the B symbol, which was inspired by the shape of the Peloton – a pack of cyclists who ride close together to save energy and support one another.
In terms of colour, the Boardman team were keen to retain the yellow from the previous identity due to its cycling and performance cues.
"We happily discovered yellow is the most visible colour in daylight. This discovery led to us creating the idea: 'Whatever time of day you ride… We're out there with you.'" adds David.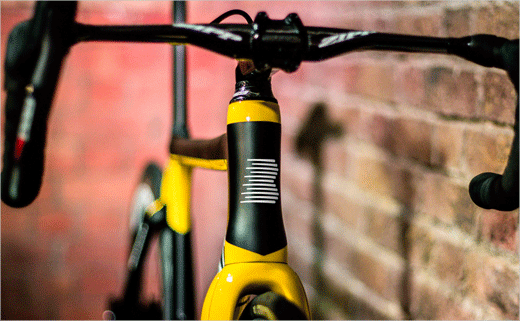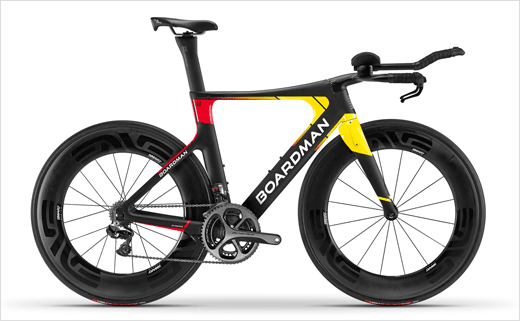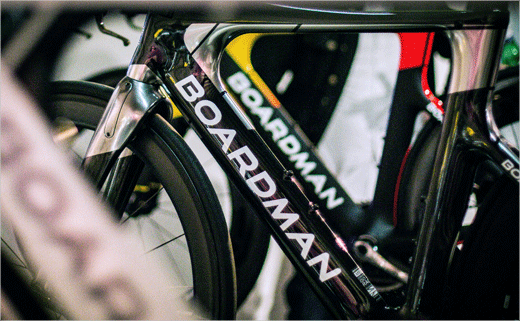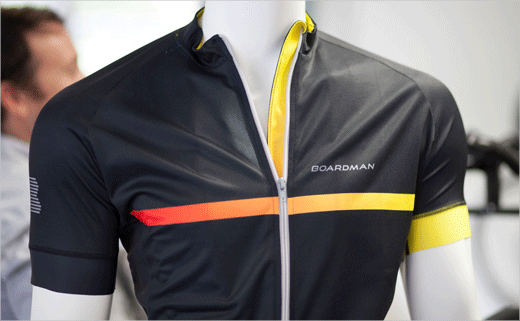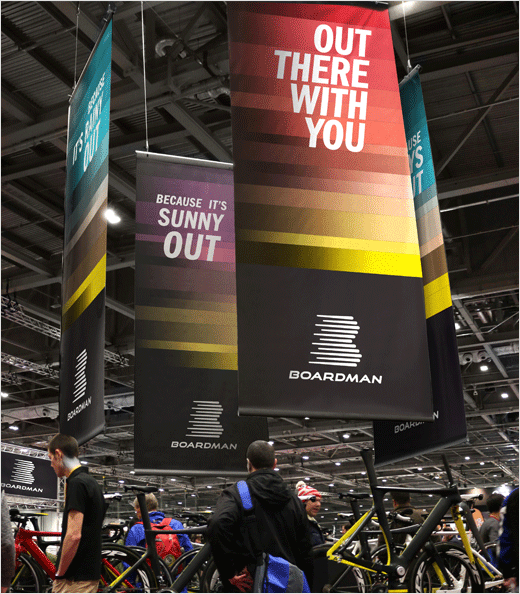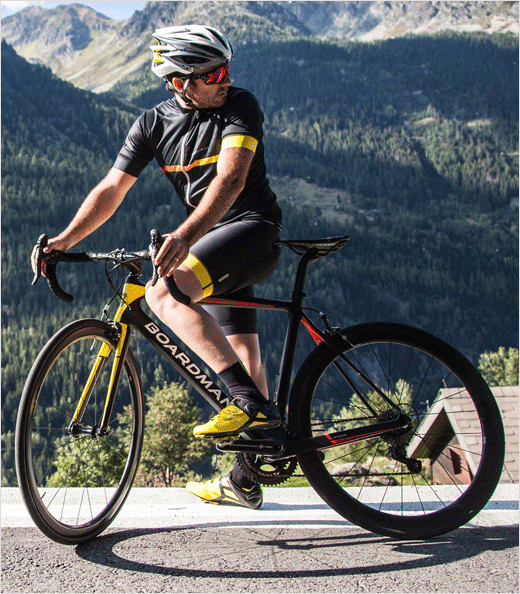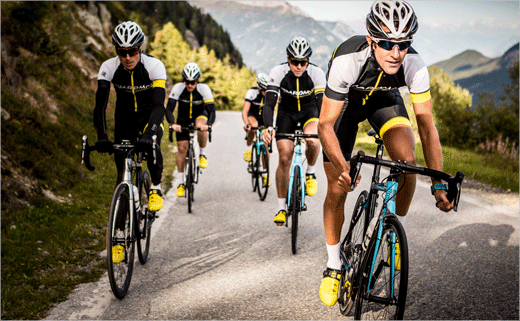 Elmwood
www.elmwood.com