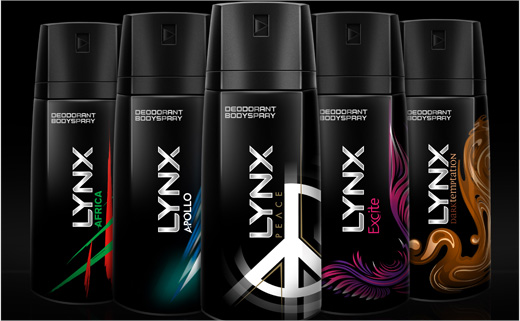 New Brand Identity Revealed for Men's Grooming Range Lynx
Global brand design consultancy, Elmwood, have revealed a new identity for men's grooming range LYNX (AXE as it is known globally).
Elmwood worked with Unilever to create a new look and feel for the range. Launched in 1983, and with millions customers in the UK alone, LYNX remains one of the few brands developed specifically for men.
With the brand very well known globally, Elmwood needed to create a new aesthetic for LYNX that both built retention and helped introduce the brand to new audiences. Three years in the making, the team at Elmwood were tasked with finding a way to express these credentials across the range of bodysprays, antiperspirants, shower gels and hair products, that would work globally and over 30 different fragrances.
Working with the AXE team, Elmwood refreshed individual stories for each fragrance – from emerald green lightening bolts for space variant Apollo to dark swirling shapes for Dark Temptation. These were devised to work with totally new packaging hardware, a half square, half round 'squound' shape that gave a large blank canvass to work continuously over two sides.
Elmwood also re-worked the LYNX and AXE logotypes, using a break in the X as a visual nod to the male DNA codes.
The new visual concept appears across LYNX's entire range including body sprays, deodorants, antiperspirants, shower gels and hair products, and rolls out nationwide in Boots and leading supermarkets from February 2014.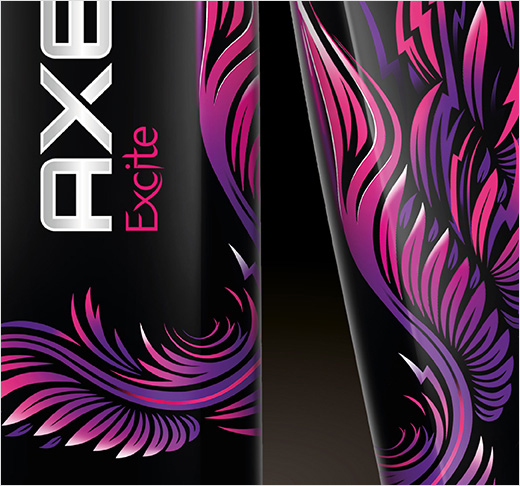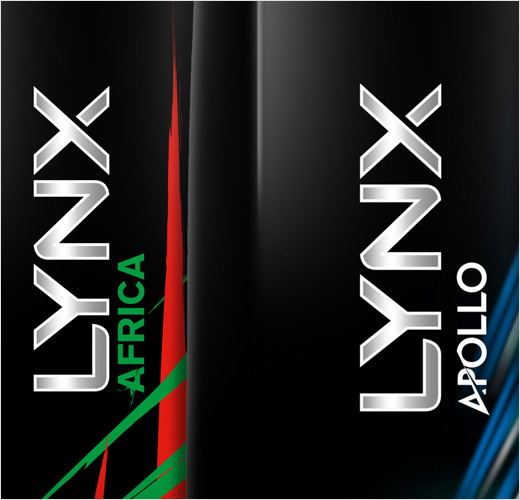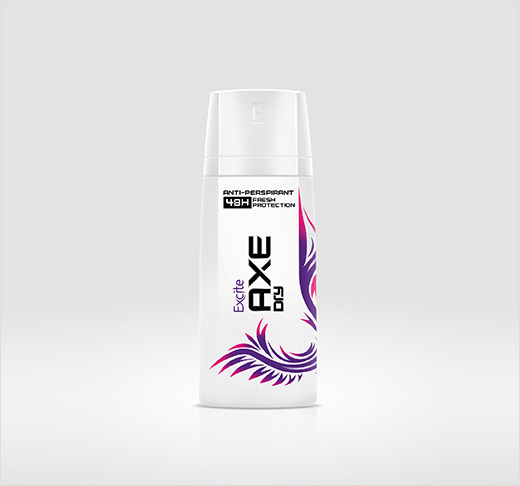 Elmwood
www.elmwood.com