April 14, 2015
Categories:
Food
Elmwood Gives Arla Skyr Yogurt Range an 'Icelandic' Edge
Global brand design consultancy Elmwood says it took inspiration from the Nordic scenery for its latest project with existing client, Arla Foods.
The Arla Skyr yogurt range is the first Icelandic style yogurt to enter into UK supermarkets. In a highly competitive market, Arla Foods felt the range needed a packaging design that would stand out from the crowd and engage consumers.
"Underneath the cold and purity of its landscape, Iceland is a country bursting with idiosyncratic beauty. The Nordic island is a land of vibrant colours and energy and we identified that the Skyr range has been developed in the same way" says Zoe Phillipson, Elmwood design director, who led the team for the project.
Zoe continues: "Under its pure, fresh tasting surface lies a surprising world of refreshing textures and flavours, packed with delicious goodness and health benefits. These differences stood out to us and formed the starting point for our designs.
"The design leads with an iceberg to denote the pure, yet satisfyingly thick and silky yogurt texture, whilst the water beneath it creatively expresses flavour and energy," she concludes.
The two distinctions were visually placed together to illustrate the product's point of difference and to differentiate the range from the traditional 'fruit on spoon' designs.
The Arla Foods Icelandic style Skyr yogurt range launched this month in Asda stores nationwide. Further rollouts planned for the year include Tesco, Sainsburys and Morrisons.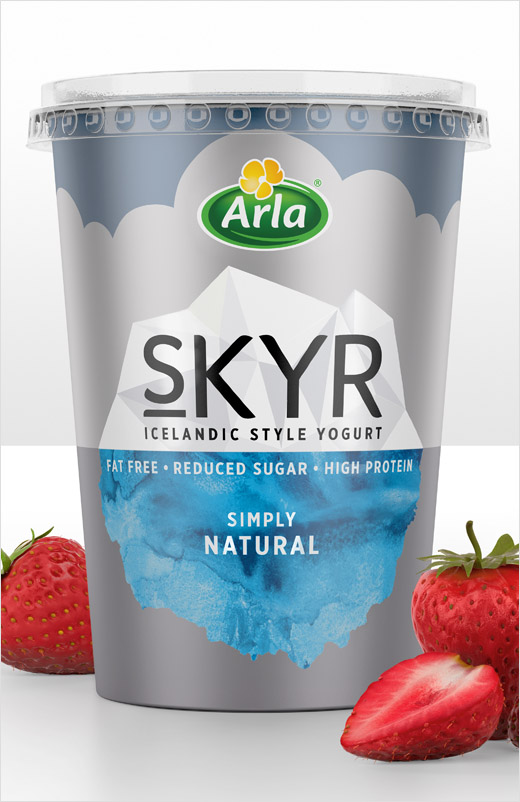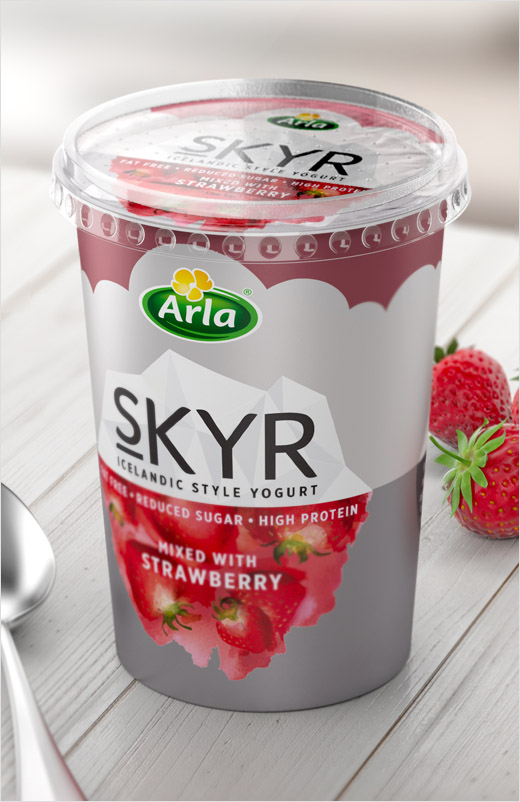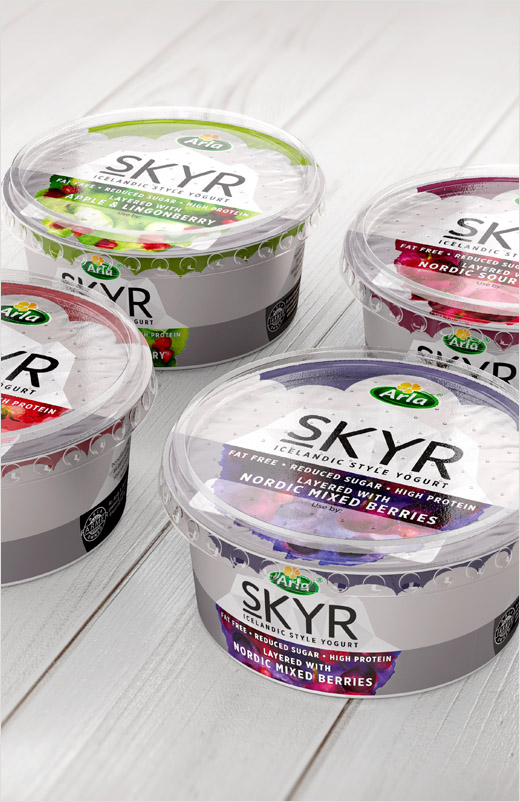 Elmwood
www.elmwood.com