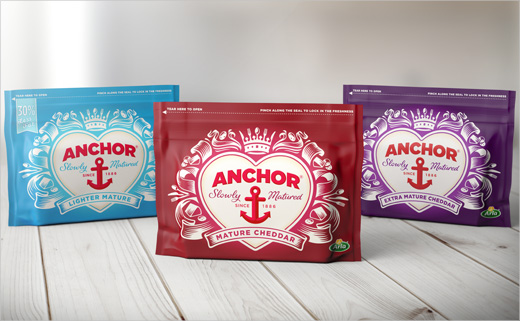 February 20, 2014
Categories:
Food
Elmwood Unveils Redesign for Anchor Cheddar
Global brand design consultancy Elmwood has revealed a new packaging design for the cheddar range from well-known food brand Anchor. The redesign comprises block cheddar in mature, extra mature and lighter, as well as sliced and grated variants, and will be rolled out across supermarkets nationwide from February 2014.
Elmwood were tasked with creating a design that would balance Anchor's 'Tastes Like Home' ethos with a high quality product message. The new range look also needed to be recognisably Anchor while achieving clear stand out in the crowded cheddar fixture.
To achieve this, Elmwood worked closely with Anchor to make sure the brand's language and key visual equities were effectively rooted in a considered design solution, which reflected the quality of the cheese inside.
Developed in a woodcut style, Elmwood crafted a heart shaped crest with the aim of conveying a sense of quality and excellence that would appeal to everyday cheese-lovers. The crest was designed to reward further inspection with an element of fun, tongue-in-cheek cheese references such as crackers and cutlery, nestled amongst the swirls and ribbons.
In an attempt to ensure that the pack design was effective as well as attractive, Elmwood used a rich colour palette in order to communicate the richness and fullness of the flavour. The new design features the individual colours for each variant across the entire pack to offer incresed stand out on shelf and make the range easier to navigate for consumers.
Andrew Lawrence, Creative Director at Elmwood said, "It's fantastic to be working with Anchor again on the redesign of such a high profile product. It was a great project to work on, communicating Anchor's brand story in a way that worked for them in the cheese category. Our approach was all about balance, combining high quality cues while engaging with consumers emotionally through well crafted and considered design."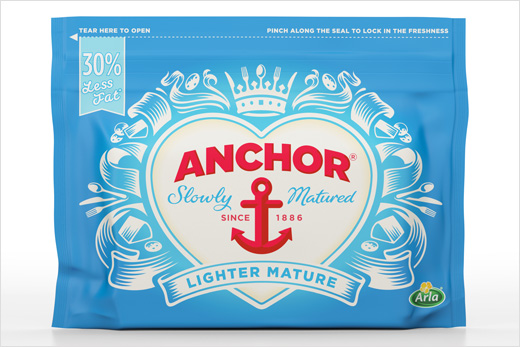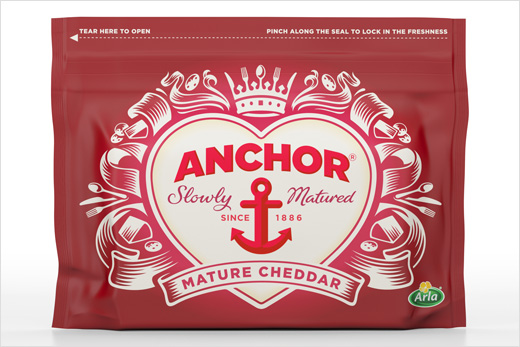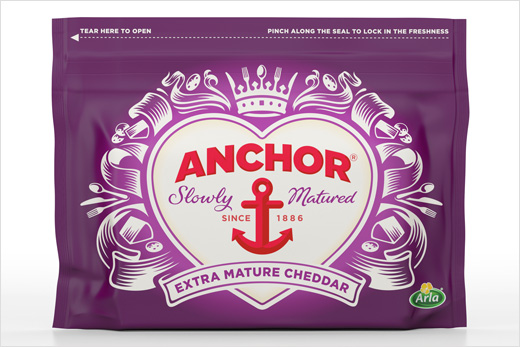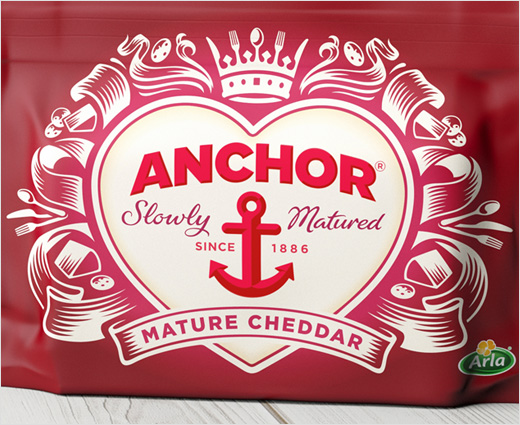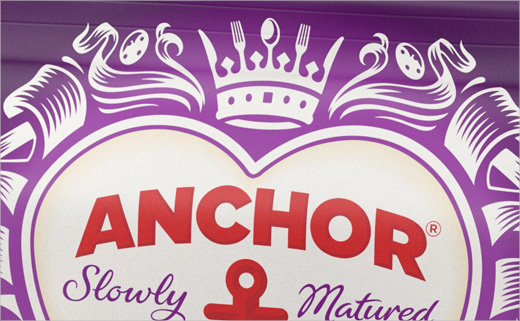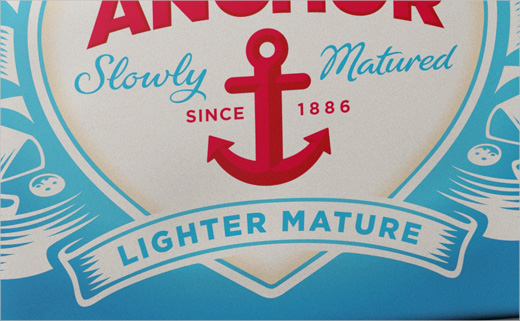 Elmwood
www.elmwood.com