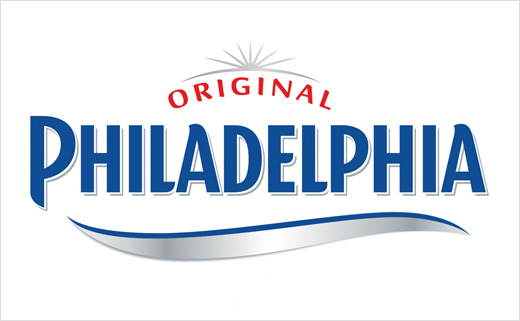 September 17, 2014
Categories:
Food
Dragon Rouge Reveals New Look for Philadelphia
Global branding agency Dragon Rouge has unveiled a new look for cream cheese brand Philadelphia.
Dragon Rouge was appointed last year to redesign and re-position the American brand, which is launching across Europe over the next few months.
The consultancy says the new positioning aims to capture "what we all love about food and eating – a diverse range of tastes, textures, sensations, colours and choice of ingredients." This is illustrated through a photographic style that carries through to the brand's online visual identity.
"The logo has been carefully crafted to work when overlaying the brand photography and across various print and digital channels that range from the recipe booklets that will accompany each pot of Philadelphia to the brand's Facebook page. We've introduced a colour system that complements the flavours and generates visual impact in store and at each touch point with Philadelphia customers," explain the designers.
In the UK, the redesign is being rolled out across the Plain, Light and Lightest variants, but also all flavour variants, including Salmon & Dill, Spring Onion & Black Pepper, Garlic & Herbs, Sweet Chilli, Grilled Peppers, Chives and Cucumber.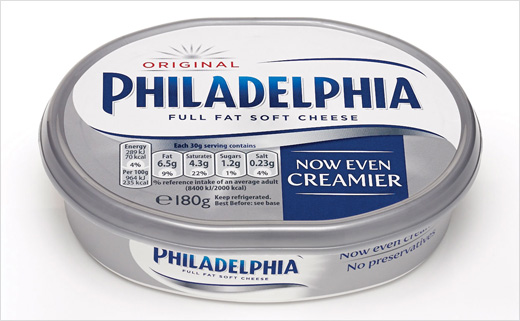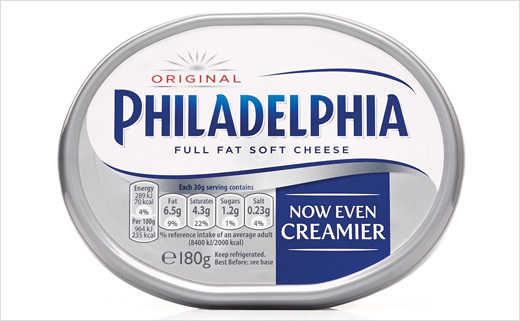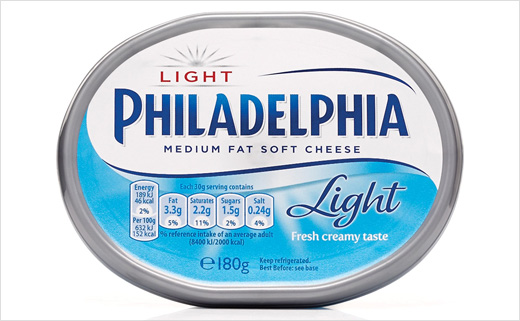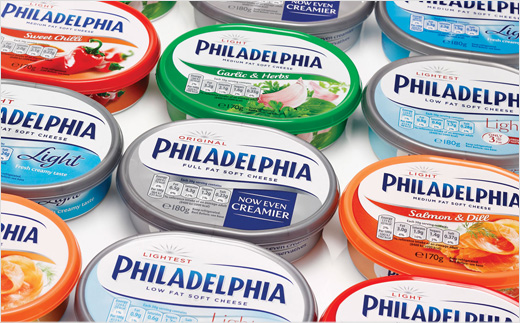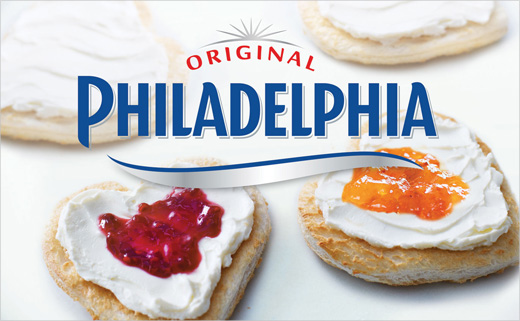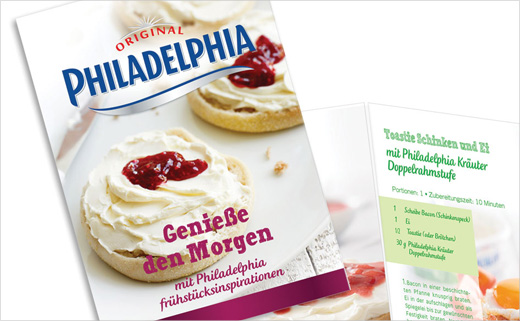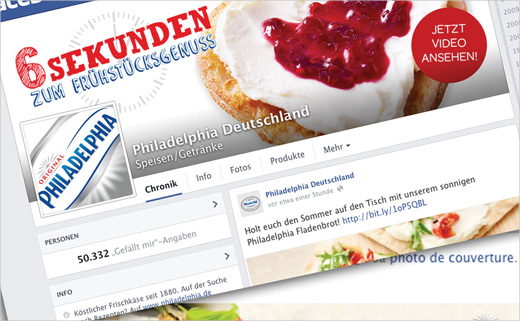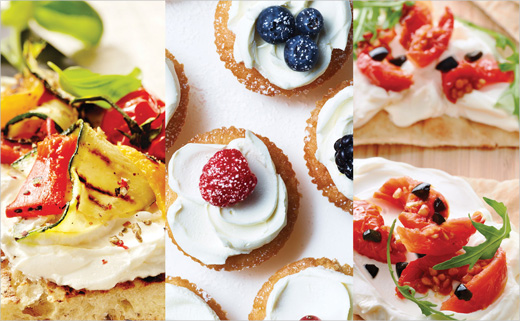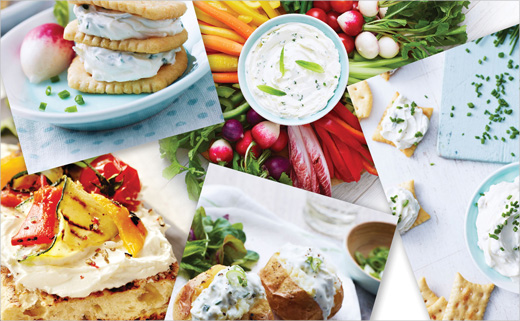 Dragon Rouge
www.dragonrouge.co.uk