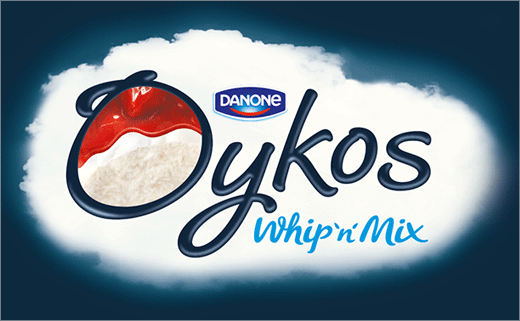 May 31, 2016
Categories:
Food
Dragon Rouge Designs Danone's New Oykos 'Whip'n'Mix'
Design agency Dragon Rouge has created the packaging for Whip'n'Mix, a new product offering from Danone's Greek-style yogurt sub-brand, Oykos. The range comes in three fruit flavours, namely, strawberry, blueberry and cherry.
Having created the original Oykos design in 2013, the new design builds on the dark blue colour and typographic logo style of Oykos but introduces a cloud motif that the designers say reflects the light mousse texture while the Whip'n'Mix script and fruit images aim to add colour.
Steve Irvine, creative director at Dragon Rouge says: "It's great to have the chance to extend a brand we've helped to create, so when Danone invited us to create the design for their new Oykos sub brand, a whipped Greek-style yogurt with a side portion of luscious fruit, it was the perfect opportunity to take the essence of Oykos and build on it in the new graphics. The new design retains original Oykos features, like the reference to the tempting whipped texture and fruit in the 'O', but better promotes this light, airy, fruity moment of indulgence."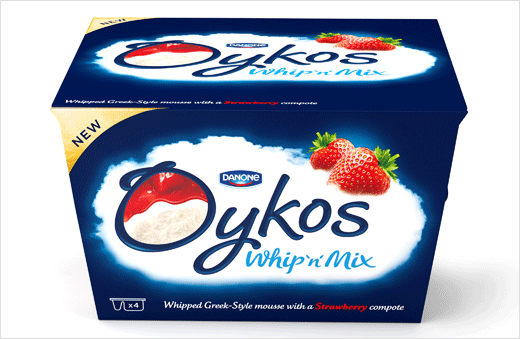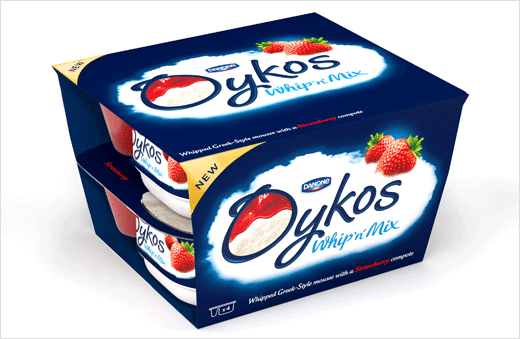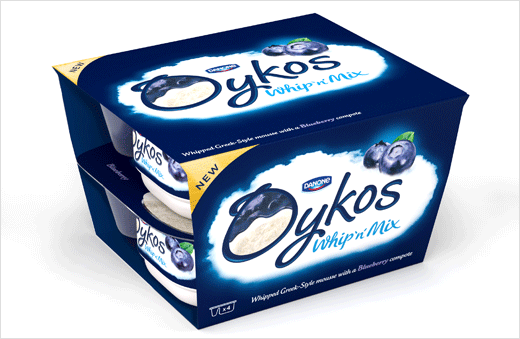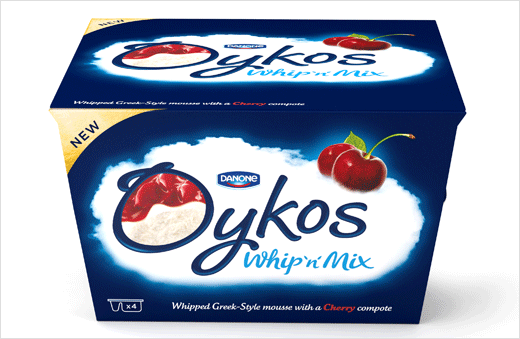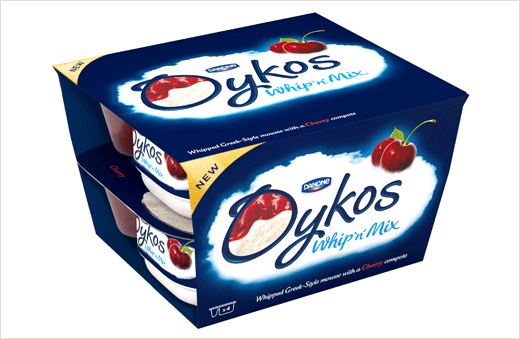 Dragon Rouge
www.dragonrouge.com