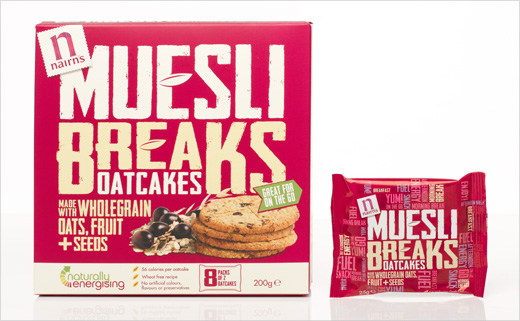 April 11, 2014
Categories:
Food
Dragon Rouge Creates Branding for 'Muesli Breaks'
Building on its portfolio of oatcakes and oat-based products, Nairns Oatcakes Ltd is targeting the growing breakfast biscuits category, with a new oatcake snack brand aimed at busy people on the go.
The Nairns team engaged brand consultants Dragon Rouge to help define and create the new brand.
Together they decided to go down the route of promoting the 'sustaining' health benefits of oats with berries to make a filling snack, and summing this up in the name, "Muesli Breaks". This then provided a springboard for development of the pack design.
Dragon Rouge's design focuses on bold, thick-set typography and a berry-based colour scheme, integrated with photos of the muesli-break oatcakes and fruit and oats content. Each carton contains individually-wrapped packs of two oatcakes with graphics to reflect the variety of snacking occasions.
Marie-Therese Cassidy, Creative Director at Dragon says "It's always exciting to create a new brand from scratch and it was a real joy to work with the Nairns team to realise their ambition. Our young at heart, dynamic design makes a bold statement. Muesli Breaks invite both oatcake loyalists and a new audience of younger adults to buy into the Nairns brand and enjoy the power of oats to keep them going anytime."
Muesli Breaks has already launched this past week in Sainsbury's and Waitrose, and will roll out in other independent food shops from May onwards.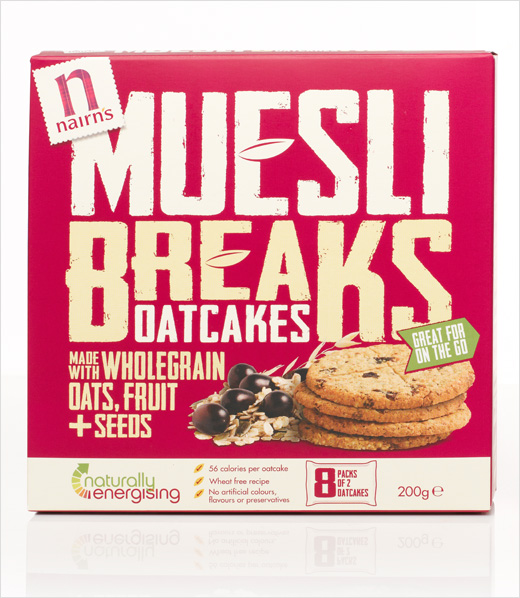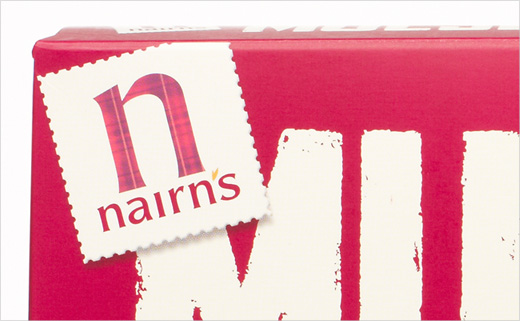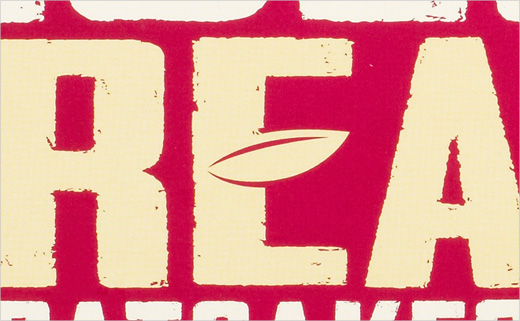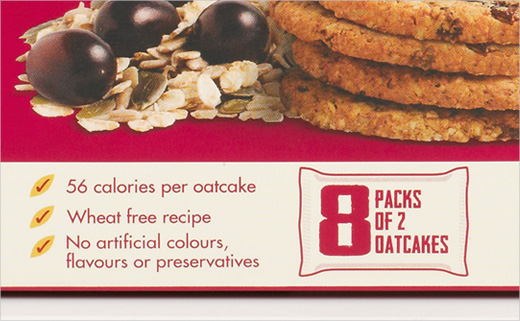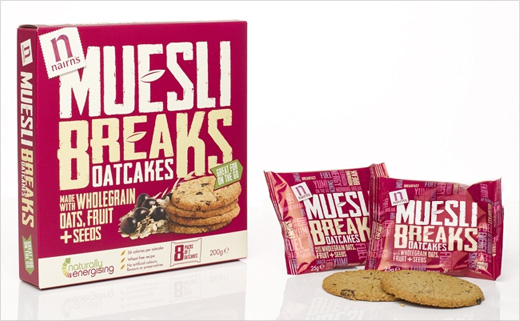 Dragon Rouge
www.dragonrouge.co.uk