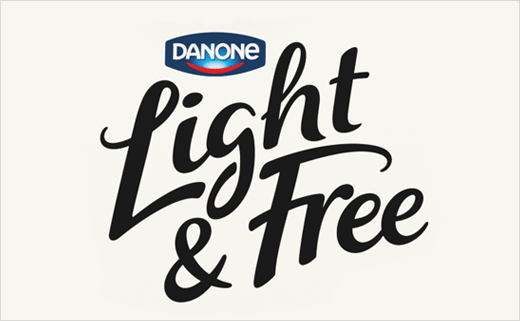 April 19, 2016
Categories:
Food
Dragon Rouge Brands Danone's New 'Light & Free' Yogurt
Design agency Dragon Rouge has created the branding for Danone's new 'Light & Free' product offering. Aimed at young adults, the Greek Style yogurt is claimed to have over 30% fewer calories than most full fat fruit yogurts and is made with no added sugar and zero fat.
"Building on the upbeat name Light & Free, we set about creating a joyful, dynamic and stylish look and feel, designed to achieve a distinctive presence in the yogurt chiller," explain the designers.
The range includes five fruit flavours, described as having "fun flavour names", like 'Cherry Charmer' and 'Blueberry Burst', while the 4-pack sleeve design also features line drawings of young women 'wearing' fruit dresses, which the designers say breaks the usual yogurt category codes.
The individual pots also feature hand-drawn elements, namely, lifestyle-oriented accessories based on music, sport and fashion connections. These are complemented by real fruit imagery.
Steve Irvine, Creative Director at Dragon Rouge adds: "It's not often we have the chance to create a completely new brand where clients give us license to explore a variety of design avenues. In Light & Free's case we won the pitch based on a design aimed at tuned-in adults, interested in looking after themselves, being active and staying positive. We then worked closely with the Danone team to realise their ambition of doing something really different on a crowded shelf. The ultimate design has bravely gone where no yogurt branding has gone before!"
Light & Free launched into Waitrose and Tesco stores nationwide at the start of this week and into other major multiples later this month.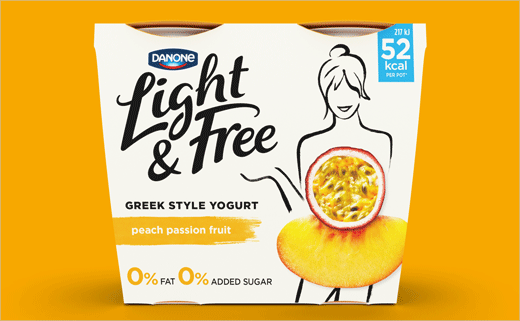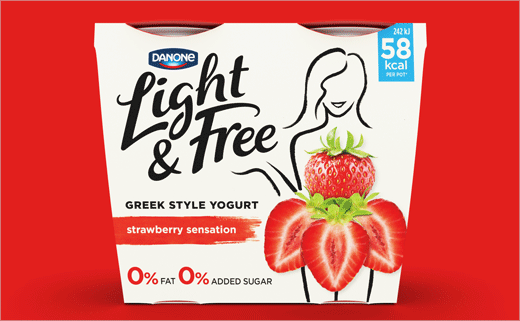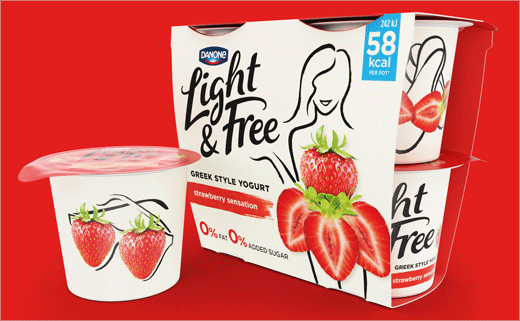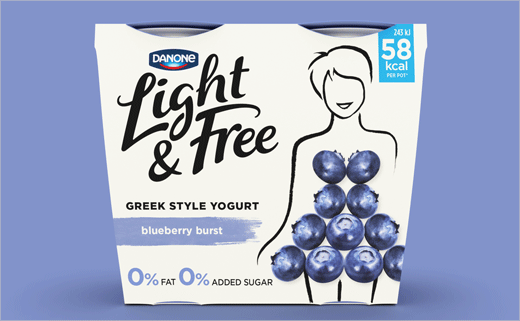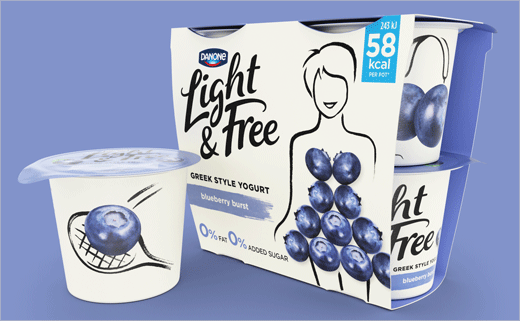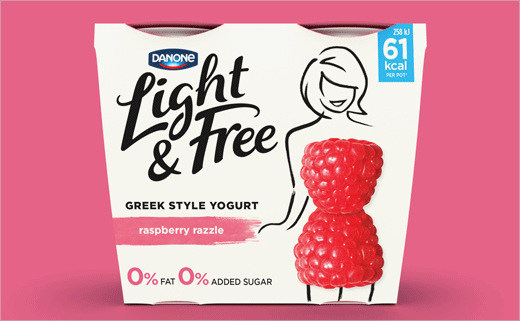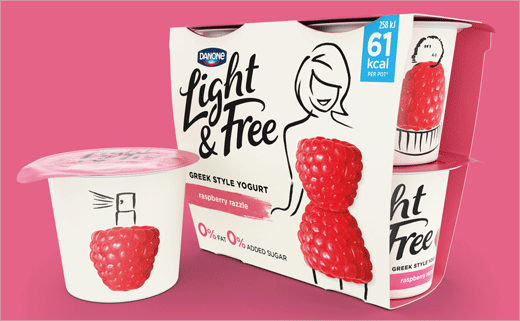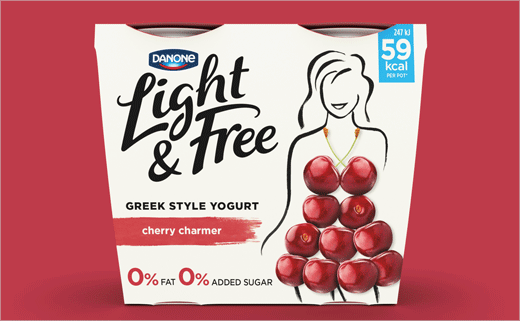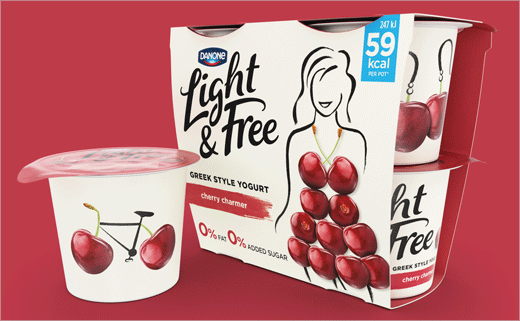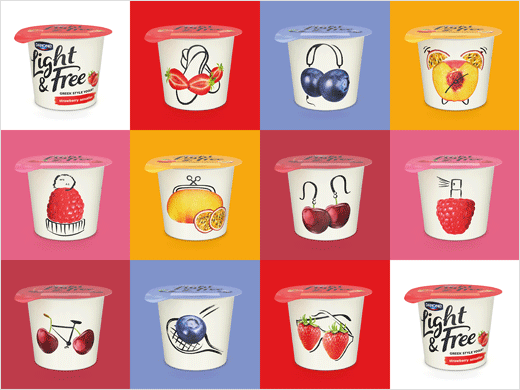 Dragon Rouge
www.dragonrouge.com