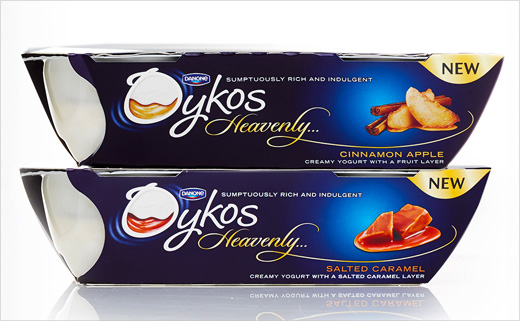 June 24, 2014
Categories:
Food
Dragon Rouge Creates 'Heavenly' Sub-Brand for Danone
Since its launch 2 years ago, Danone's premium Greek-style yogurt Oykos brand has achieved sales of £29.2m, attaining 12% of the total luxury dessert market.
Now the second largest luxury yogurt brand in the UK, Danone has introduced a number of new on-trend flavours, Salted Caramel and Cinnamon Apple. The product aims to further extend Danone's presence on the premium UK yogurt shelf.
Having created the original pack design for the Oykos range – launched in Strawberry, Peach and Pear 4-pot varieties and extended to Citrus last year – Dragon Rouge was invited to create the new sub brand and packaging.
"We aimed to build on its existing distinctive design cues to achieve stand out and true buy-me appeal. And, by exploring the positioning of ultimate indulgence with a touch of divine intervention, we coined the sub brand 'Heavenly' and applied this to the new twin-pack wrap and lid, leveraging the established semiotic codes to create an even more sophisticated and premium look and feel for this 'the most irresistible indulgence you can imagine'," explains the Dragon Rouge design team.
Oykos Heavenly will add to Danone's current branded range, which includes Actimel, Activia, Danio, Shape and Oykos.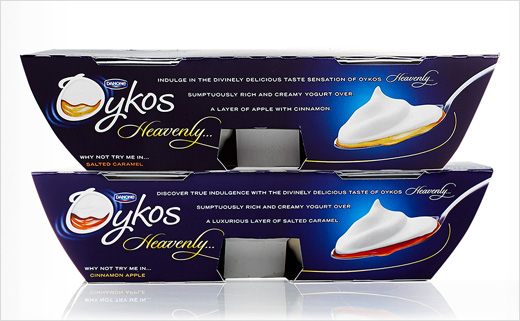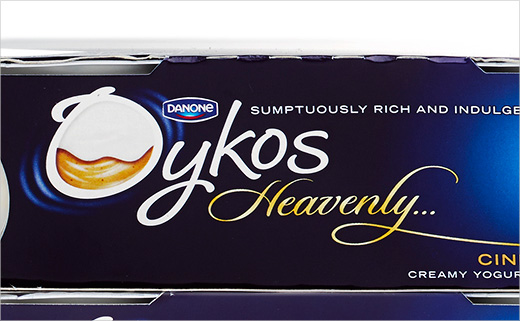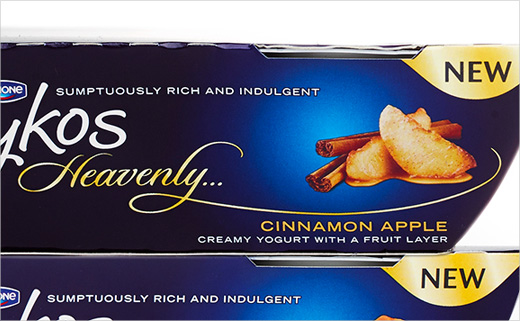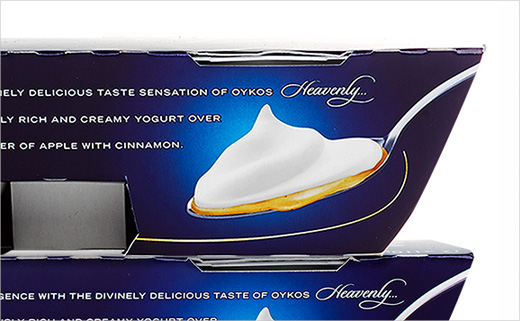 Dragon Rouge
www.dragonrouge.co.uk