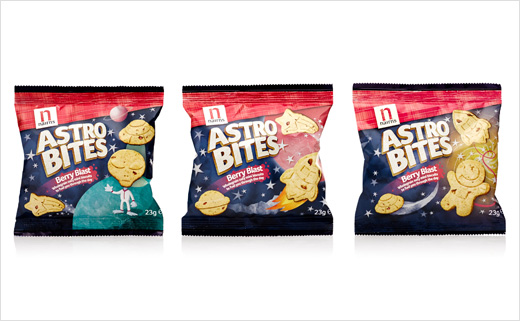 September 19, 2014
Categories:
Food
Dragon Rouge Brands New 'Space-Themed' Biscuits for Nairns
Nairns Oatcakes has revealed a new child-orientated oat biscuit range.
The Scottish company says it was looking to create mini baked shapes with maximum 'play' value. Having worked with Nairns for a number of years, design agency Dragon Rouge was brought in to help define the opportunity and create the brand.
The result is a space-themed range of biscuits packaged in colourful little bags sold in 5-pack cartons, named Astro Bites. The addition of space facts and collectible stickers make it fun and engaging for kids, say the designers.
Astro Bites is currently launching in stores across the UK, in time for the new school year.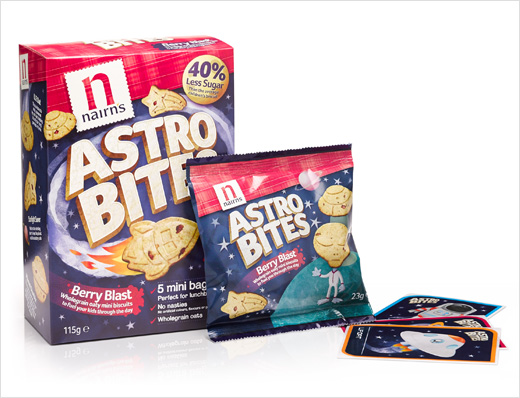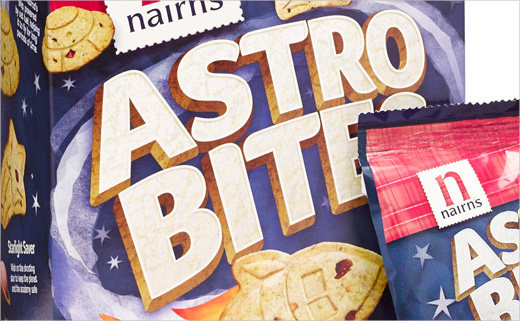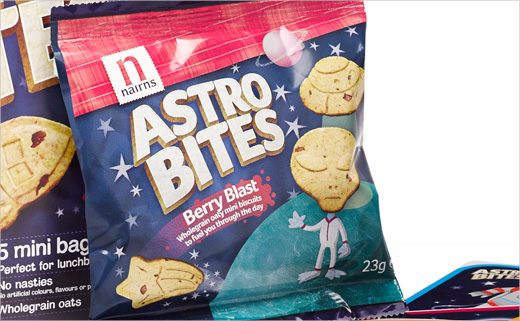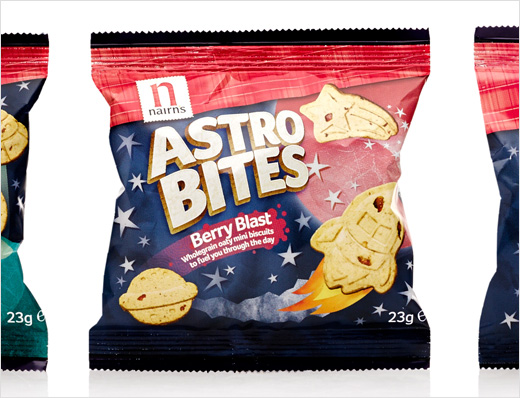 Dragon Rouge
www.dragonrouge.co.uk