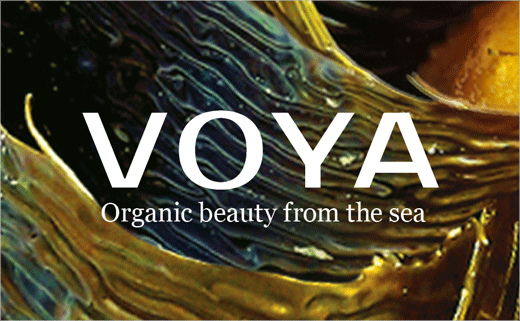 Dragon Rouge Rebrands VOYA Skincare
VOYA is a luxury spa and skincare brand located on the Atlantic coast of Ireland. Its products can be found in spas globally and fans are said to include the likes of Cameron Diaz, Victoria Beckham and Michelle Obama.
The VOYA brand was originally founded by Mark and Kira Walton who utilised organically-grown seaweed harvested off the coast of County Sligo by Mark's family for generations, to create a skincare business.
The owners invited design agency Dragon Rouge to help them establish a new brand identity and positioning through the use of packaging, print, website and promotional materials.
"Inspired by the natural flow and texture of seaweed, the VOYA story unfurls through the imagery and packaging. Customers are swept away on a journey both inside and outside the bottle, encouraging a truly relaxing and indulgent experience. The use of organic colours and glimmering gold elevates the core ingredient, preserving its purity," explain the designers.
"The new visual identity is a contemporary interpretation of the brand's story, aiming to evoke a luxurious spa experience that is both honest and beautiful," adds Dragon Rouge's creative director, Steve Irvine.
VOYA is currently available in spas and retailers including Selfridges.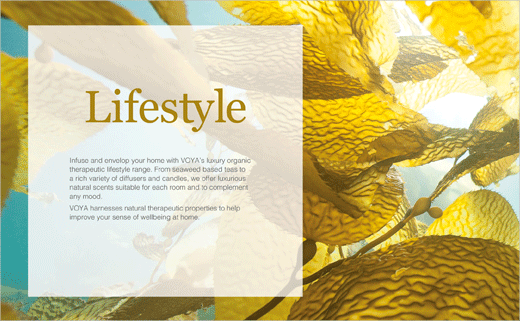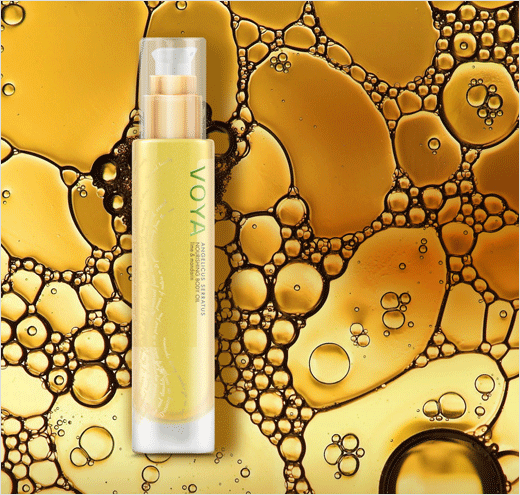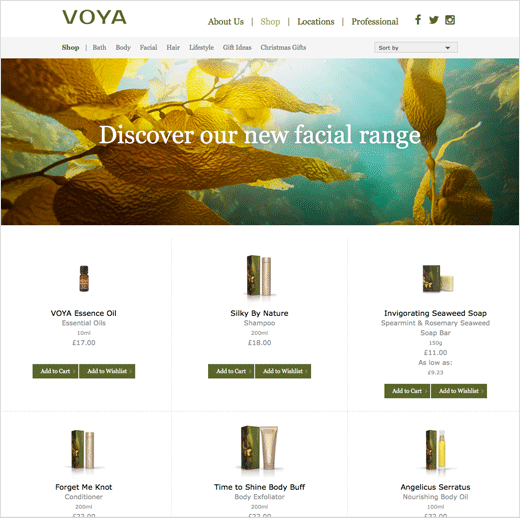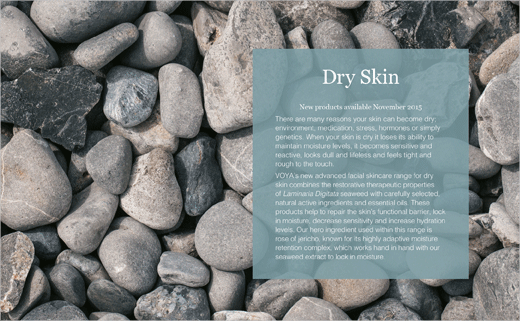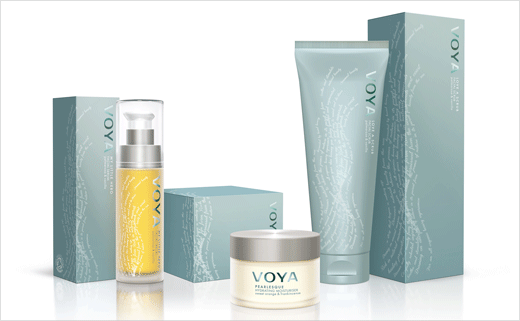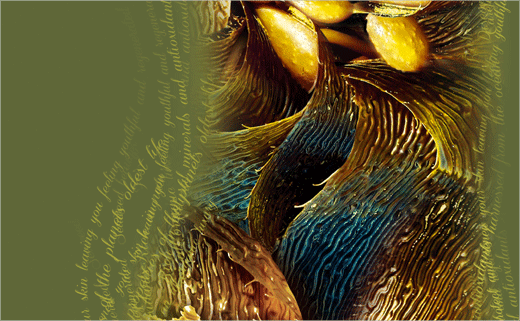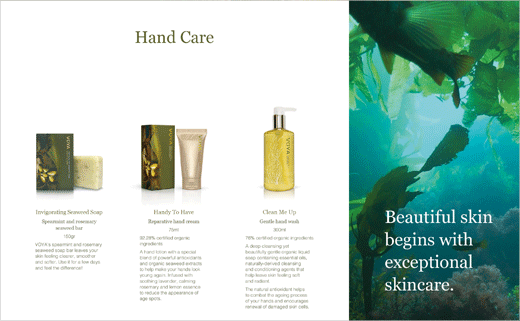 Dragon Rouge
www.dragonrouge.com