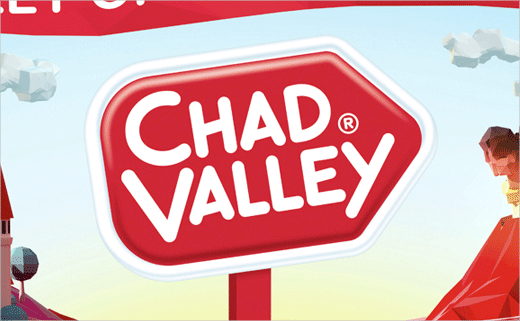 February 20, 2015
Categories:
Other
Chad Valley Toy Range Gets New Branding by Elmwood
Global brand design consultancy Elmwood has completed its first project with multi channel retailer Argos to create a new identity for its exclusive range of toys, Chad Valley.
Chad Valley is an established toy brand with over 150 years of history. Elmwood says the challenge given to its designers was to bring the brand identity up to date and to ensure it told a consistent and compelling story.
The agency was tasked to deliver brand consistency across multi channels, including product packaging, catalogue pages and a dedicated Chad Valley webshop within the Argos website. To further the brand experience Elmwood also delivered an augmented reality catalogue page and a pop up stand for an internal event, to launch the new identity.
Building on customer insight, Elmwood worked alongside the Argos team to identify Chad Valley's point of difference.
Elmwood says its goal was to deliver an identity that would encourage and fuel children's creativity. "The brand believes in giving children the freedom and inspiration to use their inventiveness however they want to. With this messaging at the forefront the 'Valley of Imagination' idea was born. Cementing Chad Valley as a 'real' place and a destination for imaginative play," explain the designers.
The 'Valley' has seventeen different 'worlds', which allow the brand to showcase its range of toys in an age appropriate manner. Dinosaur toys live in a Jurassic 'Dinoland', vehicles come from 'Motor City', whilst its dolls come from 'Dolls World'.
Steven Shaw, design director at Elmwood, said: "It was great to immerse ourselves in the 'Valley of Imagination' and to view the world as a child again. We wanted to create packaging that could live on after purchase. The child can use the wraparound landscape on the box as a diorama for the toys to play in."
Rebecca Hanson, Account Director at Elmwood, said: "Working on the Chad Valley rebrand gave us a huge opportunity to deliver a truly joined up brand proposition, executed effectively across all platforms."
Rob Quartermain, Argos senior brand manager said: "By creating the 'Valley of Imagination', Elmwood has created an ownable and unique story which both: brings to life our brand essence and engages both parents and children. Elmwood has given us the best possible chance to elevate Chad Valley, continuing the brand's long-held status as one of the UK's most loved toy brands."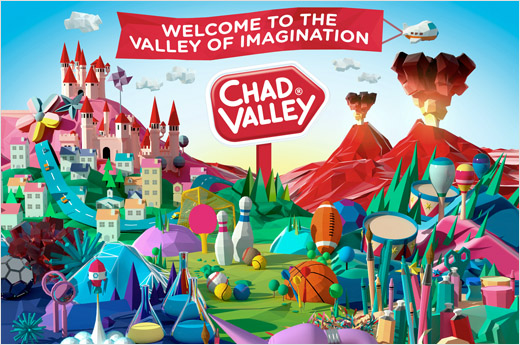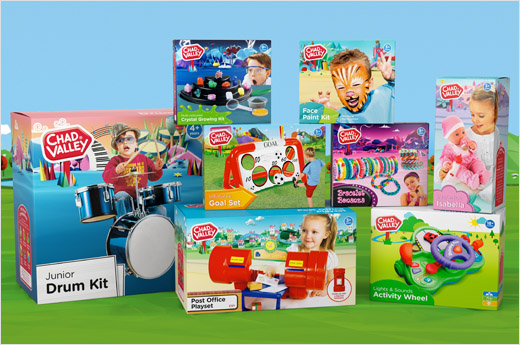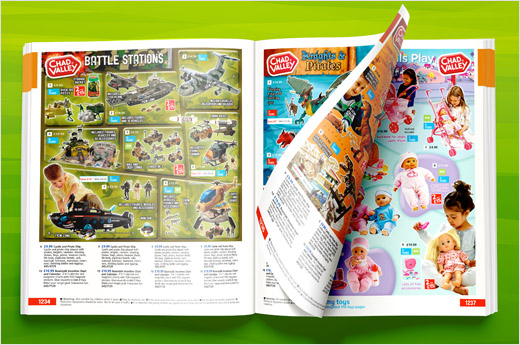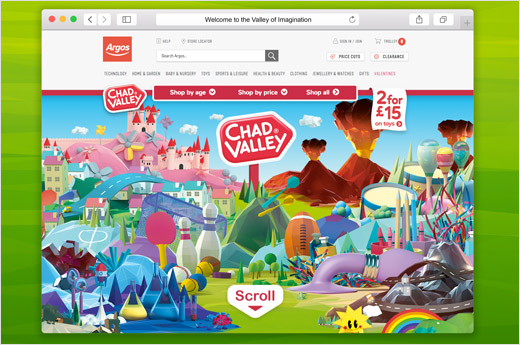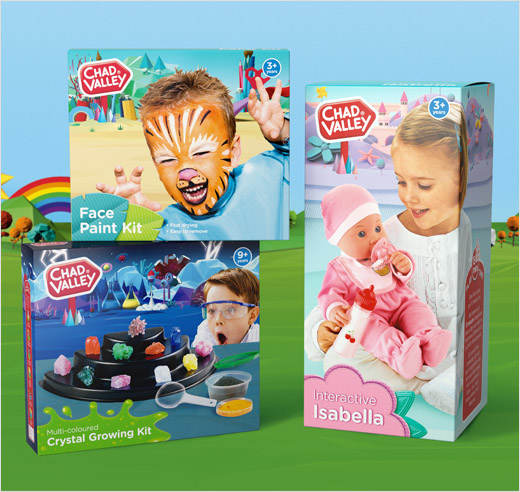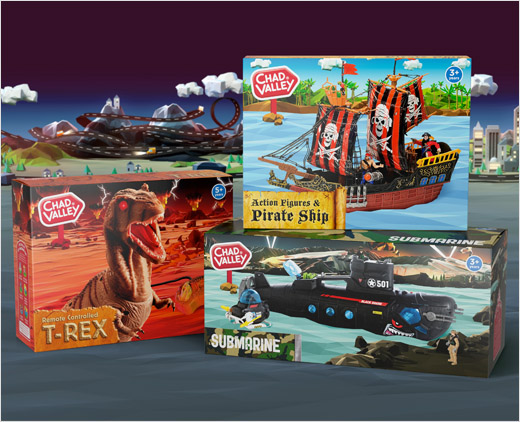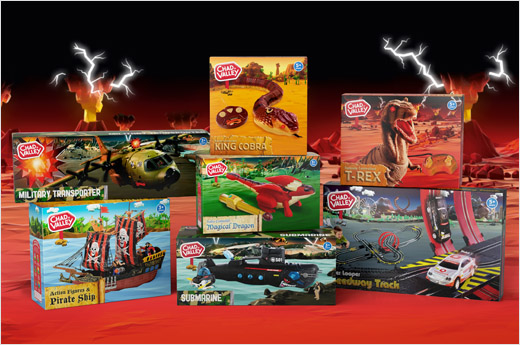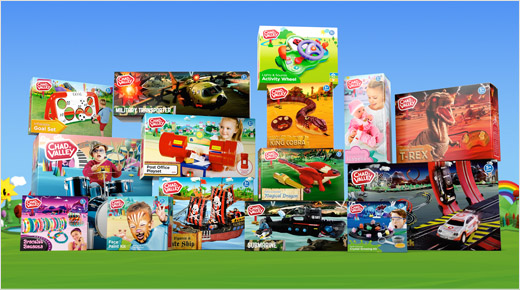 Elmwood
www.elmwood.com