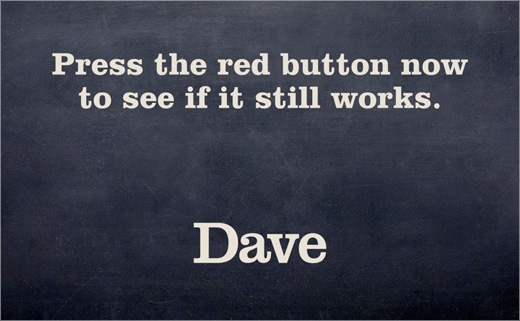 Red Bee Gives UKTV Channel 'Dave' Identity Refresh
One of the UK's most watched non-public service broadcasting channels, Dave, has been given a refreshed identity by Red Bee, who originally established the creative direction for the channel's launch seven years ago.
The designers say the new look has a "conversational tone" that aims to convey wit in much the same way as the channel's content does.
The refresh was led by UKTV's Will Gunton, Senior Brand Manager and Hik Sasaki, Marketing Manager, Dave, working in collaboration with Red Bee.
Gunton said, "In a world crowded with hundreds of channels, Dave has always stood out for its unique personality, which gives us the ability to talk and act in ways which others can't. This refresh is designed to inject this unique persona into everything we do on and off screen and expand the Dave brand to an even bigger audience."
Dave, which attracts 27 million viewers per month and is part of UKTV's network of channels, has won a number of awards including 'Launch of the Year' and 'Best Channel Marketing' at Broadcast's Digital Channel Awards and the much-coveted 'Channel of the Year' award at the 2013 Promax UK Awards.
Andy Bryant, Director, Creative, Red Bee commented, "Creating the original Dave brand was one of Red Bee's proudest moments and the channel has gone from strength to strength since then. Now is the time to build on Dave's unique personality and tone of voice with a refreshed identity that exudes the channel's sense of humour in every second between programmes."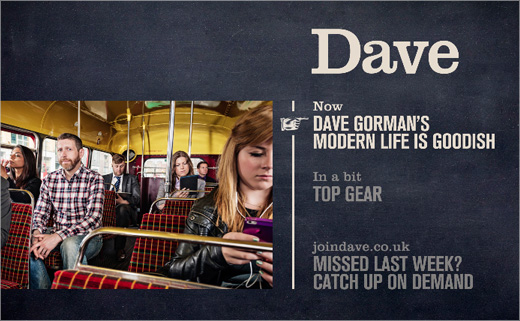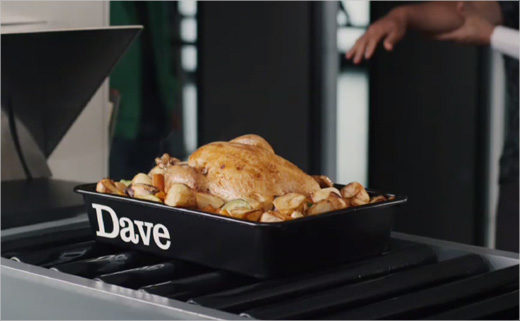 Red Bee
www.redbeemedia.com