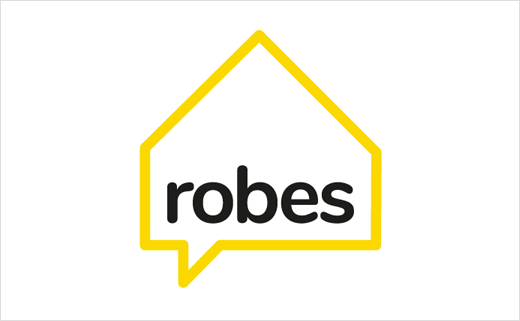 Homeless Charity 'robes' Rebranded by me&dave
me&dave has rebranded Southwark-based homeless charity robes, as part of an effort to help the organisation attract vital investment that it needs to continue working on the streets of London.
robes' volunteers reportedly spend at least eight months of the year campaigning and raising money to provide shelter during the cold winter weeks. They also provide practical and emotional support throughout the year to some of London's most vulnerable residents – 75% of whom, it is claimed, go on to live more secure lives.
me&dave's creative director Mark Davis, says, "To mark our 10th anniversary, we wanted to partner with a charity and donate our time and expertise. robes, which is based in the same borough as us, appealed to the whole team. Our work sees us focus on high-end real estate, so to help a charity that works tirelessly with people at the other end of the scale seemed like the right fit.
"Initially we approached robes offering to help with its supported housing initiative, which aims to enable those who find themselves homeless to access rented accommodation. In the end, robes asked us to reinvent its entire brand strategy."
The me&dave design team says it worked closely with the charity to develop a fresh identity and marketing collateral that would get its message across "in a powerful but friendly way" to both volunteers and corporate sponsors.
"The name 'robes project' was shortened to 'robes', as the word 'project' implied it was a temporary enterprise. A new logo – a yellow linework house that doubles as a speech bubble – expresses that, while robes provides shelter, it also believes that lifting someone out of homelessness starts with a conversation. The soft font and warm palette express the 'human' nature of the charity and bring a sense of compassion and unity to the brand," explain the designers.
Mark Davis adds, "robes lacks a big backer and to get one on board it needed to evolve the brand and get noticed. We wanted to communicate what an important charity it is, as well as create a design that would have longevity and be easy to apply across all communications in the future."
The new look is being used across all branded materials, including the website and annual reports, flyers and badges for the annual SleepOut (where supporters spend a night on the streets to raise funds and awareness), and posters for the churches in Southwark that are involved in the winter shelter programme.
robes' new identity is being rolled out this month in conjunction with a canvassing programme for the sponsored SleepOut, which will take place on 30th November.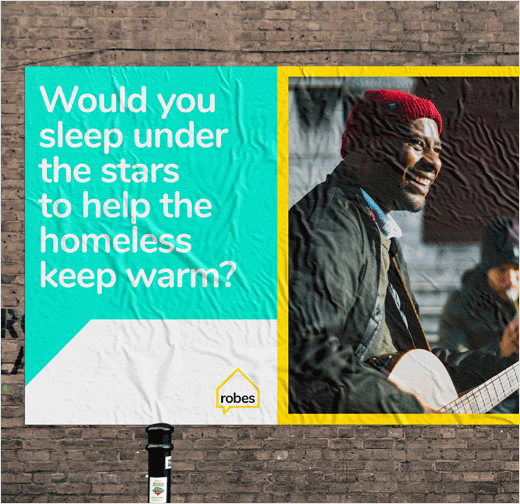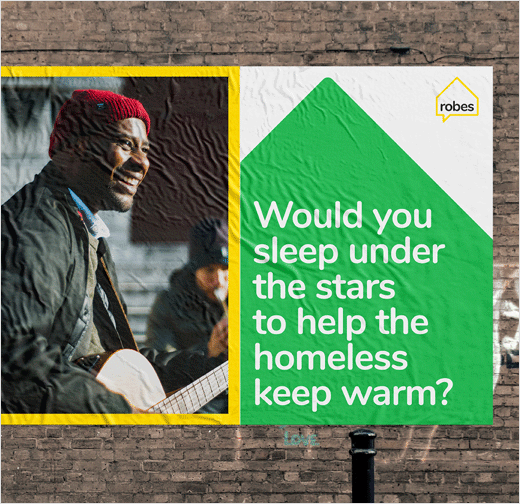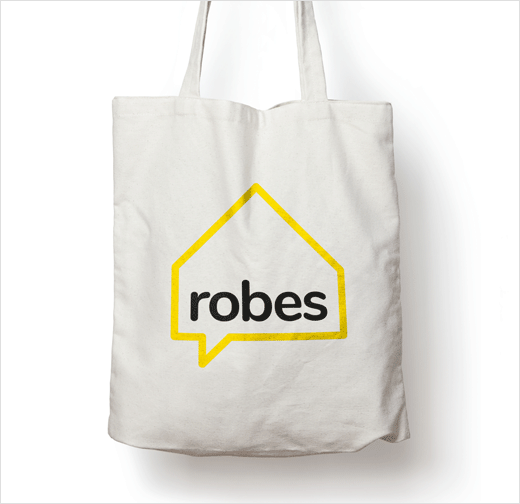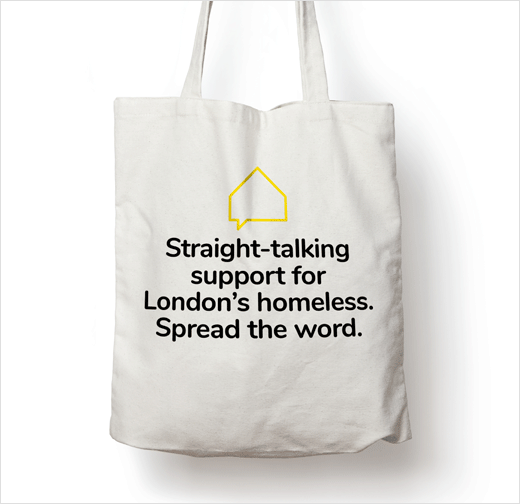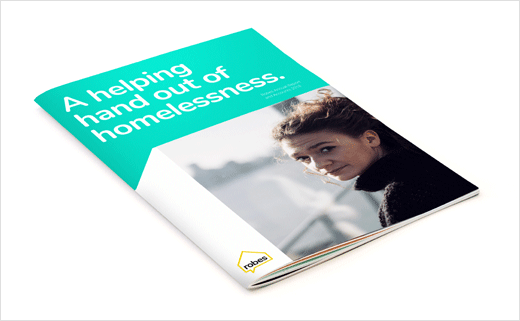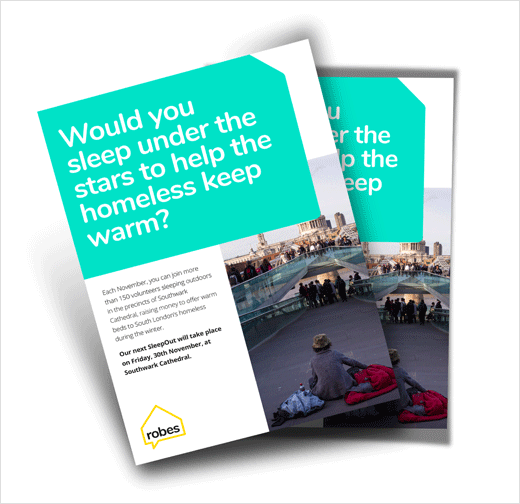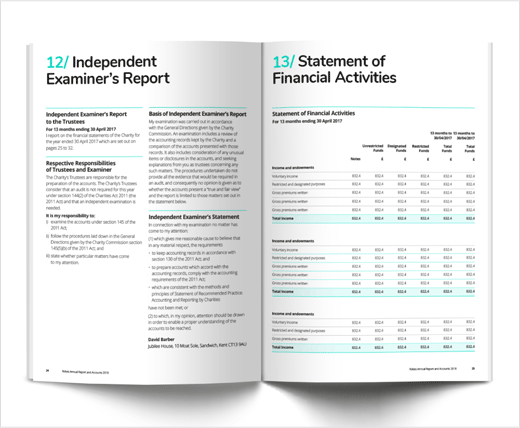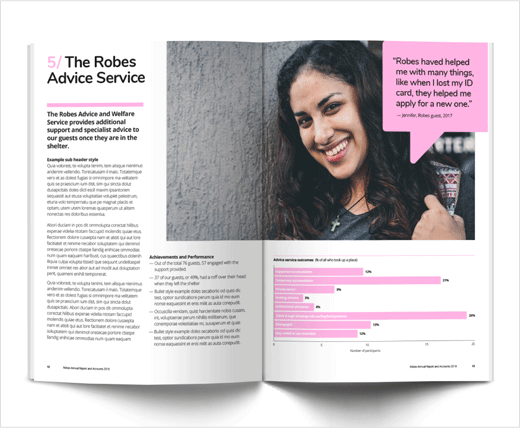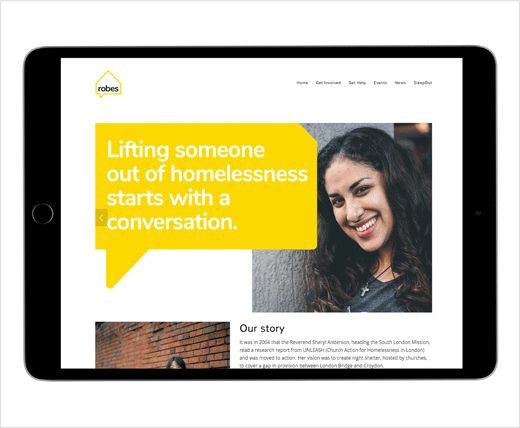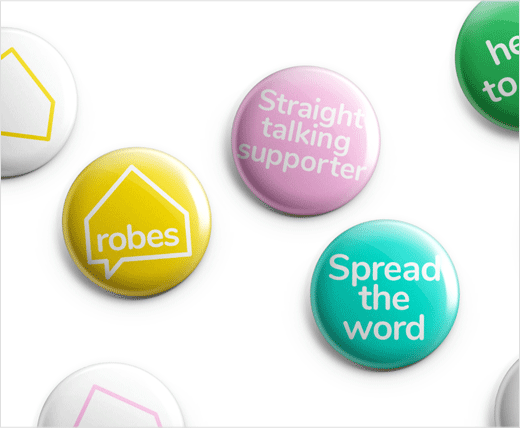 me&dave
www.me-and-dave.com