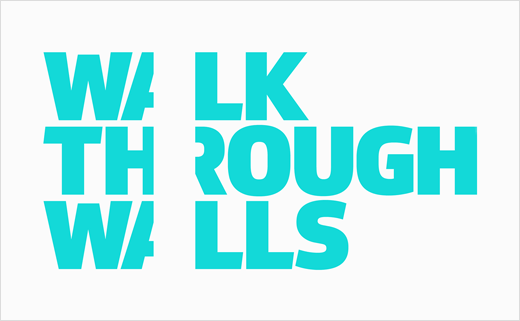 Mark Studio Creates Branding for Charity, 'Walk Through Walls'
Manchester's Mark Studio has created the visual identity for Walk Through Walls, a new charity established to help victims of human trafficking.
Set up by global law firm Baker & McKenzie and the Thomson Reuters Foundation, the new venture aims to offer practical help to survivors of what is effectively modern slavery.
It's currently recruiting Fortune 500 companies to provide paid internships, professional mentoring and financial in-kind support. The initiative will be based in New York City initially, but will scale to other major cities within the US, UK and beyond.
"Survivors of human trafficking don't want sympathy. What they really need is practical help in building new lives for themselves – and, particularly, in getting started on rewarding and successful careers," says Walk Through Walls.
"Why Walk Through Walls? Because we wanted the name to reflect how the charity helps incredible people who have come through an unimaginably terrible ordeal to achieve the seemingly impossible," adds Mark Studio. "The tone and style is meant to be positive and upbeat, with survivors never cast as victims or damaged goods".
Mark Studio worked with Scott Perry on the naming and Lindsay Camp on the brand narrative, while Soleto typeface was used for the turquoise-coloured logo and associated typography.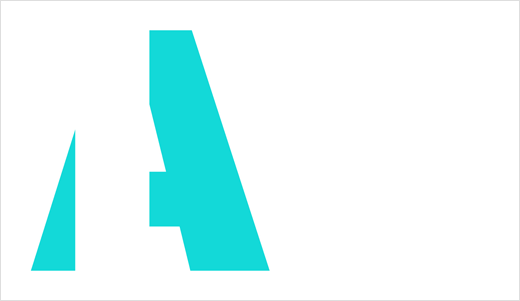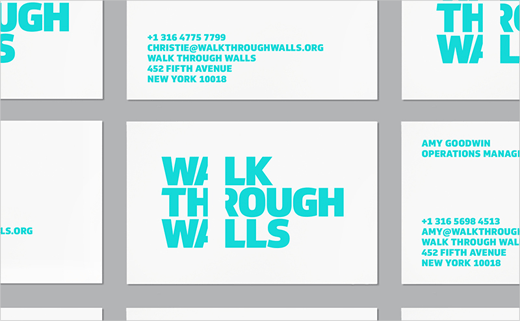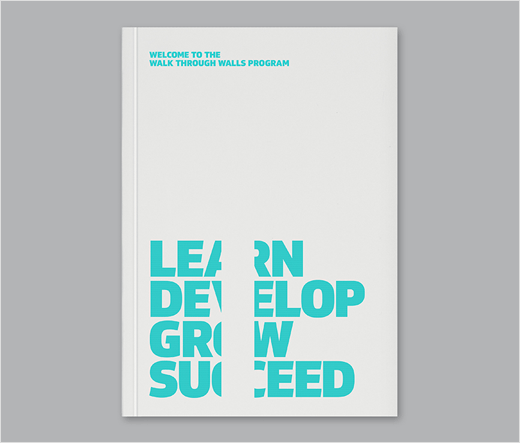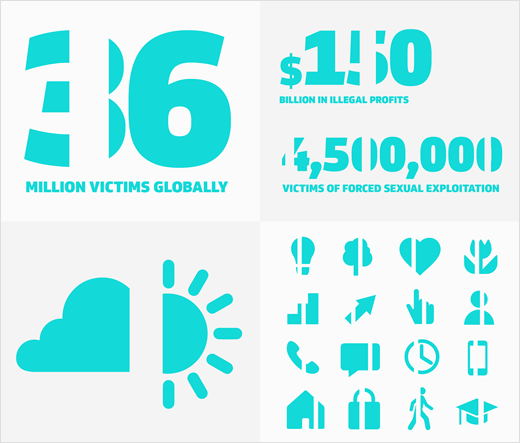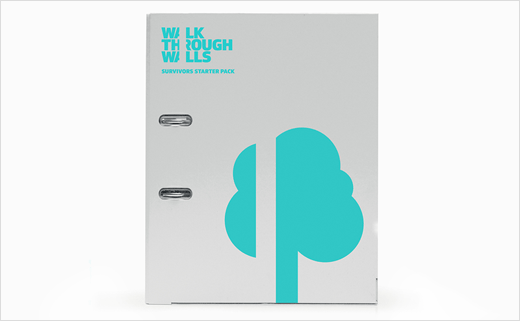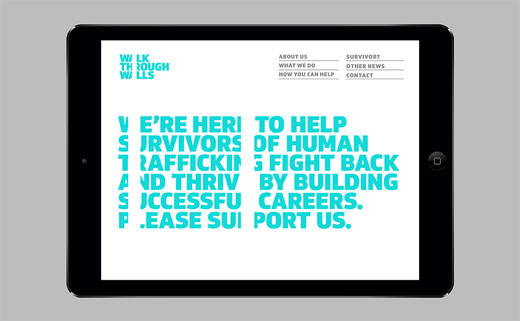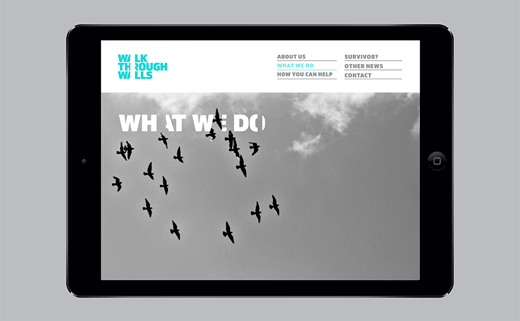 Mark Studio
www.markstudio.co.uk