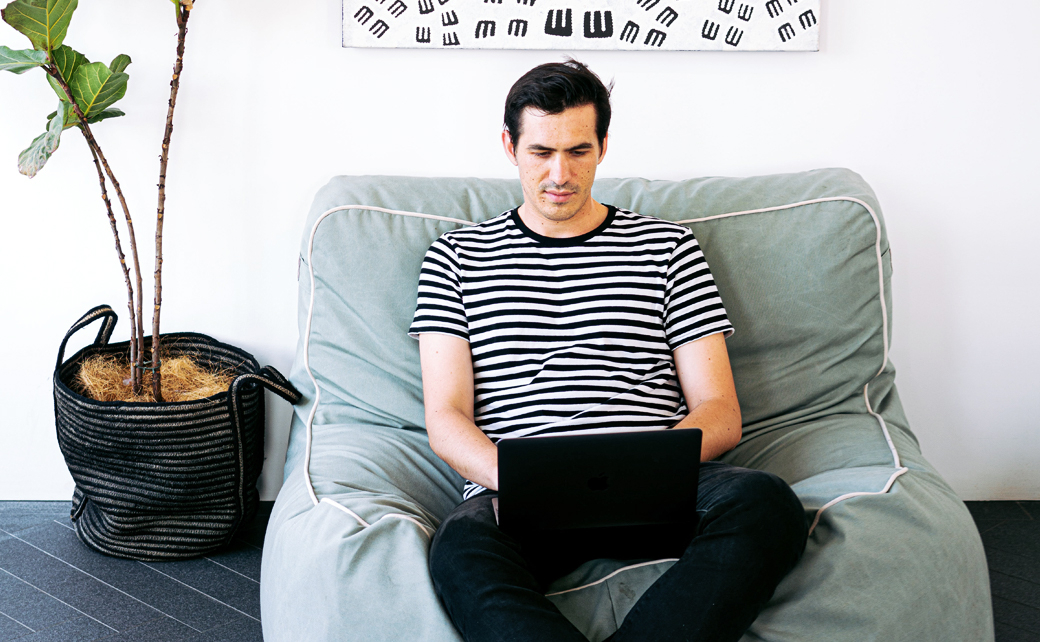 November 13, 2023
Categories:
Advice
Advice: A Freelancer Designer's Guide to Marketing and Advertising
Freelancers in the design space have to get to grips with the ins and outs of self promotion if they want to thrive.
This is easier said than done, so let's look at some of the main platforms you should be focusing on in order to get good results and consequently bolster your career.
Social Media
Social media is a powerful tool in any freelancer's marketing arsenal. The key to successful advertising on these platforms lies not just in showcasing your designs, but also in engaging directly with your audience and building genuine relationships.
You could start by sharing behind-the-scenes content or snippets of ongoing projects which depict both your skills and process.
Paying attention to the feedback from followers can help you develop a comprehensive understanding of what potential clients are looking for thus refining future efforts effectively.
Content Marketing
Content marketing, if utilised appropriately, can be a game-changer for freelance graphic designers. It involves curating and sharing engaging content that resonates with your potential clients.
This might include insightful blog posts about design best practices or case studies exhibiting how you solved real-world design challenges.
Not only does this approach position you as an expert in the field but it also helps prospective customers understand the value of what you have to offer.
Essentially, content creation is about both promoting your services and offering solutions through storytelling.
Email Marketing
Email marketing is a classic yet effective way to reach potential clientele. It provides an avenue for direct communication, enabling you to professionally present your portfolio and service offerings.
Start by sending out a periodic newsletter showcasing recent projects or sharing useful tips relevant to design topics.
Personalised emails can also come in handy when trying to establish direct contact with prospects who may need your services. And if you've already got a compelling logo for your services, don't forget to add this to your messages as well.
Whatever the content, remember that consistency is key while maintaining quality. It's about building trust and being able to effectively demonstrate your capabilities as a freelance designer.
PPC Advertising
Tap into the power of Pay-Per-Click (PPC) advertising to reach the right audience at the right time. While crafting effective PPC campaigns requires strategic keyword planning and a bit of technical know-how, it can significantly expand your client base when used correctly.
Essentially, you'll be able to target specific demographics based on their online activity which ultimately drives more traffic to your portfolio.
If this all sounds too complex, you can turn to PPC campaign management services to get the job done for you. When handled by pros, investing in paid search can substantially enhance online visibility and grow your freelance business.
Search Engine Optimisation
Understanding search engine optimisation (SEO) can be a crucial asset in marketing your freelance design services.
SEO is all about improving the visibility of your online presence, positioning you prominently when potential clients look up keywords related to graphic designs on search engines.
With the right keyword research and mindful implementation throughout your website or blog, including meta descriptions and image tags, you can organically increase traffic to your platforms.
While mastering the art of SEO might require some time and experience, once achieved, it undeniably offers significant benefits for any freelance designer.
Influencer Marketing
Teaming up with influencers can put your designs in front of a vast and engaged audience. Most of these influencers have faithful followers who trust their recommendations, which could lead to gaining more clients.
Begin by identifying the ones who align closely with your aesthetics or those that share similar demographics with your ideal client base. Then, approach them for partnerships where they feature your designs or you create bespoke content for them.
This mutual exchange not only broadens exposure but also results in unique collaborations, cementing your standing as a creative freelance designer.
Event-Based Promotions
Leveraging event-based marketing opportunities can also be highly beneficial. This involves promoting your services in line with festivities or significant events which capture broad public interest, such as Christmas, New Year's Eve, local art festivals and more.
During these periods, businesses often require specialised designs to match the occasion, providing an excellent portal for you to showcase your versatility as a freelance designer.
Tailoring promotions around such occasions not only increases chances of scoring projects but also opens doors to wider audience segments.
The Bottom Line
Freelancers need to be well versed in promotional tactics such as those we've just discussed, but don't be afraid to outsource some or all of these if you've neither the time nor skill to implement them effectively.