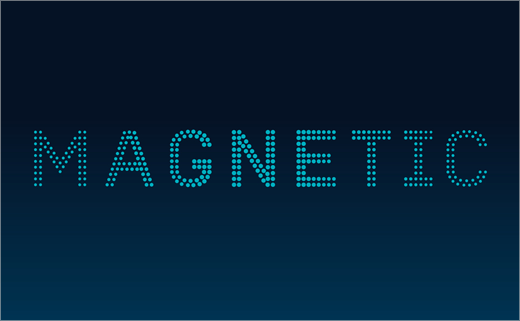 d.studio Brands New Magazine Marketing Body, 'Magnetic'
d.studio has created branding and advertising for Magnetic, the new marketing body for magazines in the UK.
"The name and brand identity was built on the idea of 'the power of attraction', which is an intrinsic quality of magazines and reflects their ability to attract highly engaged people bound by a common interest," explain the designers.
The logo aims to encapsulate this idea, being made up of multiple dots that come together to form 'Magnetic'. An animated version is used online and as a sign off on videos.
The visual style, derived from the logo, centres around floating dots that have been pulled together to create a variety of forms, each communicating a different message. For example, the illustrations on the business cards represent each person's specific interest or passion.
"The ad campaign focusses on expressing the 'Rules of Attraction' – the brand's way of communicating the key benefits of magazines in an engaging way that avoids the regular over-used language of the sector," says d.studio creative partner, Phil Curl.
The agency worked with illustrator Filip Peraic and animator Duncan Worrall to develop the complete look.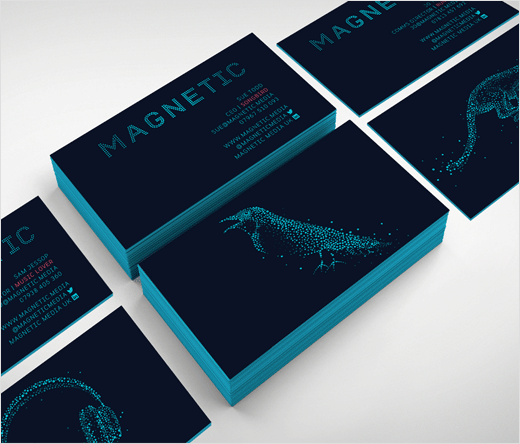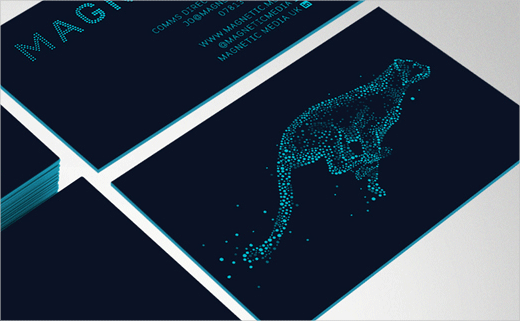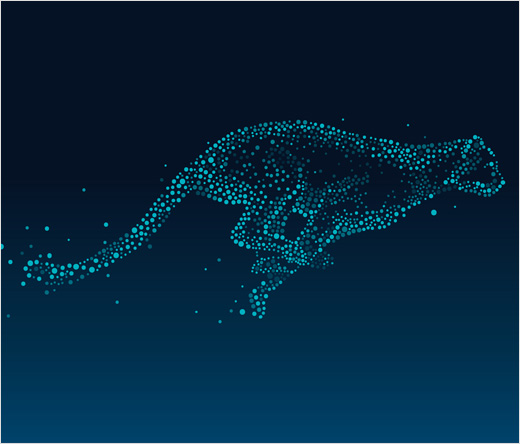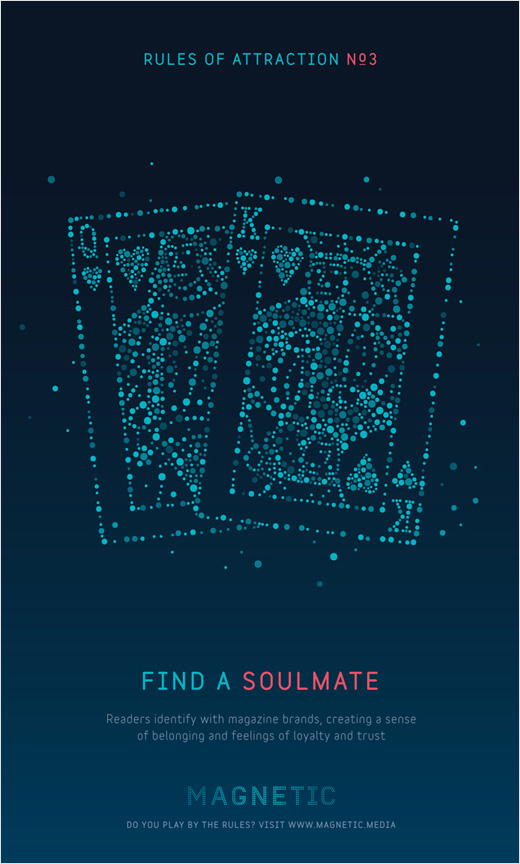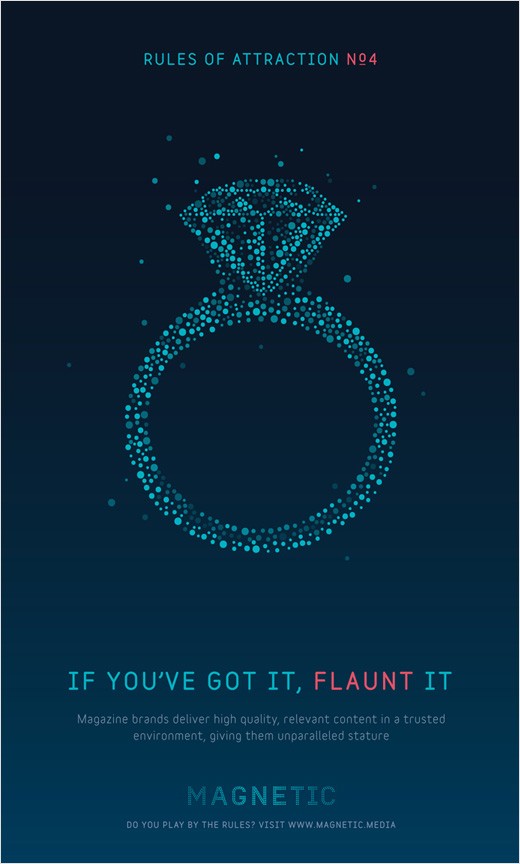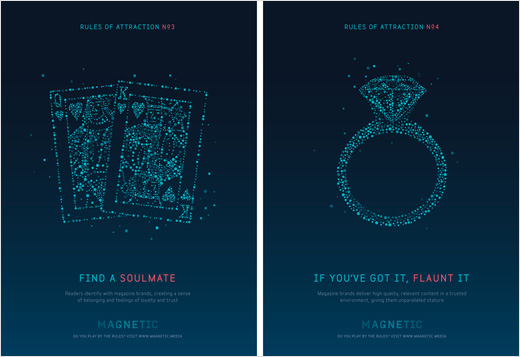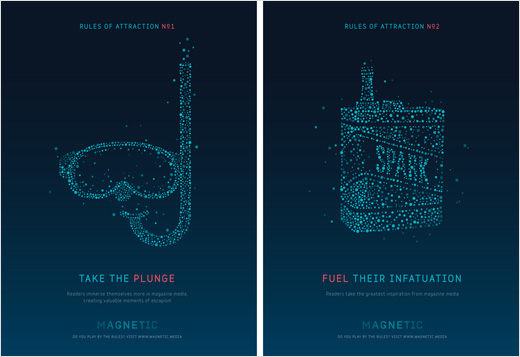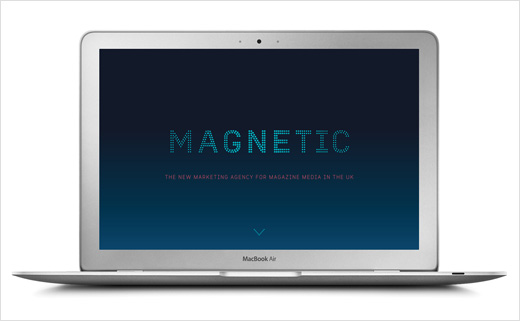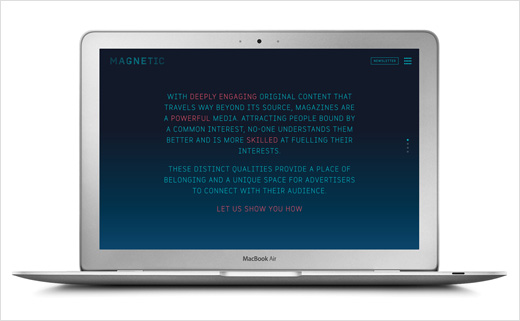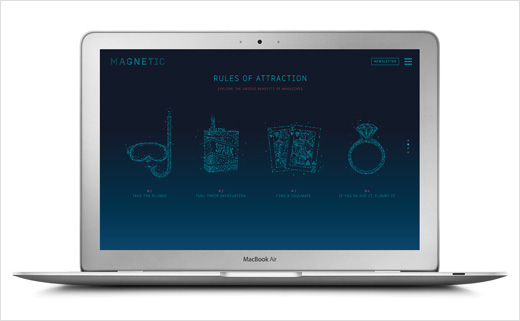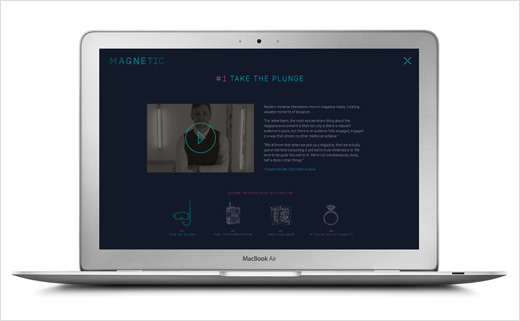 d.studio
www.d-studio.co.uk