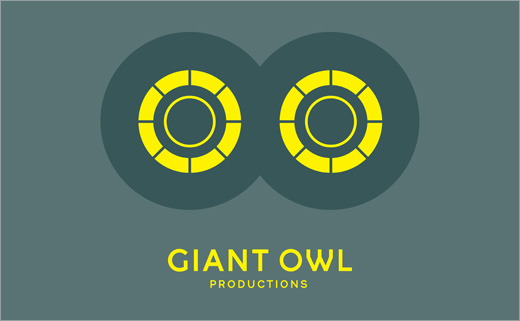 Alphabetical Designs Identity for Film Producer, 'Giant Owl'
Giant Owl is an independent production company that specialises in making television programmes, commercials and short films for some of the most established clients and broadcasting organisations in the business. Their work ranges from Channel 4 features to location commercials for Rimmel London.
With a collection of notable productions under their belt while working together at channel 4, Giant Owl was formed by one producer and one director both looking to spread their wings and focus on creating award winning productions with a 360 degree capability; from production through to direction and editing.
In an overcrowded market place Giant Owl needed to stand out as a production company. They therefore approached London graphic design studio Alphabetical to help them bring their brand to life and to create an identity that would be distinct, memorable and one which would give their brand the character to match their work.
Focusing on the visual nature of Giant Owl's work the designers subsequently crafted a logo using two owl-like eyes that illustrate the company's name and also hint at the digital tape spools commonplace in any production house.
Alphabetical further brought these giant eyes to life in the form of an animated logo, a website showcasing all of the production studio's projects, a flying bag, a small business card and a digital tape label that glows in the dark.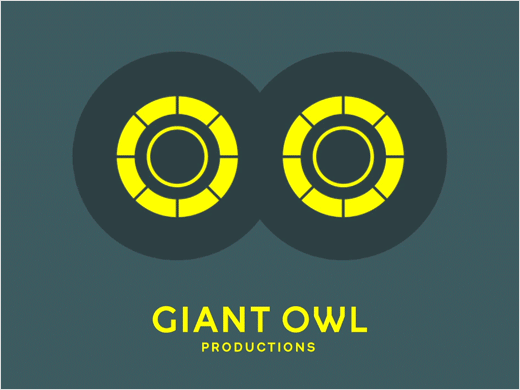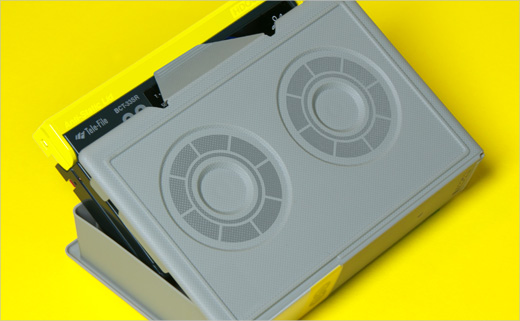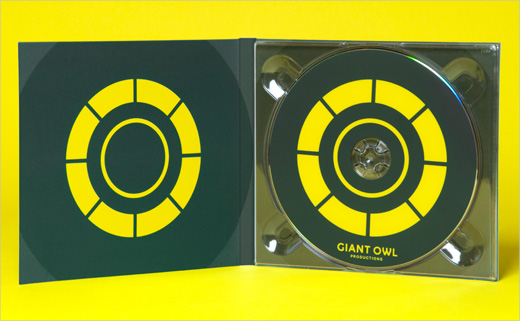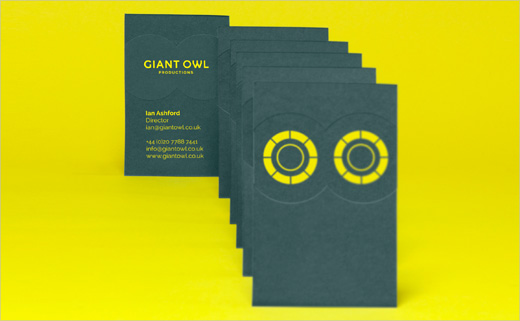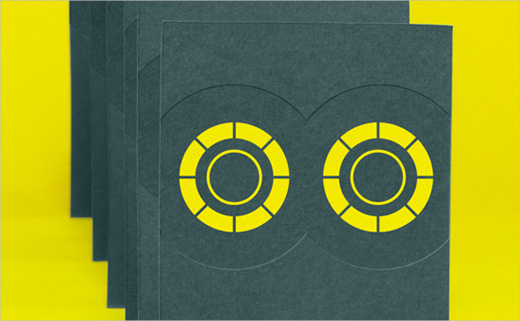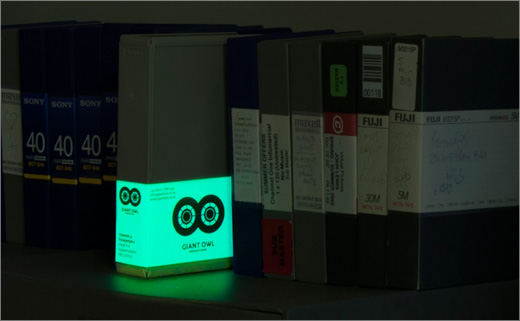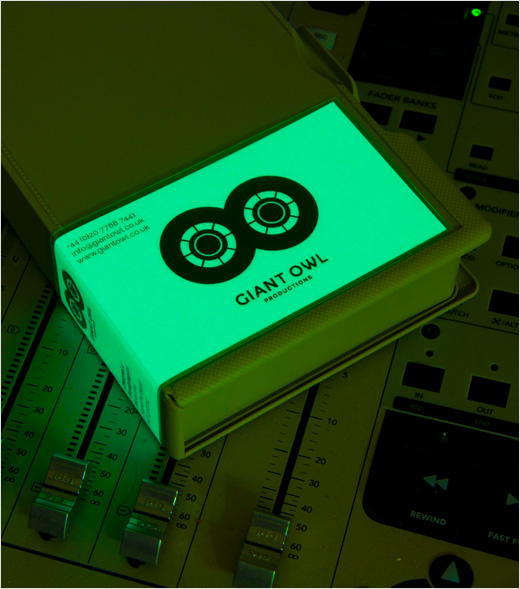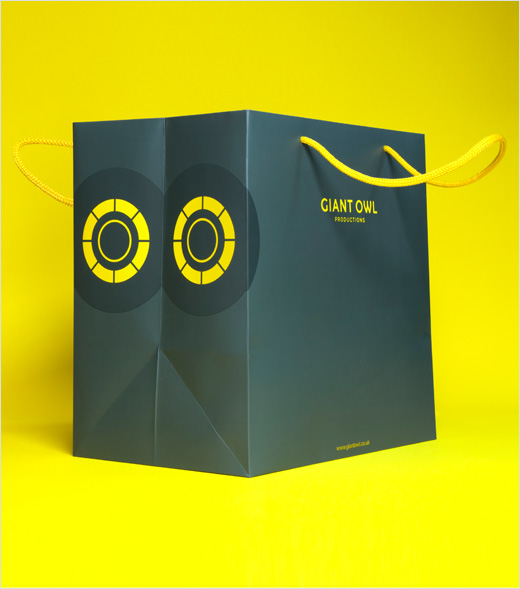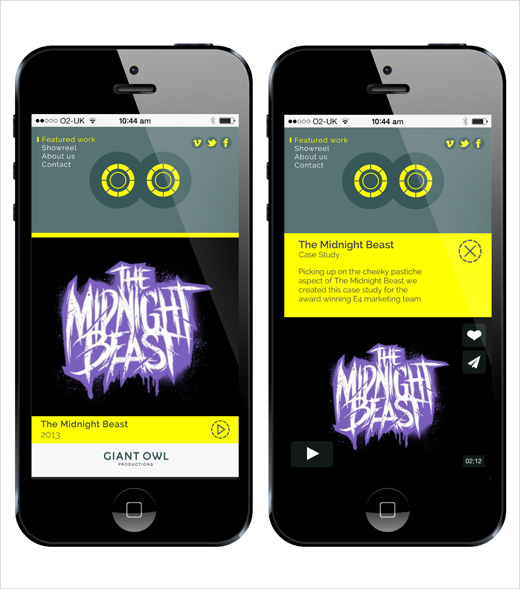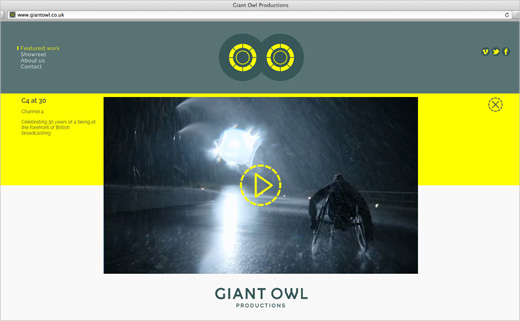 Alphabetical
www.alphabeticalstudio.com