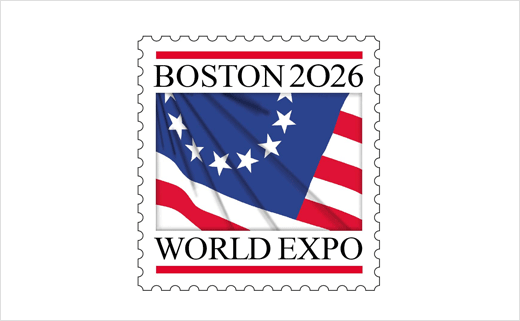 June 2, 2017
Categories:
Other
Boston 2026 World Expo Gets New Name and Logo
The new logo of the newly renamed Boston 2026 World Expo was revealed this week at the 12th United States International Philatelic Exhibition, which took place at the Boston Convention and Exposition Center.
Formerly called the "Boston 2026 World Stamp Show", the event's updated logo features an early design of the United States flag.
A key member of the subcommittee formed to create the new logo included U.S. stamp designer Richard Sheaff, deemed to be one of the country's foremost and prolific stamp designers.
Symbols of Boston are said to have initially been considered, including the Old North Church and the famous Concord Minuteman statue, both of which have been depicted on U.S. and foreign stamps. So, too, were a variety of Revolutionary era flags.
However, it was eventually the flag idea, surrounded by perforations, to which the show's organisers agreed – and Sheaff's design concept, which uses the circular, "Betsy Ross" 13 star design, became the unanimous choice of the sub-committee.
Betsy Ross (d. 1836), a seamstress from Philadelphia, is believed by some to have created the first American flag.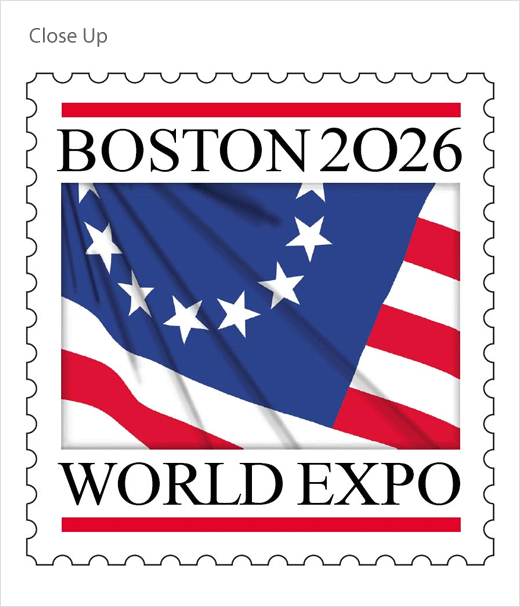 Source: Boston 2026 World Expo