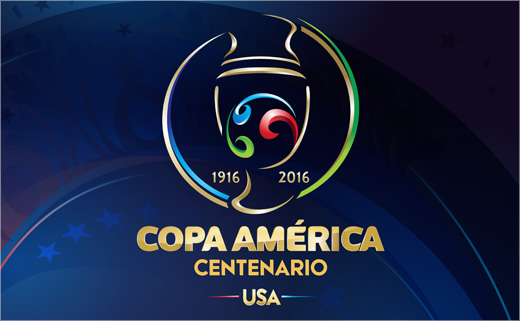 May 15, 2014
Categories:
Sports
Centennial Cup America Logo Unveiled
The Confederation of North, Central America and Caribbean Association Football (CONCACAF) and the South American Football Confederation (CONMEBOL) have unveiled the logo for the Centennial Cup America, to be played in the United States in the summer of 2016.
The Centennial Cup America will mark the first time the South American championship has been played outside of that region. Organisers of the event say the logo design aims to embody and celebrate what is said to be the world's oldest national team competition.
A soccer ball at the centre of the design forms the crux of the logo. Three shapes coalescing around that central point are meant to represent the fans and players of the game, in addition to the multiple American cultures to be united through sport in the United States in two years' time.
The design, created by UK-based agency The Works, is rounded out by a new interpretation of the historic Copa America trophy. Completing the logo are two enclosing rings representing the cooperation of the two Confederations: blue for CONCACAF and green for CONMEBOL.
Finally, the Centenario USA moniker – inscribed in a custom-designed font underneath the golden Copa America name – is accented by a colour flash adopted from the host nation's flag.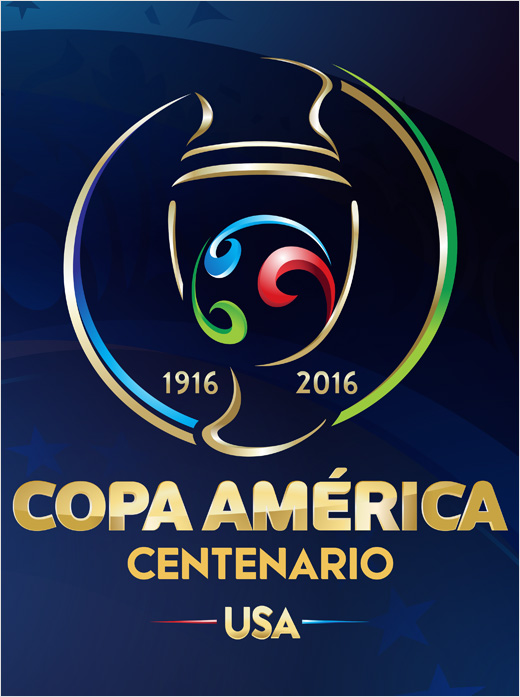 Source: CONCACAF