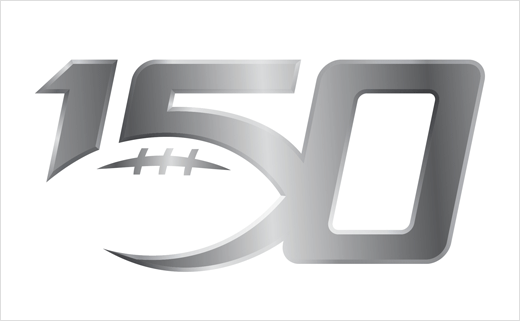 U.S. College Football 150th Anniversary Logo Unveiled
The National Collegiate Athletic Association (NCAA) has revealed a special logo design to mark the 150th anniversary of college football in the USA.
"We are excited to announce the next steps for the 150th Anniversary in 2019," said Kevin Weiberg, the man in charge of the official 'College Football 150th Anniversary' campaign. "We are proud to debut a logo that provides a unique way for all stakeholders to celebrate our great game."
The first college football game was played on November 6, 1869 – between Princeton University and Rutgers University in New Brunswick, New Jersey. The national anniversary celebration is expected to include a commemoration of the historic first game.
SME, a New York-based sports branding agency, was engaged to design the new 'CFB150' logo, which close to 800 educational institutions are now expected to utilise.
The design is described as a "dynamic composition of forward-moving typography forged out of platinum". A football graphic is also incorporated into the "bowl" of the number "5" to highlight the significance of 150.
"The opportunity to honour such a storied sport required an uplifting design reflective of a forward-looking celebration," says Ed O'Hara, chief creative officer of SME. "It had to be clean and iconic, while fully scalable and flexible enough to be adopted by institutions wishing to express their profound college football stories. Reflected in the mark's final aesthetic, it is envisioned that this logo will serve as a point of pride around the country."
Source: NCAA