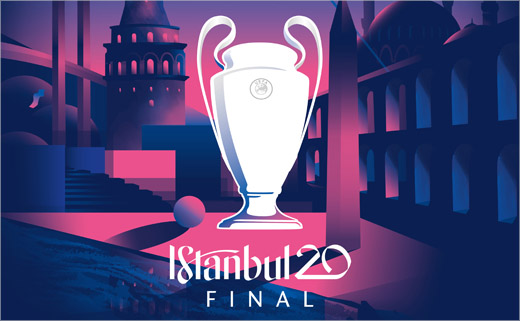 September 5, 2019
Categories:
Sports
Logo Unveiled for the 2020 Champions League Final in Istanbul
The identity for next year's Champions League final, which is to be held in the Turkish city of Istanbul, has officially been unveiled.
The logo is the second in a series of final designs and features the trophy as its centrepiece.
Created by artist and illustrator Tolga Tarhan, who happens to be a native of Istanbul, the design also features local elements from the host city, namely, in the form of an abstract depiction of Istanbul at sunset.
The scene features famous architectural landmarks such as the Galata tower, the aqueduct and the bridge across the Bosphorus, as well as what looks to be the iconic Sultan Ahmed Mosque.
To help come up with the design, UEFA says Tarhan collaborated with Swiss-based communications agency TEAM Marketing, as well as with global branding agency DesignStudio; the latter having been responsible for creating the famous 'starball' logo for the Champions League's master brand.
Meanwhile, the 2020 Champions League final is set to be played in Istanbul's Ataturk Olympic Stadium on May 30.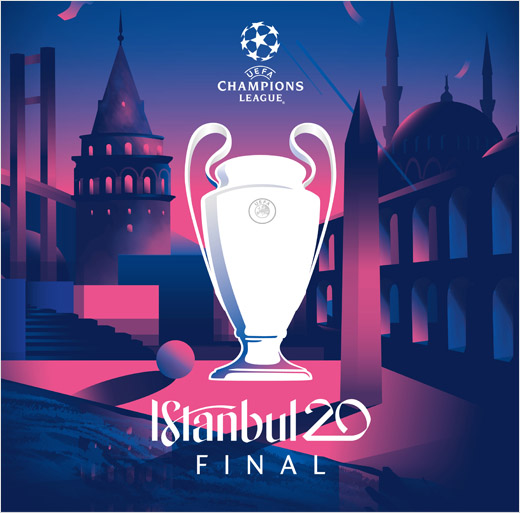 Source: UEFA