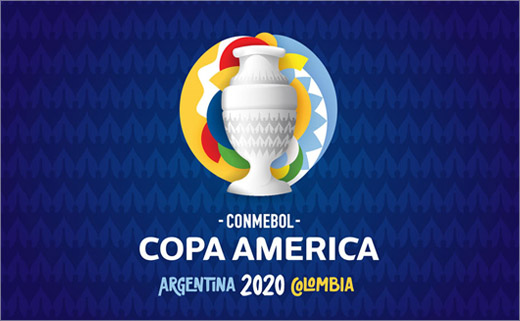 October 21, 2019
Categories:
Sports
2020 Copa América Logo Revealed
The official logo design for the 2020 Copa América has been revealed by the South American Football Confederation (CONMEBOL).
The colourful design aims to "convey the warmth and festive character characteristic of South America," according to CONMEBOL.
The logo not only features the Copa América trophy but also the colours of the flags of Argentina and Colombia, the two countries that will be jointly hosting the event from 12 June to 12 July next year.
Other elements of the abstract design include a yellow disc symbolising the sun and a dash of green that is claimed to represent a football pitch.
"The design invites us to celebrate and enjoy the football festival together," says Hugo Figueredo, CONMEBOL's director of National Team Competitions.
First held in 1916, the Copa América is the world's oldest international football competition. The 2020 tournament, which is to feature a total of 38 games, will be the 47th edition.
Source: CONMEBOL