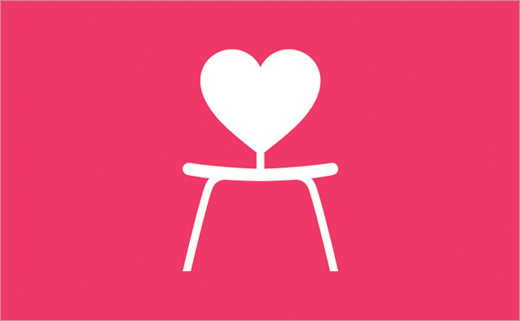 Branding for Furniture Store, 'Chairish'
Chairish is an online store targeting design aficionados who want to buy and sell previously owned furniture and decor to one another.
Global design agency Mucho created a logo and identity system for Chairish that can be used online, across a variety of printed collateral, and as a graphic system throughout the company's office interior.
Rob Duncan, owner and creative director of Mucho San Francisco and New York, explains: "The name and attitude of the company is fun and they required an identity that would appeal to all audiences. We reflected the twist and wordplay of the name by creating a logo that takes an Eames lounge chair and swaps the back out for a heart.
"The client required a graphic language that suggested these items were pre-owed so couldn't be too polished or pristine. In order to achieve this we developed a collection of hand drawings of the furniture. These drawings are used throughout the stationery system and are blown up large to decorate the wall of their office."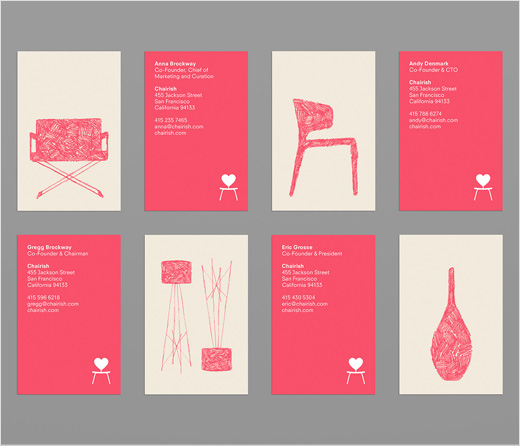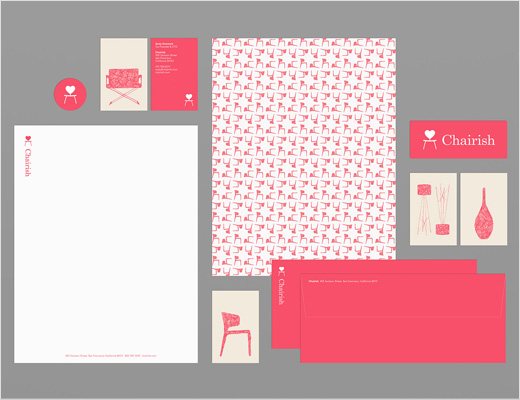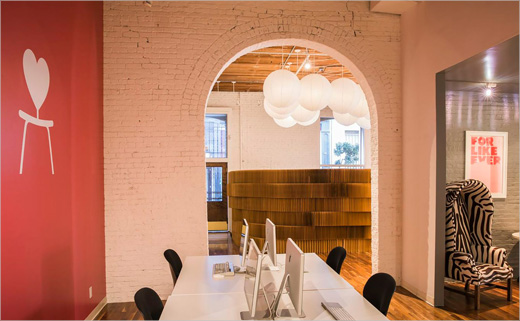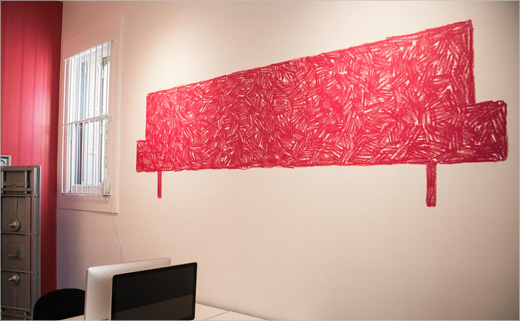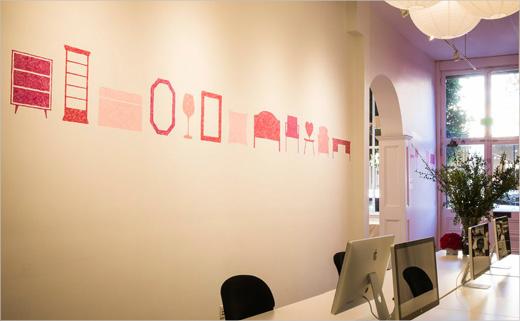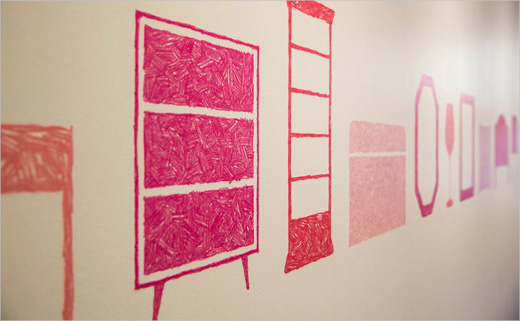 Mucho
www.wearemucho.com