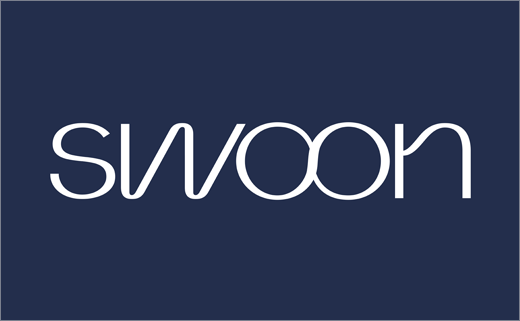 Furniture Retailer 'Swoon' Rebranded by Zag
Online UK furniture retailer Swoon has unveiled a refreshed logo and identity, including a new TV campaign and website, all created by branding consultancy Zag.
Founded in 2012 by Debbie Williamson and Brian Harrison, 'Swoon Editions' was born out of a desire to offer designer furniture at affordable prices. Unlike traditional furniture brands that often work on eighteen month design cycles, Swoon launches new designs daily.
The business has seen rapid growth following its launch six years ago, and within the home market is claimed to have risen at a compound annual growth rate of over 100% since its inception.
Following a Series B round of investment of £15m led by Octopus Ventures in 2017, Swoon decided to invest in a rebrand to help the business evolve from "disruptive UK challenger to established global leader".
Embarking on the project, Zag says it first started off by carrying out "extensive" ethnographic research, as a result of which it was able to identify Swoon's core customer as the "hip & humble" type.
"In a category which obsesses about the designs, designers and collaborations Zag's strategy was to hero the vision and ideas of Swoon's customer," says the agency. "This led the brand positioning being 'For the home obsessed' and ultimately influenced the rebrand moving forward."
Created in collaboration with typographer Rick Banks of foundry F37, Swoon's new marque is also said to have been inspired by the world of furniture design.
"Each of the characters within the name references different furniture design details and making processes used by the company; the 'W' referencing bent steel, the 'N' joinery that you might find in a chair, the double 'O' reflect the on-going never-ending process of creating your perfect home. Individually the letters have their own character but they come together like furniture in a room set," explain the designers.
As well as the marque, a set of conceptual guidelines have been developed alongside a new website using a brand system Zag likes to call "The Living Sketchbook".
The newly-created system operates across both print and digital platforms and has further been brought to life in collaboration with the Swoon brand team for a press and outdoor campaign to support the company's TV launch.
"The design system is about trying to capture the energy, activity and excitement of creating your home. It's a process that doesn't have a timeline, it involves many points of reference and your ideas are constantly evolving with every piece you buy so the whole brand is about obsessively putting things together until you find something that makes you swoon," says Neil Cummings, creative director at Zag.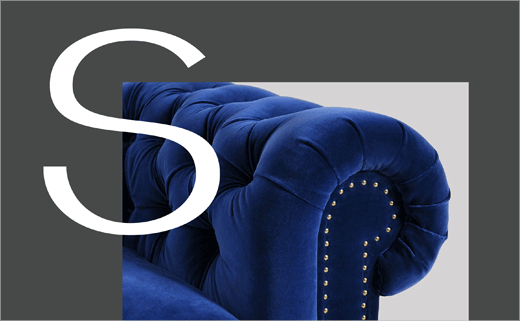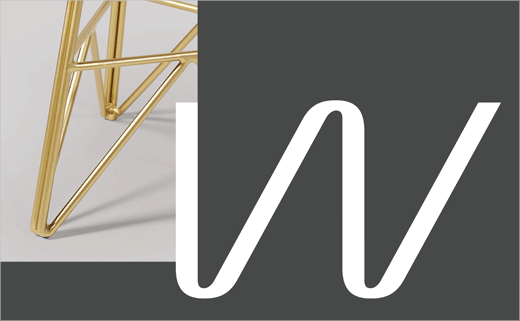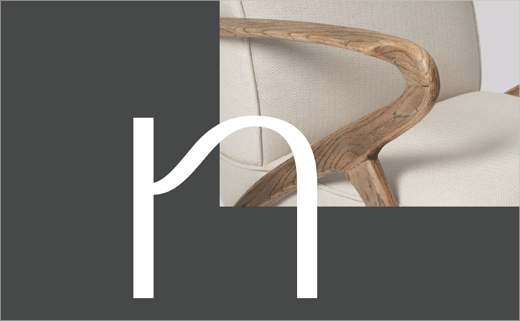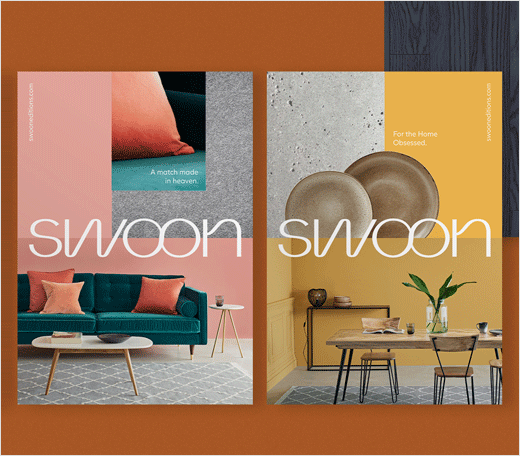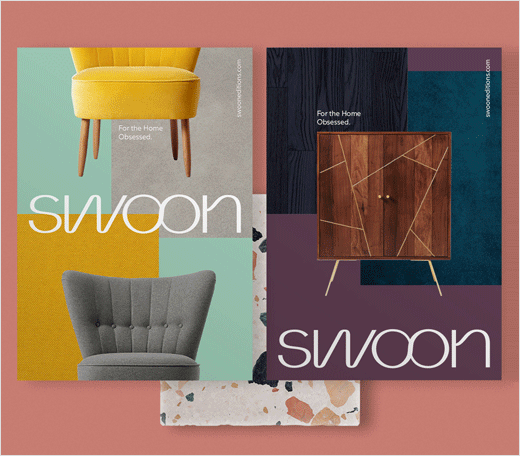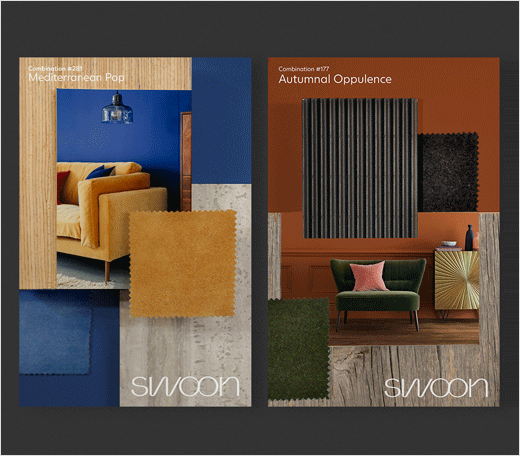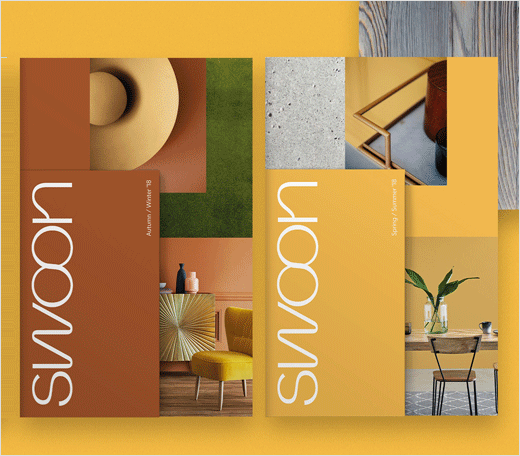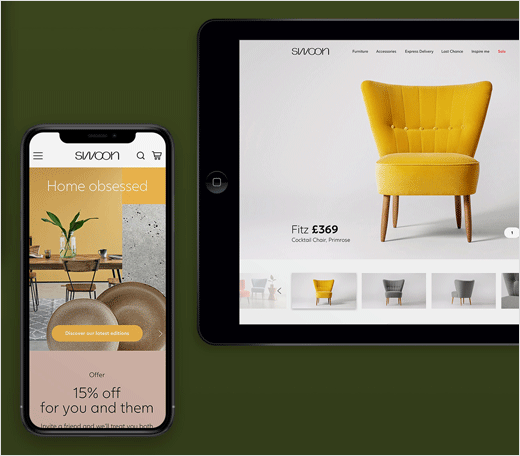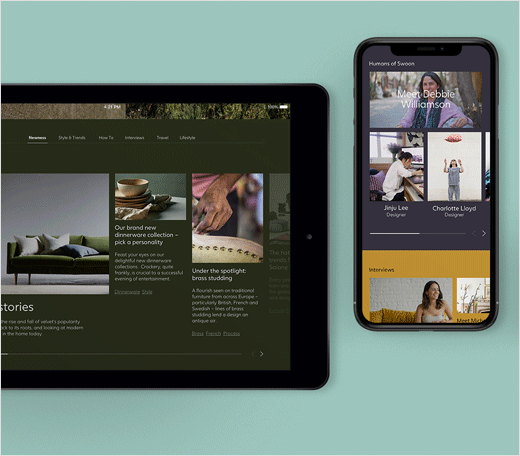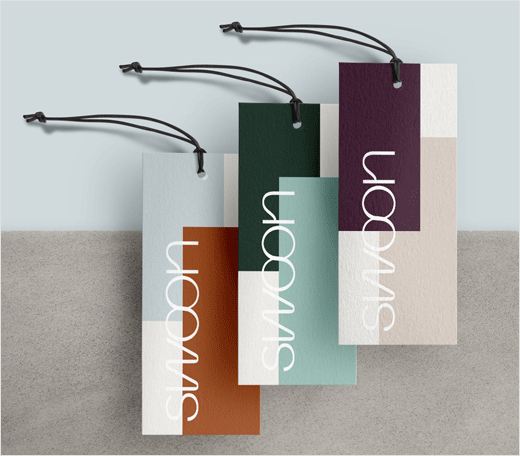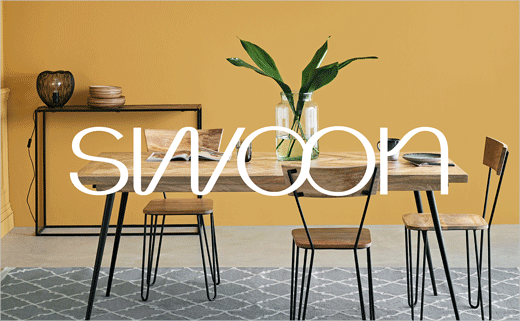 Zag
www.wearezag.com