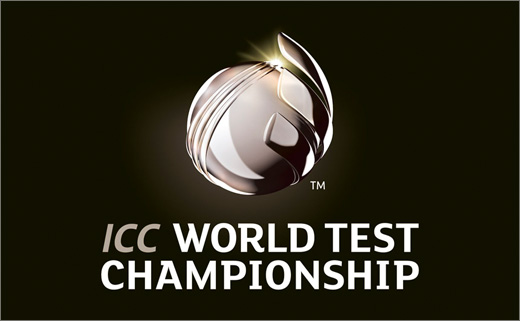 October 15, 2013
Categories:
Sports
Bulletproof Designs ICC World Test Championship Identity
Brand design agency Bulletproof has created the logo and visual identity system (VIS) for the International Cricket Council's (ICC) newly launched ICC World Test Championship (ICC WTC), which was unveiled in a launch event in Abu Dhabi on 12th October.
Bulletproof were awarded this project by the ICC following a three-way strategic pitch in late 2011.
The Bulletproof challenge was two-fold. First, define the strategic positioning for the three formats of cricket (Tests, One-Day Internationals and Twenty20), which would enable the ICC to clearly communicate the strengths and differences of the respective formats of the game. Secondly, using the agreed positioning for Test cricket, design a compelling and inspiring brand identity and VIS for the ICC WTC that could live during the qualification period and be amplified for the tournament itself.
Commenting on the work, Bulletproof said: "Working on the ICC WTC was an amazing opportunity to create a truly global sporting icon. It was our intention from the outset to create something with timeless simplicity, and at the same time build an idea that captured the essence of the championship.
"We focused on expressing the four-year journey to qualification through the 'pathways'. These 'pathways' also become indicative of stumps, which dynamically wrap around the globe to represent the seam of a cricket ball, creating a truly sculptural brand logo.
"In addition, the dynamic 'pathways' from the VIS are malleable enough to be used across a wide range of touch-points and applications, which makes for a unique and flexible brand identity and VIS."
Bulletproof adds: "This has been a really exciting project to work on; from positioning the three formats of cricket to the creation of the final ICC WTC brand and visual identity. Our challenge was to create a brand that could adapt globally across all the culturally diverse Test cricketing nations…we believe we have achieved this.
"The brand identity is instantly linked to cricket and communicates the new modern journey Test cricket is taking. It represents the pinnacle of cricketing achievement, emulating the style, passion and legacy of Test cricket and builds a solid foundation for the new tournament."
ICC Chief Executive David Richardson said: "Bulletproof understood our challenge from the outset and were able to create a strong strategic foundation, which gave impetus to the creative work. The results are visually compelling and very much capture the epic nature of the WTC. We are very proud of the final outcome and look forward to its global implementation."