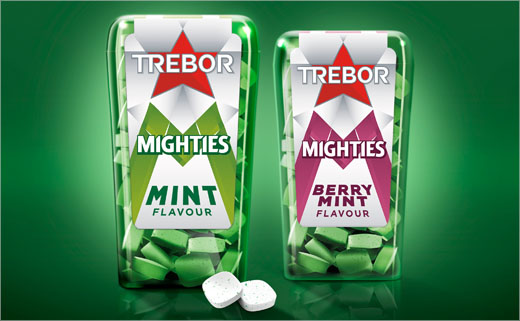 September 8, 2016
Categories:
Food
Bulletproof Creates Identity and Packaging for Trebor Mighties
Strategic brand and packaging design agency Bulletproof has created the name, visual identity, packaging design and full brand guidelines for Trebor Mighties, a new product from the UK mint brand, Trebor.
Brand owner Mondelēz International appointed Bulletproof to the project following the agency's previous work on the redesign of the Trebor brand in 2015.
Launched to offer health conscious consumers a sugar-free option, Trebor Mighties is a new sugar-free mint that comes in a small and compact pack.
Bulletproof comments: "Having worked on the redesign of the Trebor brand last year, we wanted to create a bold and impactful design and name for this tiny mint format that would pack real visual punch on shelf. We explored a number of concepts that conveyed the power of the mint sensations while building on the Trebor equity of 'Bold British Ambassadors of Mintyness'.
"The final pack design features the iconic red Trebor star at the heart of the pack with shards of freshness echoing the mighty mint flavour inside. The result is a simple and striking design that's boldly British in every way."
Sold in two flavours, Mint and Berry Mint, Trebor Mighties will be launching in retail this month supported with a £1.2m TV campaign as well as in-store activation and POS.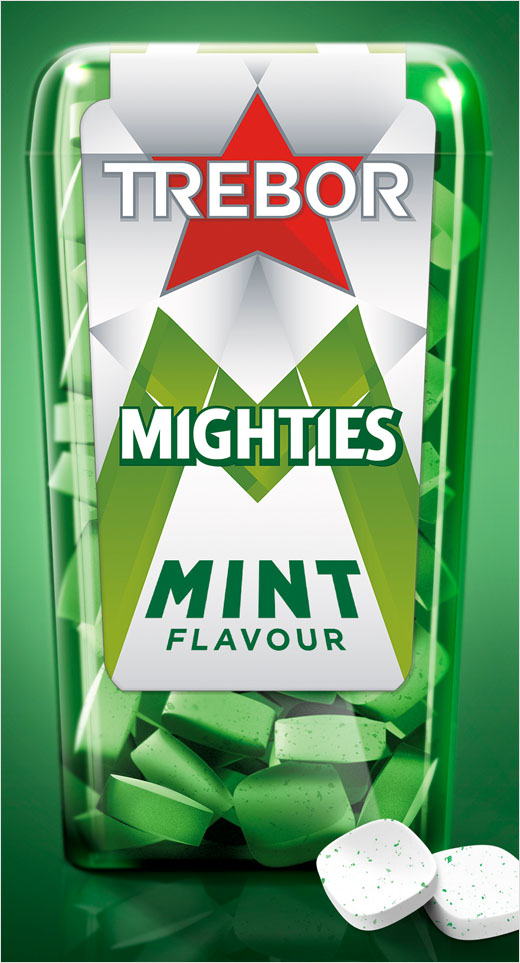 Bulletproof
www.wearebulletproof.com