May 4, 2016
Categories:
Food
Swedish Fish Gets New Branding and Packaging by Bulletproof
Mondelēz International has partnered with the New York office of brand design agency Bulletproof to refresh the packaging and visual identity of candy brand, Swedish Fish. Bulletproof was appointed to the project following a three-way pitch in July 2015.
Swedish Fish originally arrived in the USA in the late 1950's as an import from Sweden. With the last redesign carried out over thirty years ago, the brand was said to be looking tired and old fashioned and lacking relevance for the modern consumer.
Bulletproof were therefore briefed to modernise Swedish Fish with a new design that would communicate a "witty personality".
"As the competition has intensified at shelf, the intrepidly iconic brand found itself lacking the cut-through stature it needed to engage fans both old and new. Working from the brand's new 'Positively Unexpected' brand positioning, we sought to restore this giant of the candy world to its rightful heroic status," explain the designers. "The final concept, 'Legendary Fish' shows a glimpse of our classic fish being hurled by a dynamic blue wave."
The typography maintains some of the "old school naivety" from the previous brand mark and has been updated to give it more "appetite appeal" with embossing to portray the dimensionality of the product.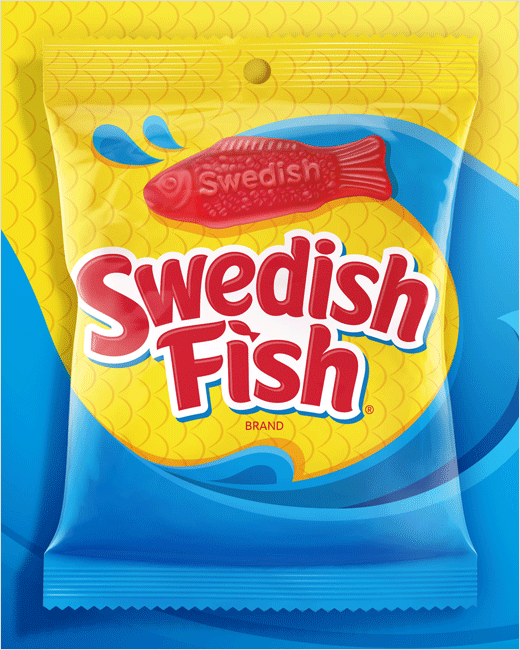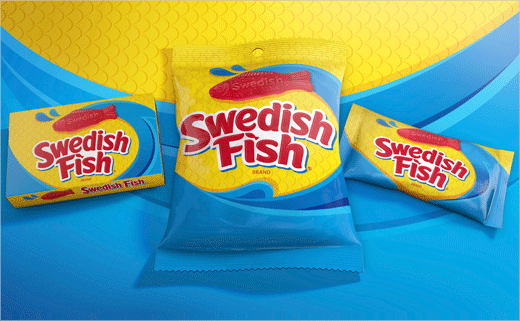 Bulletproof
www.wearebulletproof.com