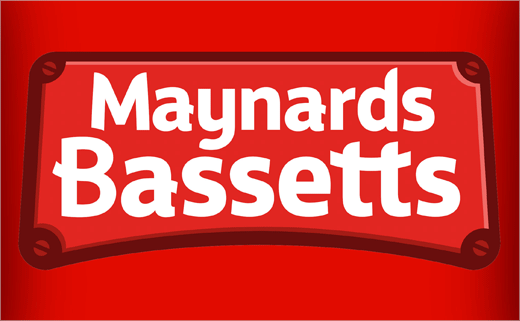 January 27, 2016
Categories:
Food
Bulletproof Unites Maynards and Bassetts into One New Brand
Well-known confectionery brands Maynards and Bassetts have announced they are joining forces in an effort to "reinvigorate" the adult candy market.
This master brand revamp, which includes new branding and a total packaging redesign, was handled by strategic brand and packaging design agency Bulletproof.
The agency was appointed by brand owner, Mondelēz International in March 2015, on the back of previous design work carried out for Bassetts Vitamins and Trebor.
"Reviewing the category, it was clear that Mondelēz International could re-establish its credentials in the adult candy segment and reawaken adults' desire for candy products. Wanting to reinvigorate the brands to allow consumers to bring a sense of lightheartedness silliness, the brand owner arrived at the notion of 'A bit of British Bonkers Inventiveness' to capture the heritage of the two brands that is supported by the individual, quirky product assets," explains Bulletproof.
"Fuelled by the idea 'fun at the factory' that was inspired by the thought of quirky and inventive factories of Maynards and Bassetts, we created a Maynards Bassetts plaque that sits at the heart of the pack. This became a conduit where the intrinsic values of the products tumble in through the top and out again turning into a wonderful, colourful and dynamic flavour slide that delivers the sweets or characters, such as Bertie, in a dynamic and exciting way."
The redesign includes the introduction of a NPD, Bertie's Jelly Mix featuring a mix of fruit-flavoured jelly sweets in iconic shapes. In addition to the NPD, the portfolio of classic British favourites will include Wine Gums – claimed to be the UK's number one selling sugar bag – Jelly Babies and Liquorice Allsorts.
The new range will be rolled out across grocery retail from February.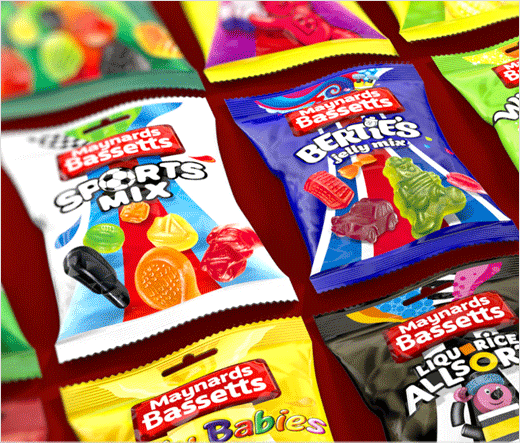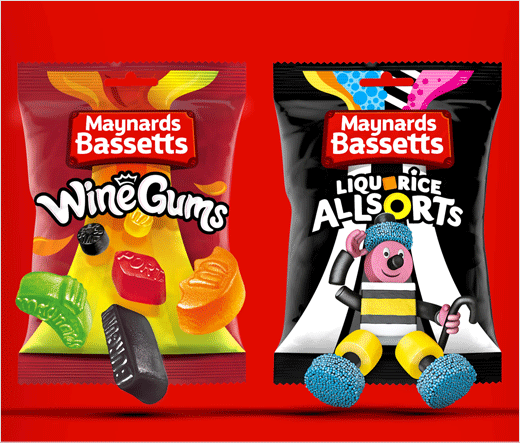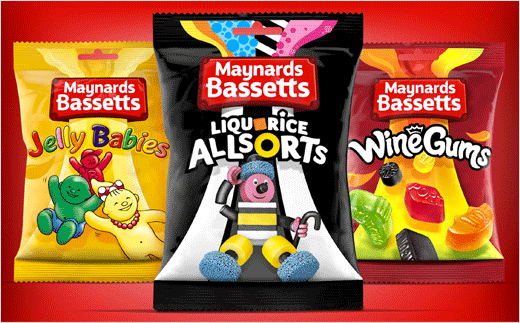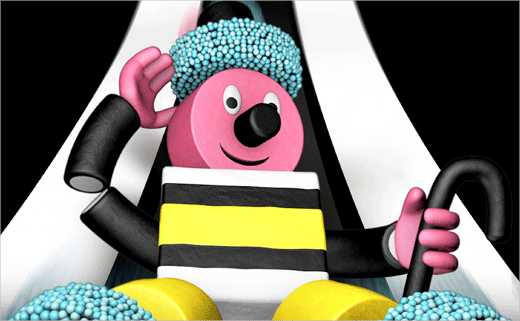 Bulletproof
www.wearebulletproof.com