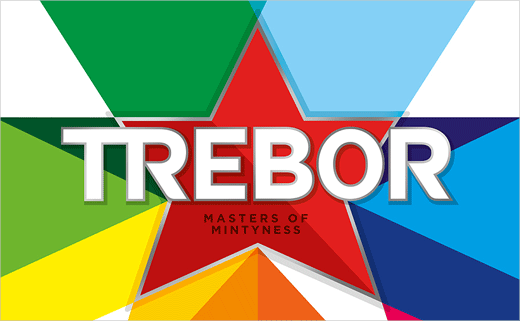 August 10, 2015
Categories:
Food
Bulletproof Gives Trebor Brand Refresh
Trebor has revealed a rejuvenated brand identity and packaging. The British brand, which has been making mints for over a hundred years including Extra Strong Mints, Softmints and Soft Fruits, tasked brand and packaging design agency Bulletproof with creating a design that would "celebrate Trebor's rich heritage while packing a visual punch" on shelf.
As part of the strategic process, the creative platform "The unapologetic minty mint" was developed that subsequently informed and inspired the design.
Bulletproof comments: "We reworked Trebor's red star brandmark ensuring it became the 'heart' of the identity. The dynamic shape works on two levels – firstly, to hero the Trebor logo and, secondly, as a vehicle for communicating the dazzling flavour dimensions of the products: a kaleidoscope of intense taste and texture sensations that are smooth and hard, soft and chewy, minty and fruity. The new design exudes energy, alluding to the intense and explosive flavours within. From the star itself, tonal plays on colour are emitted from the shape, enhancing the illusion of movement with these 'shards of freshness' echoing the depths of flavour."
Colour also plays a key role in the overall design. While the composition was designed to be malleable, the designers say it was crucial that the red Trebor star remained intact and that the colours associated with the flavours – Peppermint Green & Spearmint Blue – also remained untouched.
"The incorporation of white was important in creating a feeling of light minty freshness alongside visual inferences to flavour, while the addition of a silver border around the star provides subtle accents of luxury and class to a vibrant and otherwise adult-centric design," explain the designers.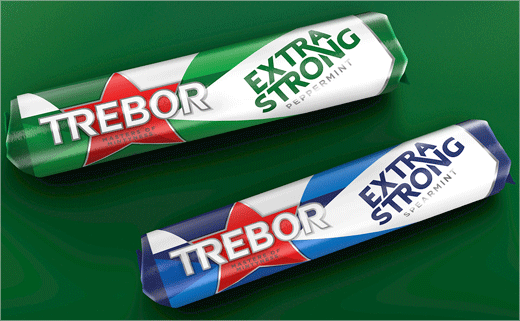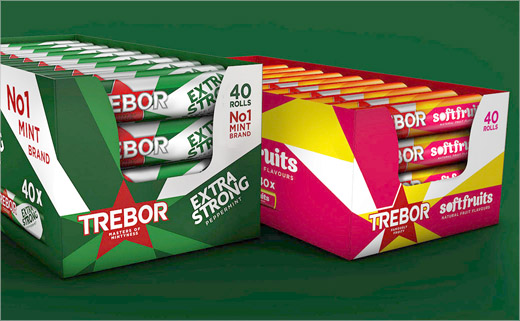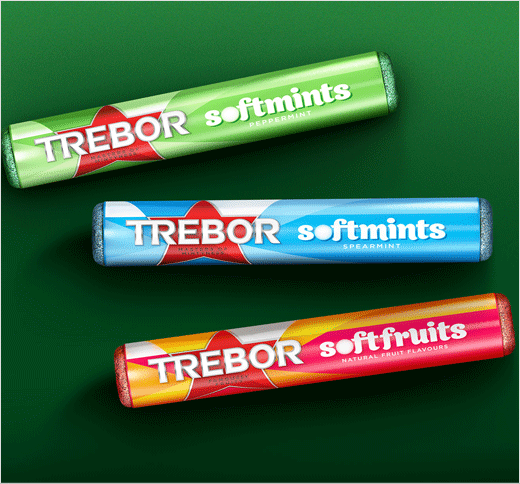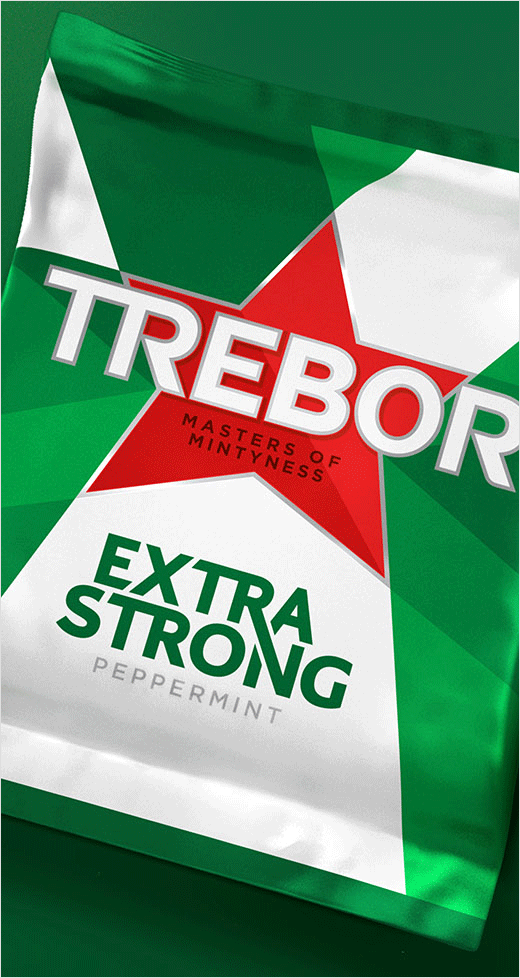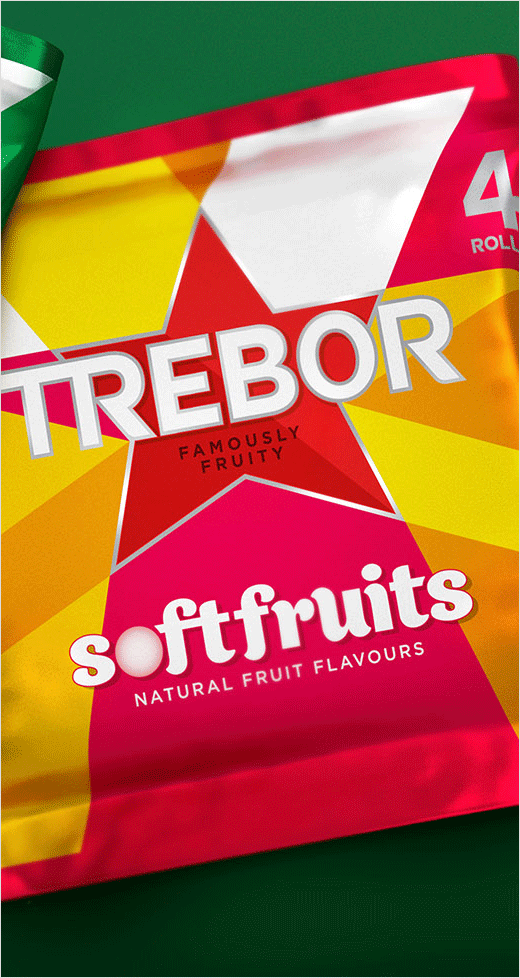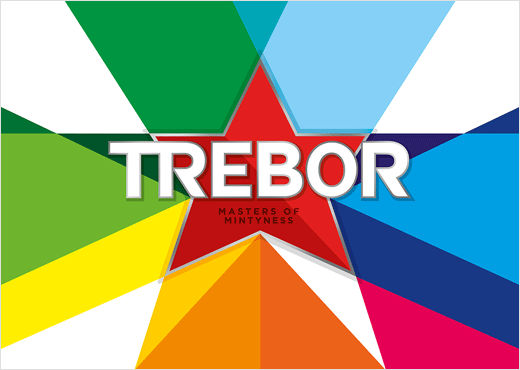 Bulletproof
www.wearebulletproof.com