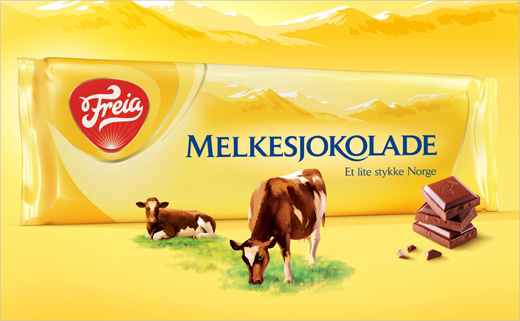 October 10, 2014
Categories:
Food
Bulletproof Creates New Look for Chocolate Brand, 'Freia'
International brand design agency Bulletproof have created a new masterbrand identity and packaging design for Norwegian chocolate brand Freia, as part of a complete 'brand world' review.
Following a meeting with three rostered design agencies, Bulletproof was appointed by Freia brand owner Mondeléz, in Spring 2013.
Launched in 1898, the Freia brand portfolio has grown over the years and now features a large range of products, sub-brands across various categories, for example, eating chocolate, cooking chocolate, baking products, biscuits, desserts and hot beverages, each with their own look and feel.
Bulletproof was briefed to create a new positioning for the brand that could be reflected through a masterbrand identity. Following this, the agency was then tasked with creating a new brand architecture to unify the complex and disparate cross category product portfolio of 250 plus variants.
Commenting on the project, Bulletproof London creative director said, "Freia holds a special place within the hearts and minds of Norwegians; it's an integral part of their heritage and culture. We wanted to build on this and make that emotional connection even stronger.
"This is how we landed on the idea of building 'Kos' – a special Norwegian word that translates as 'coziness' – into the very heart of the brand. During our initial meetings with the team, we were taken to see the Freia clock in Oslo, a landmark of great emotional significance for Norwegians.
"We immediately felt there was a strong idea there just waiting to be unearthed. Inspired by the Freia clock, the new masterbrand identity features light fractals emanating to radiate warmth and 'Kos' across the pack, the idea being that everything is literally 'touched' by Freia."
Freia senior brand manager said, "For this project, we decided to look for a design partner outside of Norway – an agency with a fresh set of eyes and no emotional ties to the brand.
"We think the idea of 'Kos' behind this design is super relevant for Freia as it allows us to leverage our equities and history. The clock 'belongs to the people' – our consumers – and so does Freia."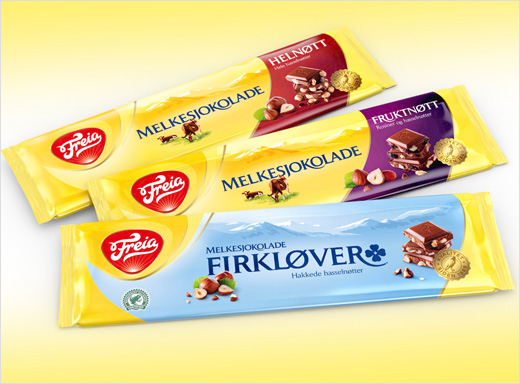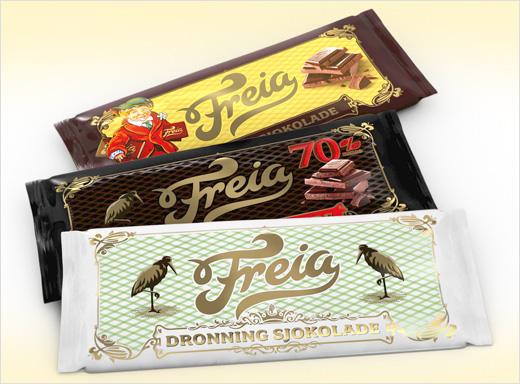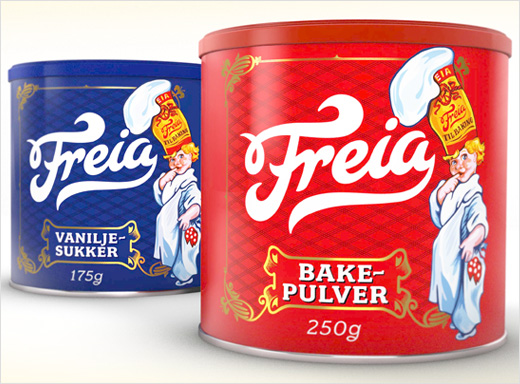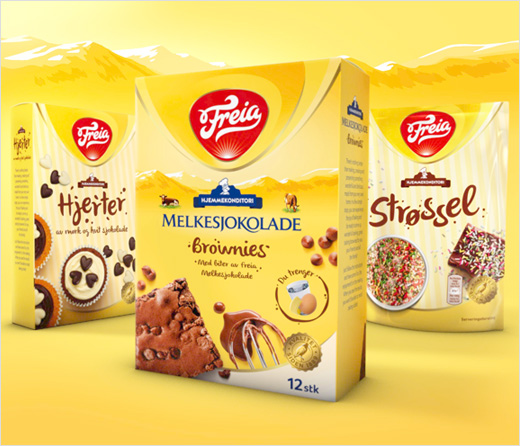 Bulletproof
www.wearebulletproof.com