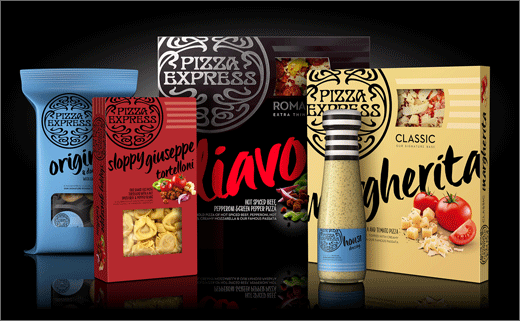 May 17, 2016
Categories:
Food
Bulletproof Overhauls Packaging Design for PizzaExpress
PizzaExpress has relaunched its 'At Home' range this month with new packaging and updated recipes as part of a new 'one brand' strategy.
The redesign has been led by the London office of brand design agency Bulletproof who were appointed to the project in April 2015 following a strategic reappraisal of the master brand identity.
Commenting on the project, Bulletproof said: "We wanted to approach the redesign from a completely fresh and revolutionary angle and make the most of the iconic assets that PizzaExpress had. We decided to take the PizzaExpress branding and use it in an unapologetic, heroic way. We introduced bold, handwritten typography for added authenticity, which also serves to achieve clear navigation across the range.
"In the pizza category, one of our biggest challenges was to clearly differentiate between the standard (Classic) and premium (Romana) tiers. We chose to do this through the use of a black palette for the Romana range, bringing through product colour within the typography to clearly communicate the variant. The use of silver foil on the branding as well as matt and gloss varnishing also helps to really premiumise the packs. For the Classic pizza range, the background colour flexes to reflect each flavour variant creating a sea of colour in the chilled pizza fixture. This bold use of colour also features across the pasta, bread and dressings categories with the dressings further punched out on shelf using a cap and sleeve with the PizzaExpress branding and stripes."
The designers also decided to reduce the product window on the pizza packaging, instead relying on ingredient photography shot by food photographer Andy Seymour.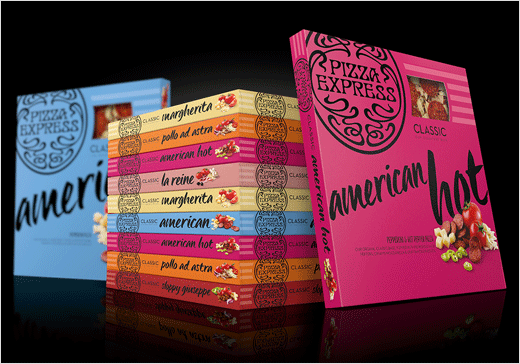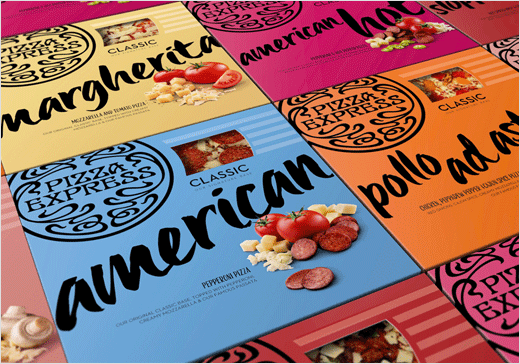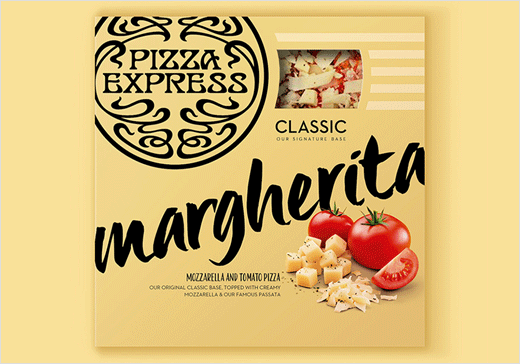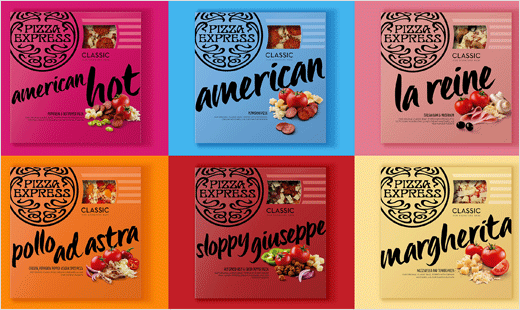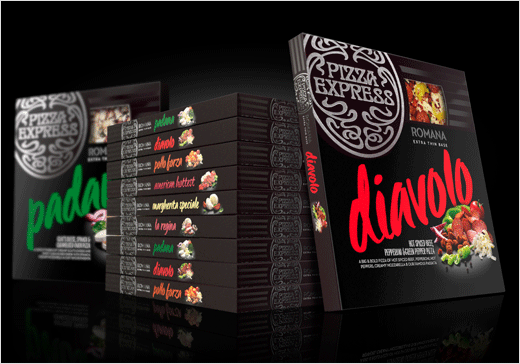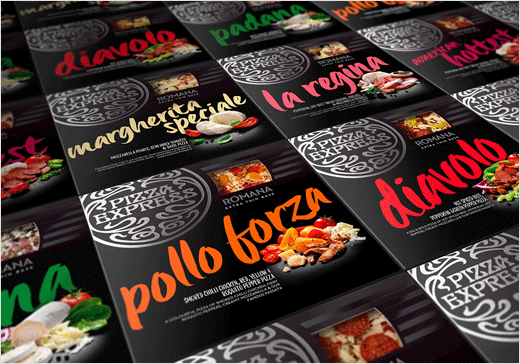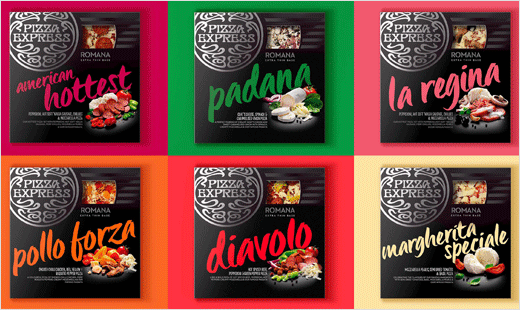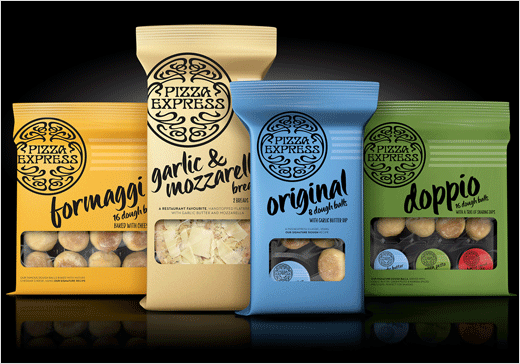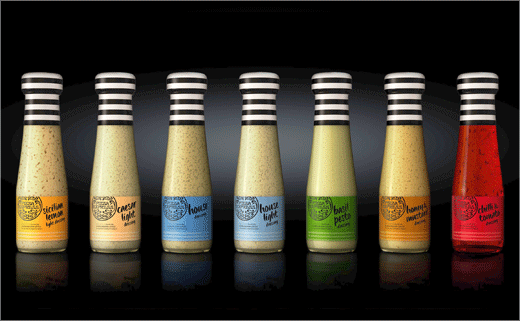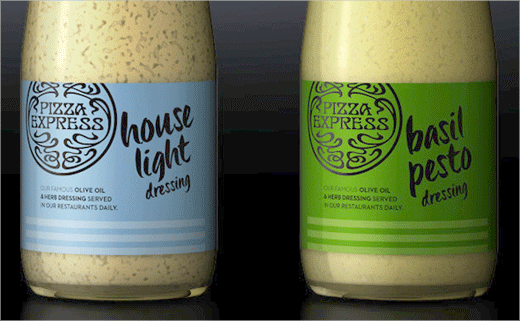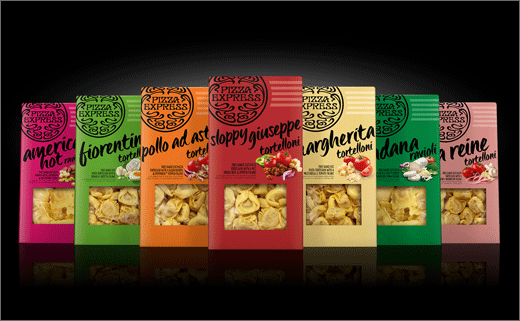 Bulletproof
www.wearebulletproof.com