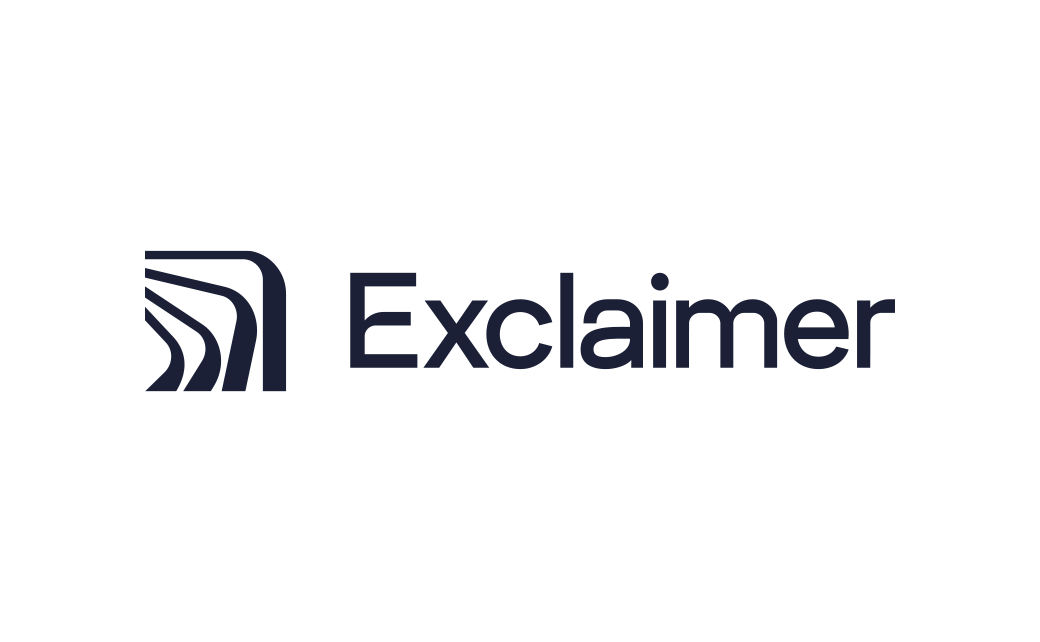 Email Signature Specialist Exclaimer Unveils New Logo Design
Email signature solutions provider, Exclaimer, has unveiled a new logo as part of an identity refresh.
Designed in collaboration with brand agency Koto Studio, the new look is said to have been inspired by the needs of Exclaimer's customers and employees.
"The company's new branding was designed to present as capable and confident – conveying the trust Exclaimer has earned in those 20 years," says the Farnborough-headquartered firm. "The primary colour palette – made up of navy, cream, lilac, and white – were chosen to offer a clean, contemporary look. An additional element of the new branding are ripple graphics in the imagery, used to empower the users of Exclaimer by placing them at the centre of the effect."
"Exclaimer's new strategic positioning and visual brand reflect its commitment to amplifying the power of email. Our core objective was to create a brand that had a clear visual mechanic to reflect that. We used a ripple to visualise amplification – an idea which runs through the entire identity, from the new strategic positioning, to the logo down to the smallest brand touchpoint, the illustration suite. This helped us create a strategically aligned, yet visually compelling identity," adds Joe Ling, creative director of Koto Studio.
"With marketers looking to do more with less, email marketing and more specifically email signature engagement, is rising on their agendas. After careful review, we realised there was a real opportunity to put our customers at the heart of our thinking and better engage with an audience that spans branding, communication, engagement, and even dovetails into demand generation," further comments Exclaimer's chief marketing officer, Carol Howley. "
Since 2001, Exclaimer has reportedly been providing email signature solutions to a customer base of over 50,000 businesses, some of which include the likes of Sony, Mattel, NBC, and even the NFL's Indianapolis Colts.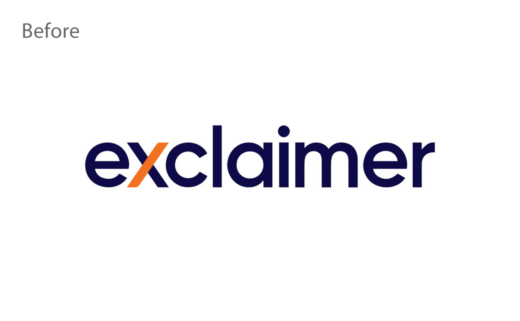 Source: Exclaimer