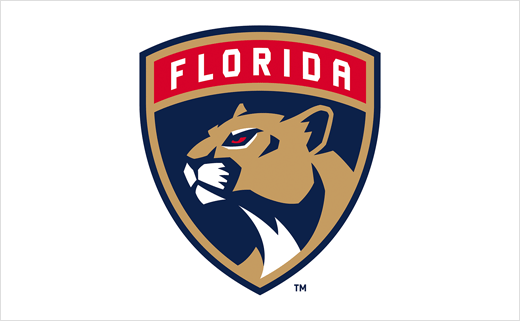 June 10, 2016
Categories:
Sports
Florida Panthers Reveal New Logo Design
American ice hockey team the Florida Panthers have unveiled a new logo and uniforms. The new look represents the team's first major logo change since its inaugural season in 1993.
The refreshed panther is being described by the NHL team as "more mature and stoic" compared to the original. Designed in collaboration with Reebok, club owner Vincent Viola says the new logo and uniform design were influenced by his time served in the 101st Airborne Division.
The new primary logo sees the revised panther set inside a shield with "Florida" written in a tab across the top of the mark. The primary logo will be used on the Panthers away uniforms. The same logo design will be on the front of the home uniforms with "Panthers" in the tab. The three primary colours for the new look logo and uniforms are red, blue and gold.
The team has also introduced a new alternate logo that will serve as the patch on the shoulder of the home and away jerseys. The alternate logo includes the Florida state flag with a panther above it.
Finally, a tertiary logo that displays the evolution of the original leaping panther has been given a new polish and will be used as a helmet decal for home and away contests.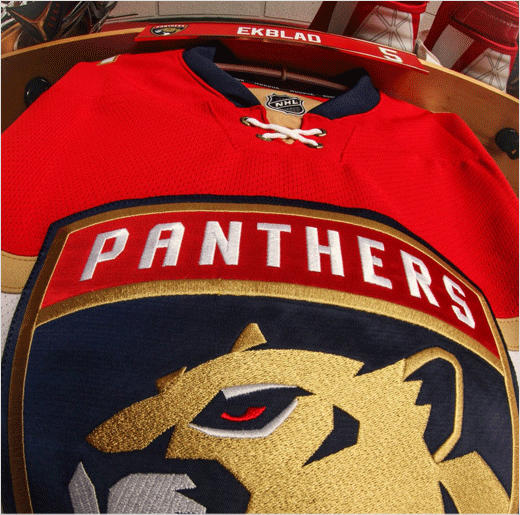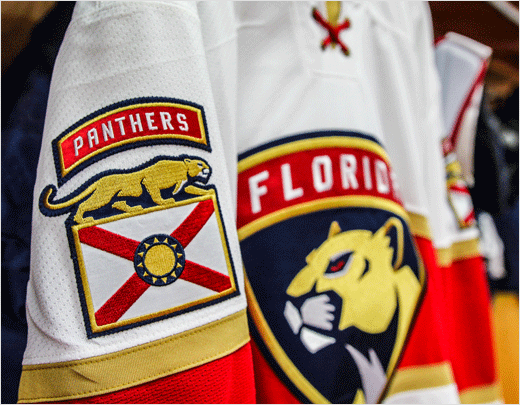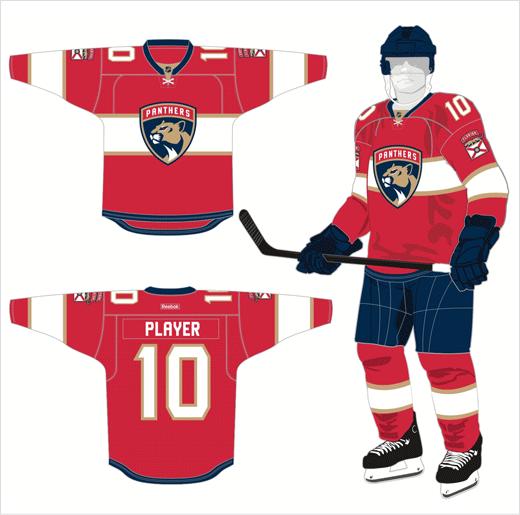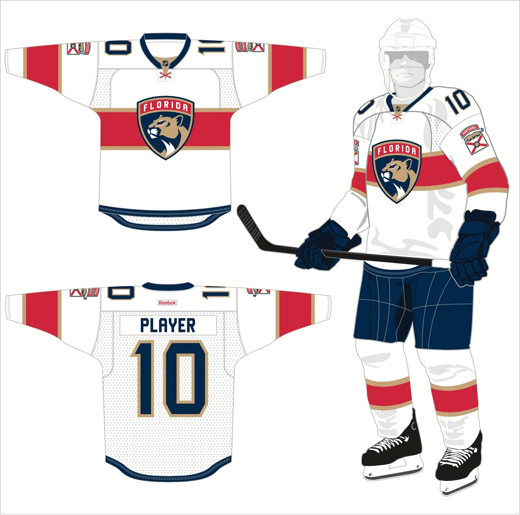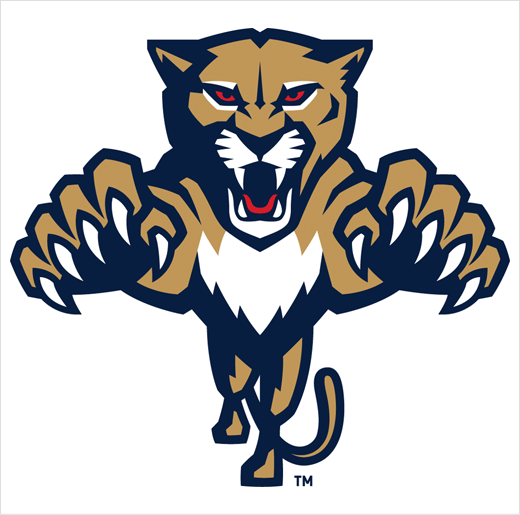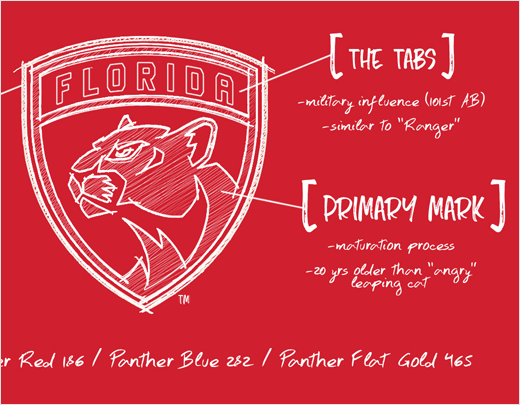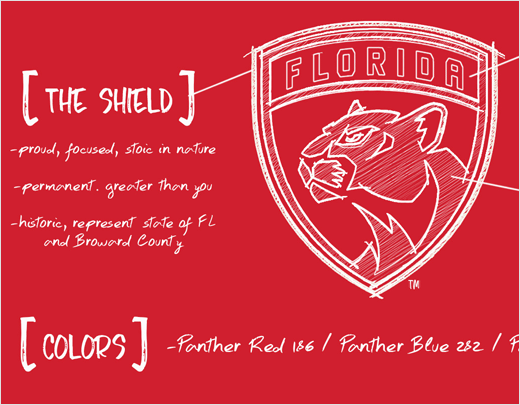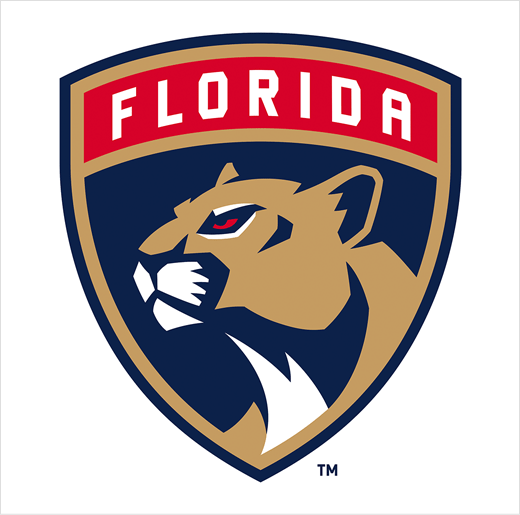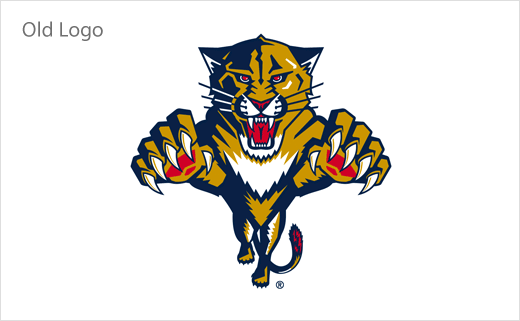 Florida Panthers
www.FloridaPanthers.com