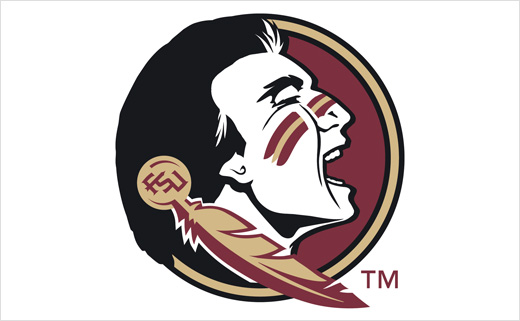 Florida State University Reveals New Logo, Uniform Designs
Nearly two years ago, Florida State University approached Nike for assistance to reevaluate the marks of its various athletics programs.
FSU says its first directive was to create a more consistent usage of its primary colour, garnet, within its uniforms, sideline gear, coaching gear and also fan apparel. FSU expressed the desire to return to a garnet red that would be as consistent as possible across all sports and all materials.
The university also felt its Seminole Head logo did not reproduce well in a number of mediums, and therefore asked Nike for help in refining the design so that consistency could be achieved without diminishing the identity of the original image.
FSU says the refined Seminole Head logo has been approved by Seminole Tribe of Florida Chairman James Billie.
While the Seminole logo is the primary representation of the brand and is used as the main identifying device for Florida State Athletics, a secondary identity in the form of the revised Seminole Spear also plays an increased role in the new brand hierarchy, primarily for application on uniforms and helmets.
In commissioning the creative changes, Florida State welcomed Nike's concept of making the uniforms more symbolic of its relationship with the Seminole Tribe while maintaining its traditional look. The Seminole patchwork on the football jersey sleeves contain the Tribe's symbols for Arrow, Man on Horse, and Fire with the helmet spears crossing in the back representative of the crossed bars of the state flag.
In addition, a custom font called UNCONQUERED was created as well as uniform insignias and numbers that have been adopted across all sports. Being the descendants of just 300 Indians who managed to elude capture by the U.S. army in the 19th century, the Seminoles of Florida call themselves the "Unconquered People".
To further assist in creating a consistent look for a wide variety of athletics communications, custom wordmarks for "Florida State," "Seminoles," and "FSU" were also designed. The wordmarks work closely in support of the primary identity and are derived from the primary typography.
Nike says the Seminoles script was designed as a nod to the heritage of the sports of baseball and softball at Florida State.
"Florida State University has one of the most iconic athletic programs in College sports," said Todd Van Horne, VP and Creative Director for Nike Football and Baseball. "We wanted to celebrate the past while adding some fresh enhancements that are consistent with the university's direction moving forward."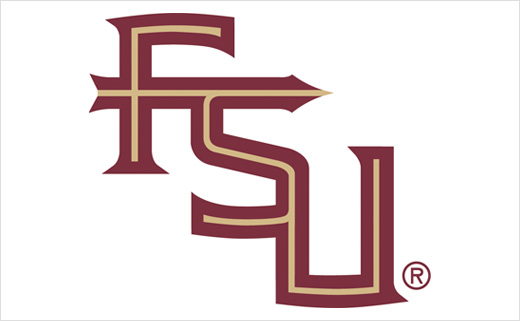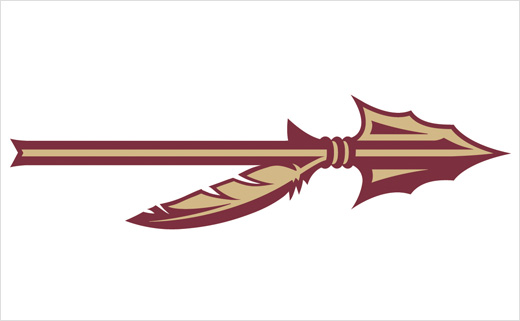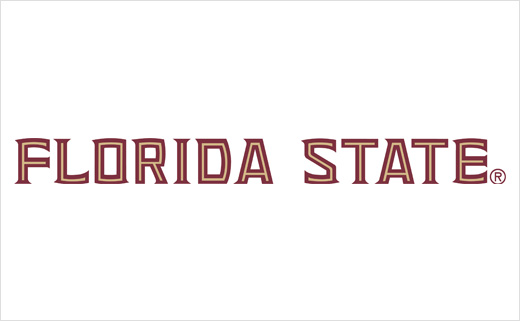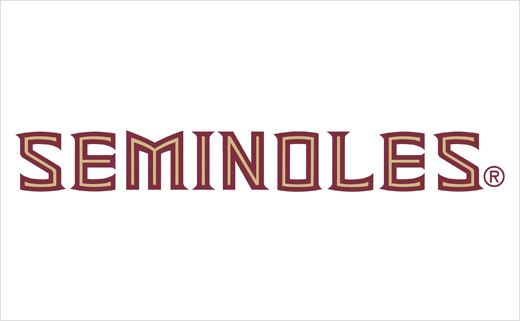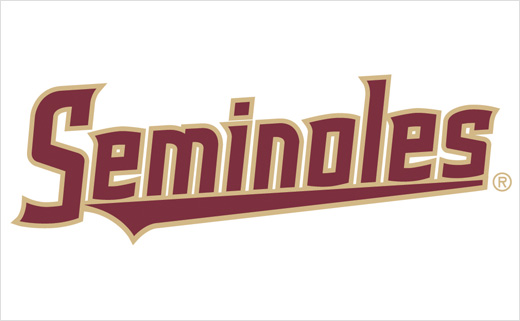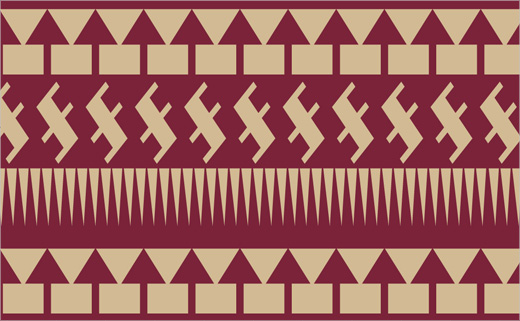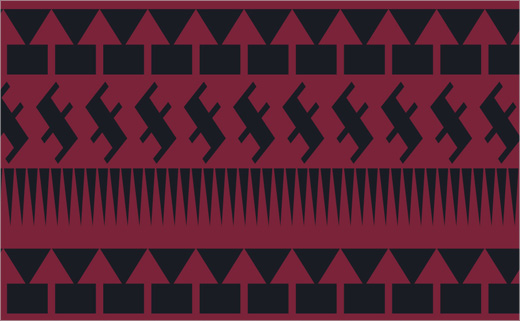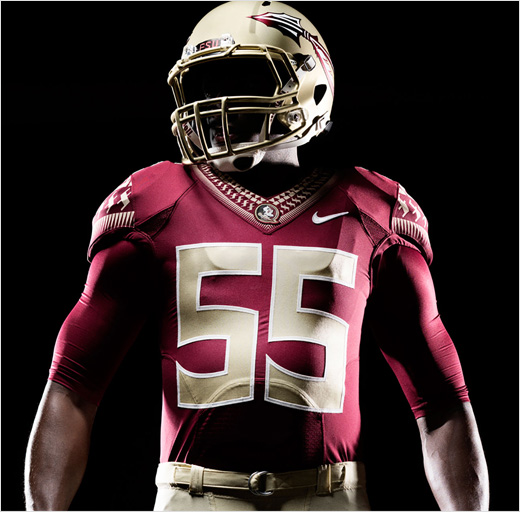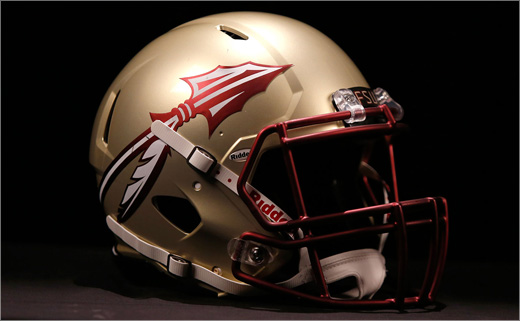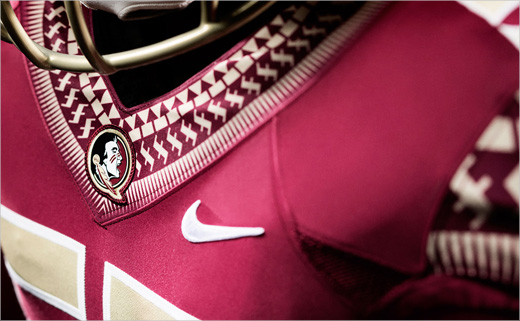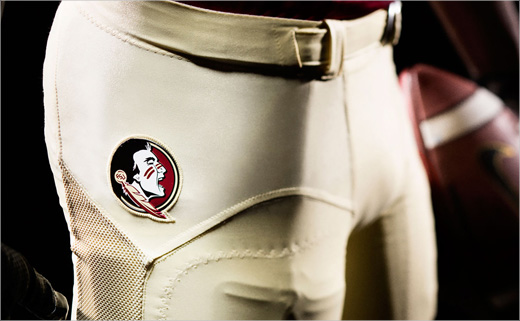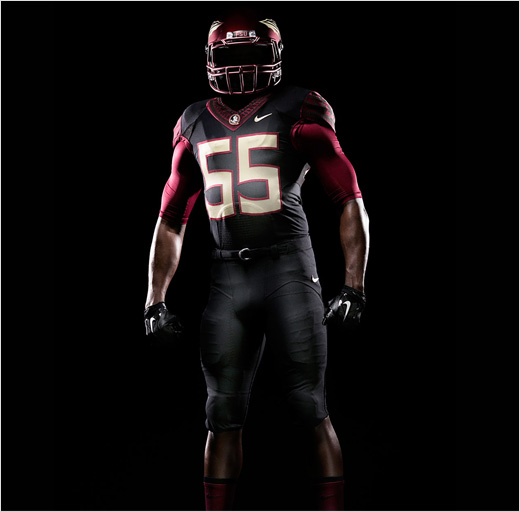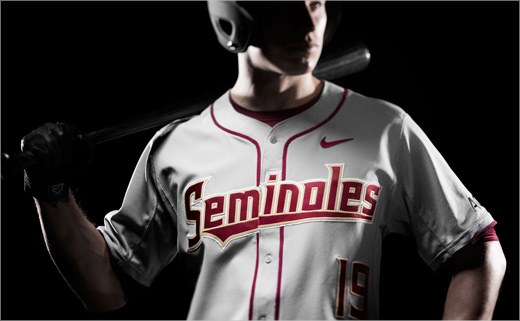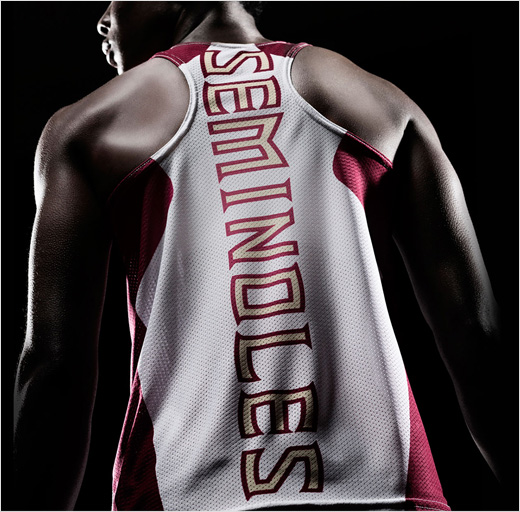 Source: FSU