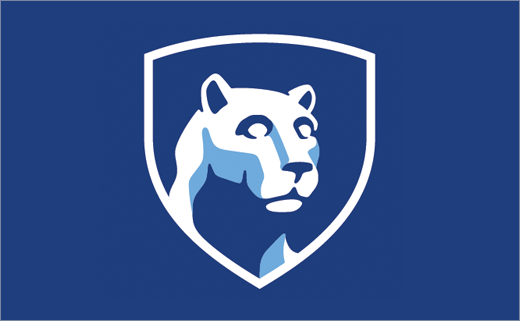 Penn State University Reveals New Logo Design
Penn State is refreshing its academic visual identity, which was created in the late 1980s and is often referred to as the University mark.
Jerry Kuyper Partners of Westport, Connecticut, was engaged to update the design. Kuyper has previously worked on identity programs for the World Wildlife Fund, Cisco, Cigna, PennMedicine, AT&T and several other brands.
Penn State says more than 300 members of various faculty, staff and administrative groups were engaged during the process, which was guided by an Identity Advisory Council comprised of representatives from Smeal College of Business, Penn State Health, Outreach, Alumni Association and Penn State Altoona.
The design phase set out to retain the University name, Nittany Lion Shrine and shield. The line attached to the old version of the mark, considered cumbersome and difficult to use, has been eliminated. The 1855 date, which frequently was rendered illegible in digital and video spaces, and in smaller type, also has been removed. However, the refresh does not impact Intercollegiate Athletics mark or University seal.
"The original mark was developed in the pre-digital era and its poor reproduction in Web, social media and video environments has diminished its use and led to a proliferation of inconsistent designs to represent the Penn State academy," said a University spokesperson.
"The refreshed version provides an opportunity to increase the visibility of Penn State while evolving the tradition of the Lion Shrine that Penn Staters hold dear," added Lawrence Lokman, Penn State's vice president for strategic communications. Located at the University's main campus, the lion statue is said to be the second most photographed landmark in Pennsylvania, behind the Liberty Bell in Philadelphia.
The refresh comes in time to launch the new Penn State Health brand, which represents the University's expanding health and medicine enterprise throughout Central Pennsylvania and beyond.
"As we continue to develop our new health enterprise, we recognise the need for a consistent, clear identity that will accommodate the addition of new health system members while leveraging the inherent strengths of the Penn State brand. For this reason, Penn State Health was an active partner in selecting the updated design," said Dr. A. Craig Hillemeier, dean of Penn State College of Medicine, CEO of Penn State Health, and Penn State's senior vice president for health affairs.
The new academic identity is scheduled to be phased in over time across the University.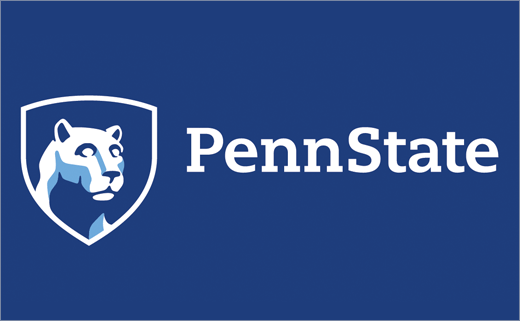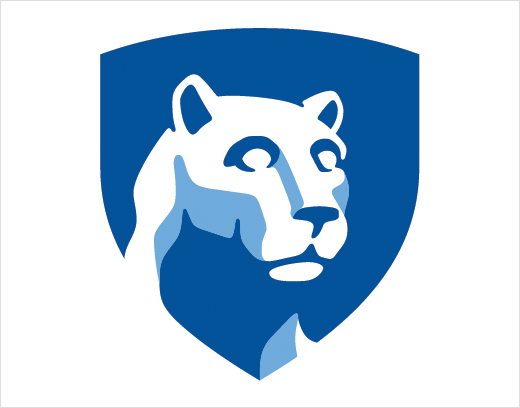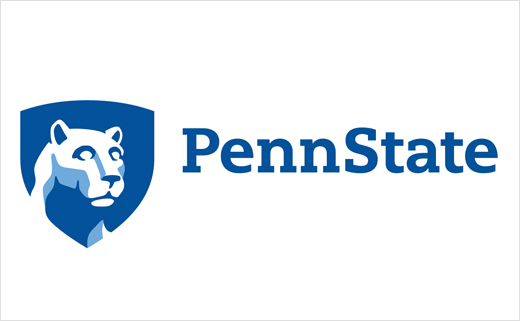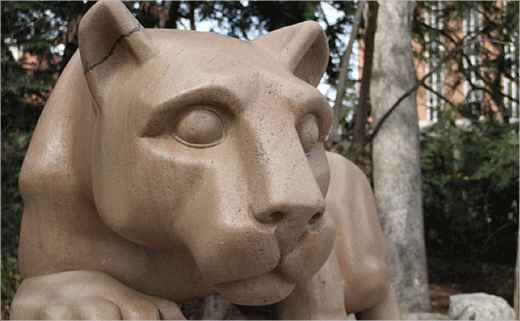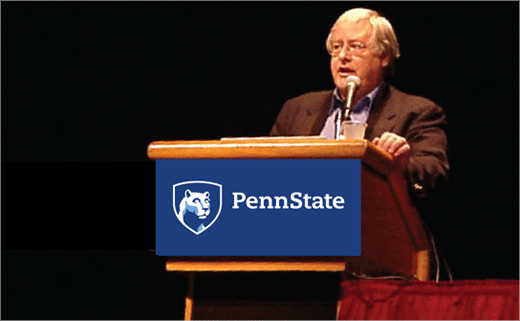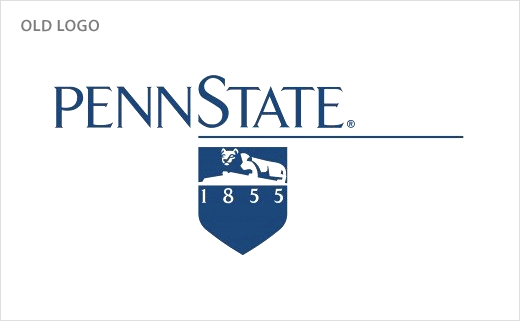 Source: Penn State