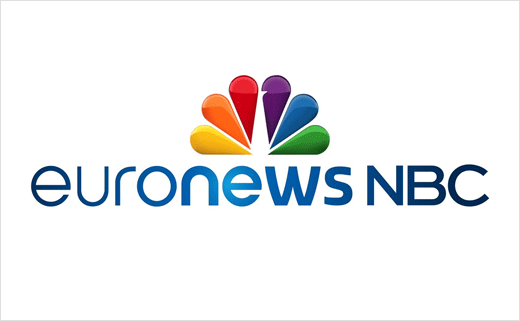 Logo Revealed for Newly Formed EuronewsNBC
NBC News has this past week completed its acquisition of 25 per cent of European news broadcaster Euronews.
The deal means the France-based news channel will be rebranded as "EuronewsNBC", with the new identity expected to be rolled out later on this year.
In the meantime, the new brand's logo has been revealed, which effectively combines the two networks' existing logo designs; it retains both NBC's familiar glossy-coloured peacock and sans serif font, as well as Euronews' more rounded, blue-coloured logotype that was introduced just last year as part of a brand refresh carried out by global agency Lambie-Nairn.
Comcast-owned NBC News has paid nearly $30 million for its 25 per cent share in Euronews, which launched back in 1993.
Media Globe Networks, meanwhile, a company owned by the Sawiris Family and managed by Egyptian billionaire Naguib Sawiris, remains the majority shareholder with a 53% stake.
Source: NBCUniversal