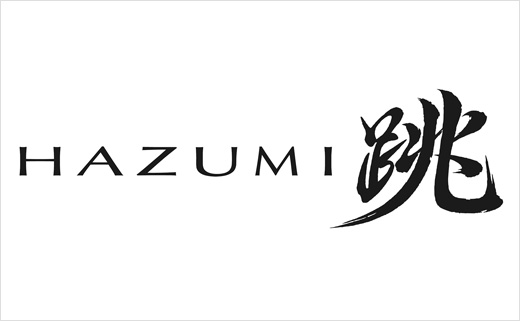 Naming and Identity Design for Mazda 'HAZUMI' Concept Car
The new Mazda HAZUMI concept car unveiled at this week's Geneva Motor Show foreshadows Mazda's next-generation B-segment car, namely, the Mazda2.
Like all of Mazda's new generation models – the Mazda CX-5, Mazda6 and all-new Mazda3 – HAZUMI's styling direction has been determined by the brand's current 'KODO – Soul of Motion' design philosophy.
HAZUMI is a Japanese word meaning to 'bound' or 'spring up' and was chosen to convey an image of a small but "vigorous animal, bursting with energy", says Mazda. It also describes Mazda's definition of potential B-segment buyers: young, dynamic, vibrant and ambitious.
"Whereas with longer models such as the SHINARI we use long and free lines of motion stretching from front to back to express KODO, with HAZUMI we've created a form which suggests explosive motion," says HAZUMI chief designer Ryo Yanagisawa. "It's like an animal poised to pounce. Every muscle is held tense as it gathers energy for the chase. Despite being small, KODO gives the concept car a presence that can't be ignored, and a shape that has driving pleasure written all over it."
The KODO – Soul of Motion aesthetic was first adopted by the Japanese car maker back in 2009, when Ikuo Maeda became Mazda's global design chief. He wanted to put more emotion back into the Mazda brand, giving it a new sense of presence and purpose. And the KODO – Soul of Motion architect had an inside perspective on the carmaker's history: His father, Matasaburo Maeda, came up with the original Mazda RX-7 in the 1970s and was also Mazda's head of design.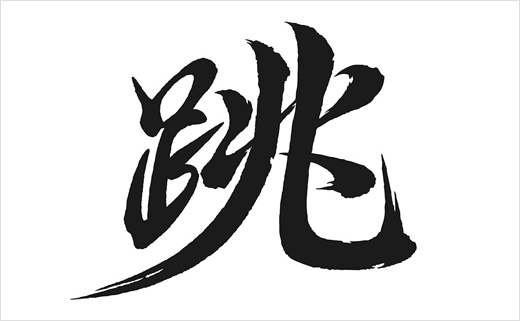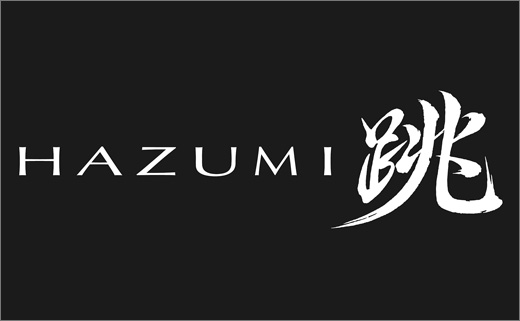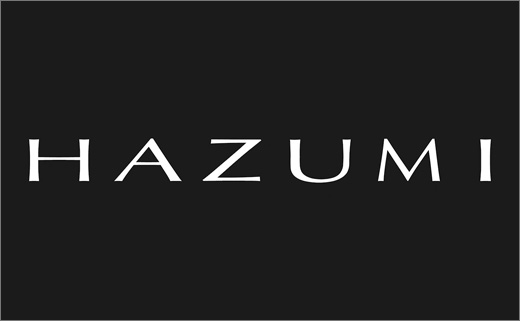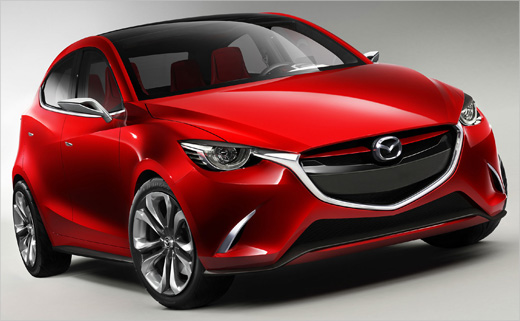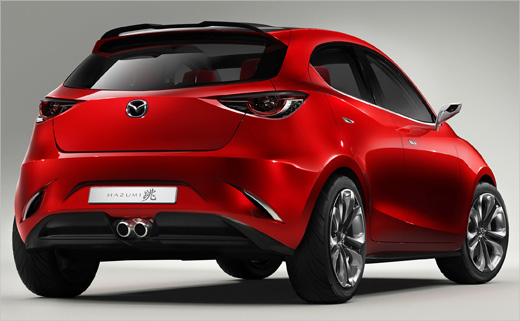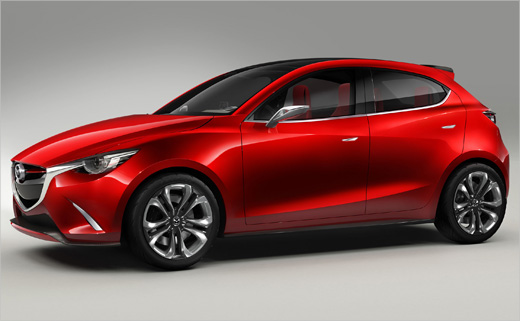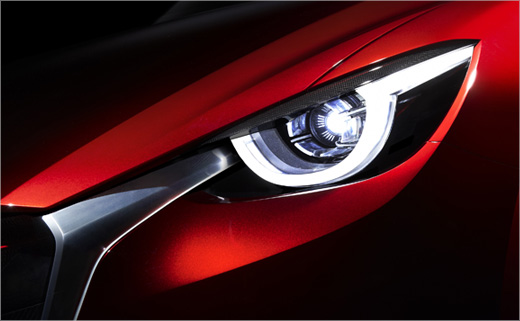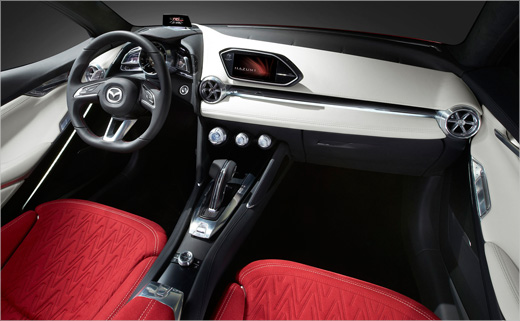 Source: Mazda