November 15, 2013
Categories:
Food
Pearlfisher Creates Branding and Packaging for Lurpak Butter
As part of a long-term relationship with Swedish-Danish Arla Foods Group, Pearlfisher have created a new addition to the Lurpak range – Slow Churned Butter. The work spans brand strategy, structure innovation, packaging design and in-home experience.
Lurpak Slow Churned Butter is made using traditional dairy craftsmanship, with a method inspired by the early dairy tradition – the cream is churned very slowly and is made in small batches to allow for a fuller taste and texture to develop.
Pearlfisher's challenge for this project was to develop a new brand design that would sit comfortably within the Lurpak portfolio and alongside the full range on the shelf. The result is a premium offer within the category that aims to appeal to butter "connoisseurs".
Rory Fegan, Pearlfisher Senior Strategist, described the strategic approach: "The design challenge was to create a balance between the Lurpak brand equities and heritage and the artisan positioning of the new Lurpak Slow Churned Butter brand. The design idea of 'deliciously authentic' is executed across the identity, structure, parchment and outer wrap. The distinctive identity and innovative butter dish heroes butter in a novel way, evokes heritage, celebrates taste and brings to life an 'everyday premium' food experience – taking butter out of the fridge and putting it at the centre of the table."
"The presentation pack – which comes in the form of an innovative, beautifully designed and fully recyclable brushed aluminium butter dish – is one of the biggest innovations in the FMCG category. Our design celebrates the specialness of the brand as the most foodie of the Lurpak family, increasing retail visibility and on-shelf differentiation …on shelves that are full of plastic," commented Shaun Jones, Pearlfisher Realisation Director.
The new brand and packaging will be launched in the UK this month and will be rolling out across key global markets throughout 2013 and 2014.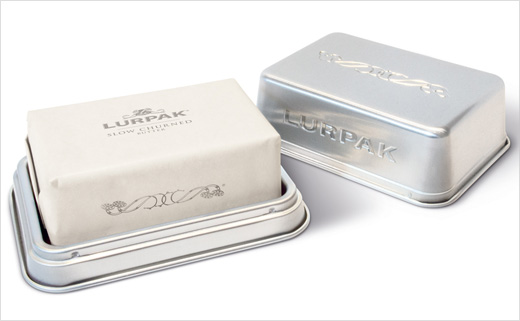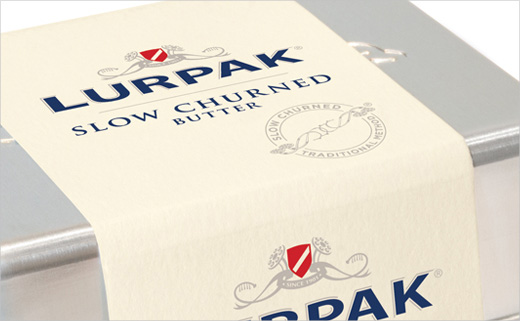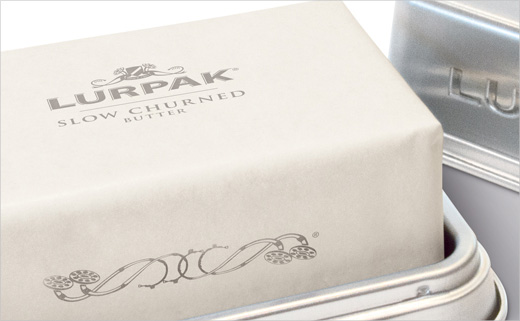 Pearlfisher
www.pearlfisher.com