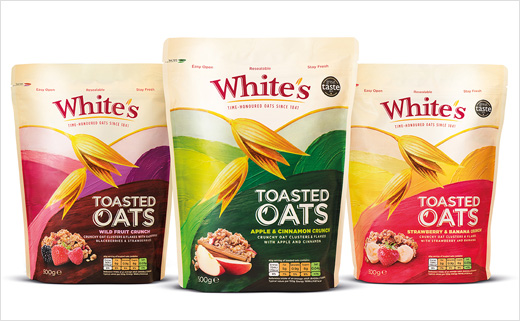 April 15, 2015
Categories:
Food
Pearlfisher Creates White's Oats New Branding and Packaging
Pearlfisher London has redesigned Irish porridge brand, White's Oats. Work spans creative strategy, brand identity, tone of voice and packaging design.
Oats is now a rapidly growing market, with Quaker being the default category leader.
Despite 173 years of expertise in the oat market in Ireland, Pearlfisher says White's Oats had lost its edge and relevancy and needed a new portfolio architecture and design that would enable the brand to continue leading the market in Ireland and become commercially successful in Great Britain.
Jenny Dean, Pearlfisher senior strategist, commented, "Most oat brands offer the same promises of nourishment, comfort and warmth but lack emotional resonance with their consumers. To take White's Oats to the next level we needed to inject more authority and credibility to the brand, moving it from functional and passive to emotive and relevant with a focus on the quality of the natural ingredient."
She continued, "The new brand proposition 'White's takes time to make the most of yours' recognises the active attitude of oat eaters and is brought to life through three distinctive portfolio pillars that bring meaning to product groupings relative to both the master brand and the consumer behaviour."
Jeanette Clayton, Pearlfisher design director, commented, "The existing oat category expression is fragmented with very little differentiation in terms of personality or look and feel. Most of the brands look the same and use the expected porridge design cues – a warm red and orange colour palette and images that communicate place but not quality.
"The new White's identity, which now sits at the top of pack, strongly binds the portfolio and brings order and clarity to a previously disparate rabble of products, positioning White's as the advocate of oats."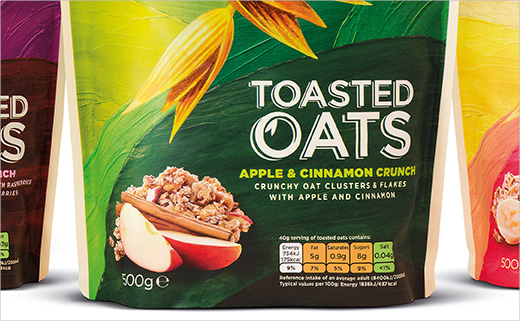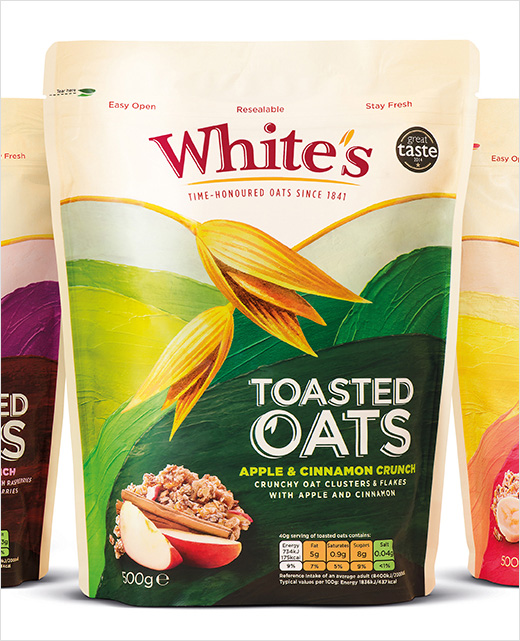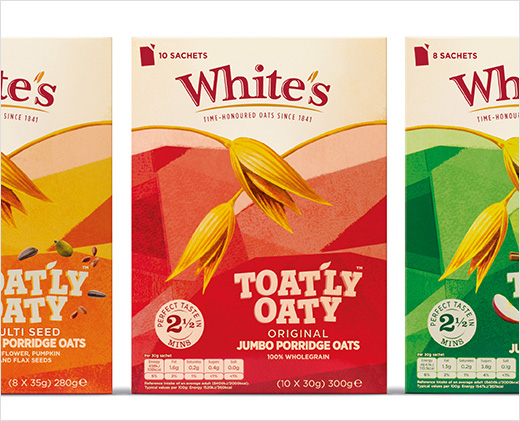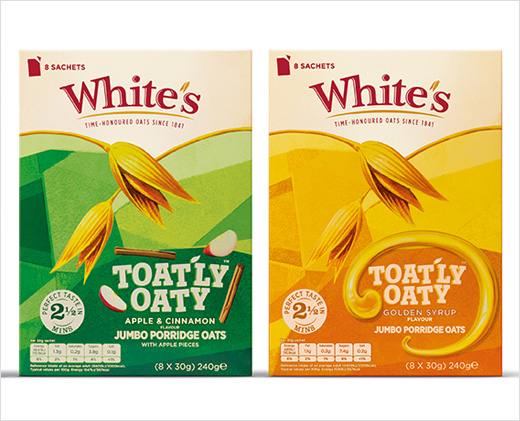 Pearlfisher
www.pearlfisher.com