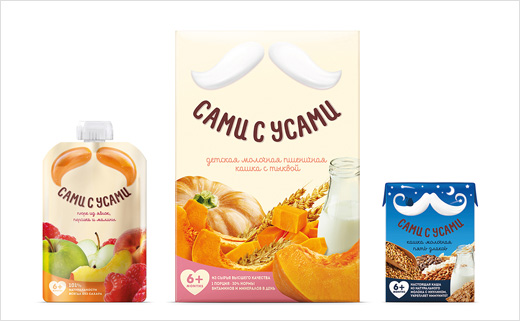 May 16, 2014
Categories:
Food
Pearlfisher Creates Look for New Baby-Food Brand, 'Sami-s-Usami'
Pearlfisher has created Sami-s-Usami, a new brand that it says will 'revolutionise' the Russian baby-food market.
The work spans brand strategy, portfolio architecture, identity design, naming, art direction, packaging design, website design and brand communications.
Sami-s-Usami, meaning 'we are wise by ourselves', is a new brand and range of products created by Umnitsa, one of Russia's most well-known baby-food companies, targeted to price conscious yet 'aspirational' Russian mums. In addition, Pearlfisher says it is becoming a more popular brand for a growing segment of health-conscious adult consumers who use baby-food, specifically fruit and vegetable based purees, to supplement their diet.
Rory Fegan, Pearlfisher Brand Strategy Director, commented, "The Russian baby-food market is rapidly growing and full of increasingly sophisticated international players. The challenge with traditional local baby-food brands is they are functional, old-fashioned and lack taste appeal; and as a result they do not generate the same engagement or trust as foreign brands."
Fegan continued, "We identified the opportunity to create an aspirational, affordable and emotional brand for the under-exploited value segment which does not play by the rules. We created Sami-s-Usami – a brand inspired by foreign design cues – to reassure mums and communicate baby-food in a modern and navigable way. Sami-s-Usami puts baby-food at the centre of the family's attention and evolves the baby-food world from protective and functional to playful, tasty and engaging."
Jeannette Clayton, Pearlfisher Design Director commented, "Our big idea, 'Play with your food' inspired all our design and communications solutions. Understanding food should be fun and engaging, the design execution, both on-pack and online, is bold, colourful and alive, communicating vibrancy, entertainment and tasty naturalness in an emotional yet reassuring way. The moustache device signifies the key ingredients across the entire portfolio of 70 SKUs including pouches, juices and cereal boxes, in addition to enabling playful interaction between adult and child at mealtimes. In addition, a series of illustrated characters including a chef, a butcher and a fishmonger who live on pack and come alive online, represent the quality of the ingredients within."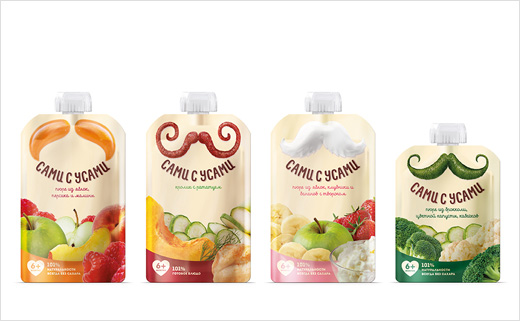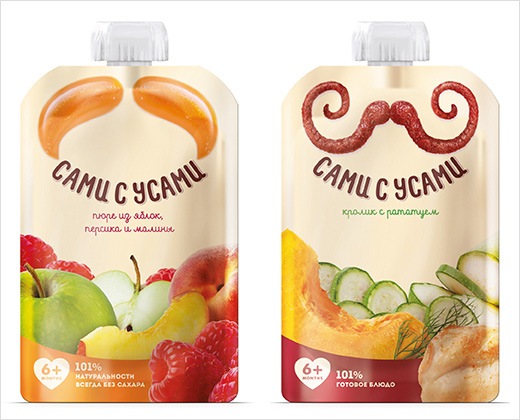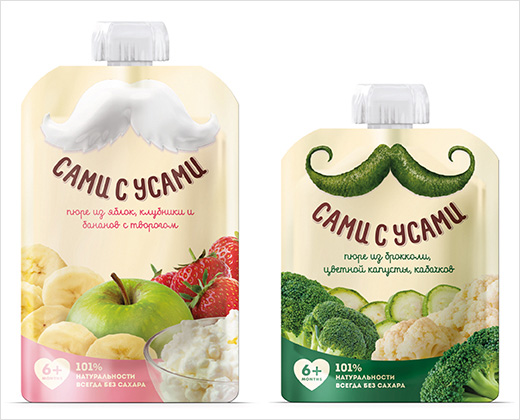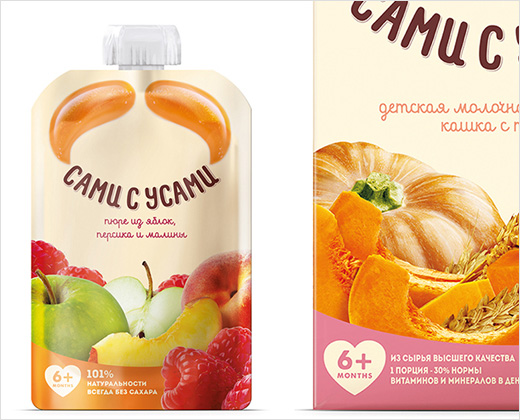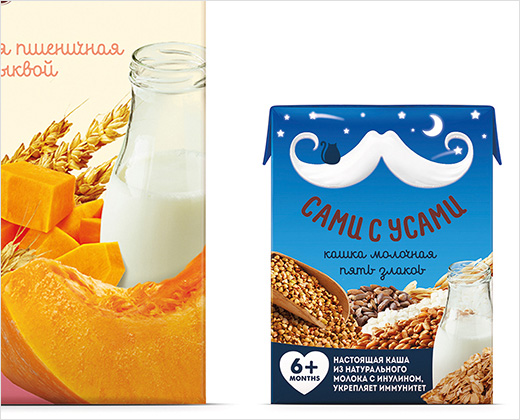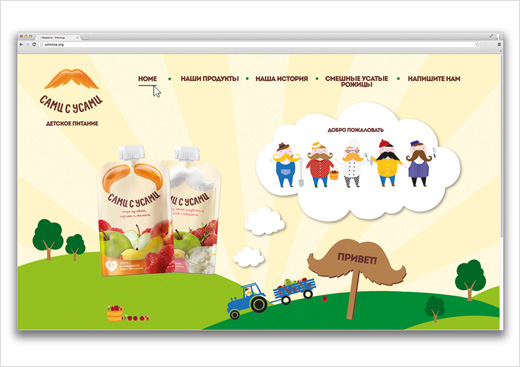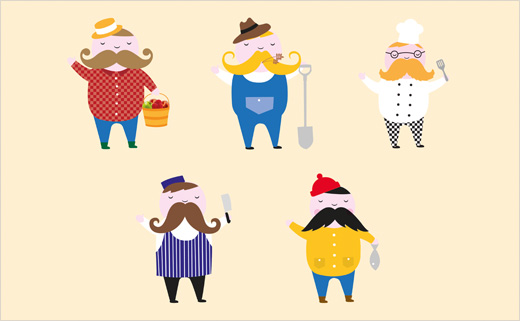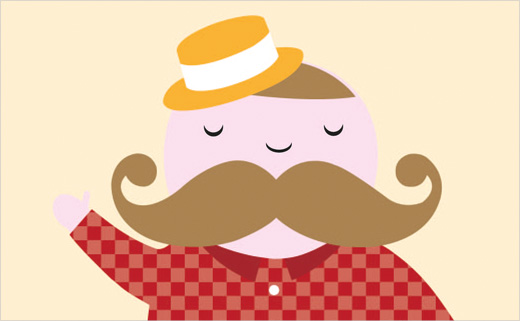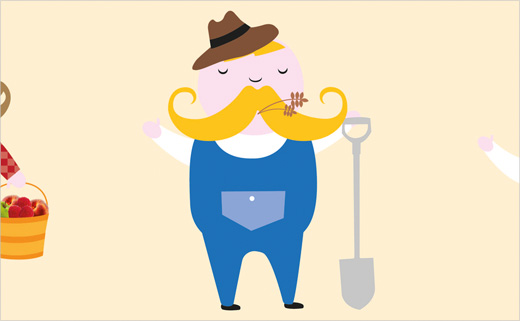 Pearlfisher
www.pearlfisher.com