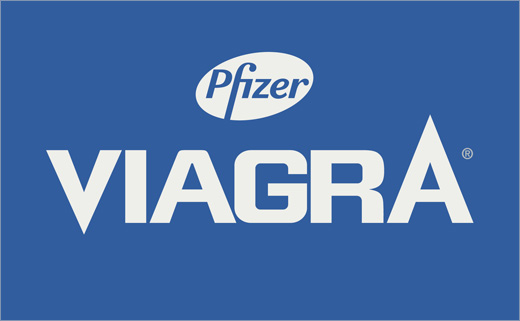 Pearlfisher Creates New Viagra Branding and Packaging
Pearlfisher London has refreshed the brand strategy and created the new packaging for pharma brand Viagra.
As part of an ongoing relationship with Pfizer, Pearlfisher was tasked with re-inventing the Viagra brand for the Russian market initially, where it was launched 15 years ago.
With its Russian patent coming to expiration in 2014 and a changing consumer profile, Pfizer bosses felt the Viagra brand had to strengthen its position in the market.
Pearlfisher brand strategy director, Rory Fegan commented, "Our opportunity was to resolve the tension between Viagra's medical expertise and consumer aspirations, releasing the brand's iconic potential and using the packaging as a platform to communicate the product's effect rather than the problem. One of our key insights was that consumers had on average 10-seconds between purchasing the product and consuming it, and so a key consideration was to create a product experience that would be as impactful and memorable as possible."
Pearlfisher design director, Dan Gladden, added, "Our objective was to move the Viagra brand forward whilst highlighting what makes it unique and special. The new brand expression and packaging design is powerful and dynamic, communicating performance and power in a modern and emotive way. We took inspiration from the trusted colour and shape of the Viagra brand, removed the pharmaceutical filter and reinterpreted it with a fresh lifestyle-led execution. The 'V' of the iconic brand name is subtly highlighted with a spot varnish and used as a vehicle to represent the problem of erectile dysfunction. At the same time, the A of the identity has become the focal point of communication, putting the spotlight on the solution and is the mark of confidence and reassurance."
He continued, "We also created the new packaging structure and integrated an innovative perforated edge into the pack running through the 'A'. This new 'snap, crack, pop' feature answers the need for immediacy, complementing consumer behaviour. The introduction of 3 secondary colours, helps consumers better navigate the range of the 3 key variants – 25, 50, 100mg."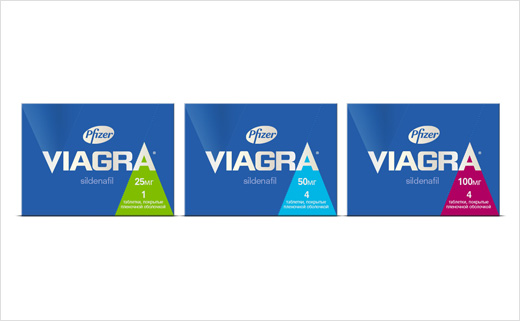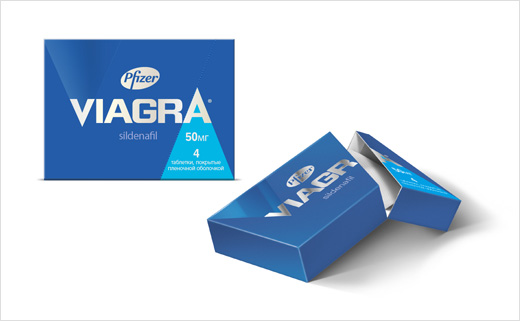 Pearlfisher
www.pearlfisher.com